Pleural Specialist
A medical doctor who treats pleural mesothelioma, an asbestos-related cancer that develops in the pleura, which is the thin lining that covers the lungs and chest wall.
Dr. Carol Sherman
Thoracic Medical Oncologist
Dr. Carol Sherman is a thoracic oncologist at the Medical University of South Carolina (MUSC) and the Hollings Cancer Center.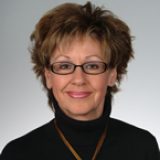 Get to Know Dr. Carol Sherman
Dr. Carol Sherman has been at Hollings Cancer Center since 1998, where she first served as medical director for 10 years. She also served as Division of Hematology/Oncology interim chief for three years. She now works as a thoracic medical oncologist, taking a leading role in mesothelioma treatment.
Sherman is part of a multidisciplinary team at Hollings that meets weekly to discuss its thoracic cancer cases. The number of lung cancer cases far outnumber those of mesothelioma, but every case is discussed extensively, making sure the right decisions are made, and then discussed thoroughly with the patient and family.
"We have a strong team here, and that's what it takes to give patients the best possible care," Sherman said. "With the level of expertise we have here, patients don't have to travel outside the area to get great care."
Sherman graduated from the University of Massachusetts Medical School and did both a residency and fellowship there before opening her practice in the area and later joining Hollings.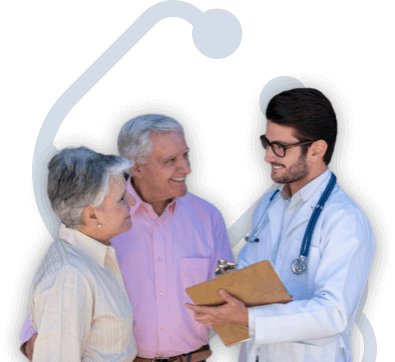 Get the Best Treatment
Get help connecting with top thoracic oncologist Dr. Sherman and find the treatment that's best for you.
Specialties of Dr. Carol Sherman
Thoracic medical oncology
Pleural mesothelioma
Lung cancer
Hematology/oncology
Clinical research
Contact Dr. Carol Sherman
Dr. Carol Sherman's Experience and Medical Education
Hollings Cancer Center
University of Massachusetts Medical School (M.D.)
University of Massachusetts Medical School (Residency)
University of Massachusetts Medical School (Fellowship)
Awards and Certifications
America's Top Doctors for Cancer, Castle Connolly (2016-2020)
Exceptional Women in Medicine, Castle Connolly (2019, 2020)
Top Doctor, Newsweek (2015)
Mesothelioma Clinical Trials Under Carol Sherman, M.D.
Capecitabine in Treating Patients with Malignant Mesothelioma.
Atezolizumab, Pemetrexed Disodium, Cisplatin and Surgery with or Without Radiation. Therapy in Treating Patients with Stage I-III Pleural Malignant Mesothelioma.
Publications of Dr. Carol Sherman
Gainor, J.F. et al. (2015, February). Alectinib Salvages CNS Relapses in Alk-positive Lung Cancer Patients Previously Treated with Crizotinib and Ceritinib. Journal of Thoracic Oncology.
Tanner, N.T., Sherman C.A. & Silvestri, G.A. (2012, June). Biomarkers in the Selection of Maintenance Therapy in Non-Small Cell Lung Cancer. Translational Lung Cancer Research.
Watkins, J.M. et al. (2011, March). Toxicity, Response Rates and Survival Outcomes of Induction Cisplatin and Irinotecan Followed by Concurrent Cisplatin, Irinotecan and Radiotherapy for Locally Advanced Esophageal Cancer. Japanese Journal of Clinical Oncology.