About Carol Sherman
Accolades

Board Certified in Medical Oncology

Pleural and Lung Cancer

20+ Years of Experience
Carol Sherman has been seeing more cases of pleural mesothelioma recently than ever before.
The staff of the Hollings Cancer Center is well-equipped with surgeons, pulmonologists, radiologists and medical oncologists with experience in handling this rare cancer, but the uptick in cases is puzzling.
Mesothelioma is caused typically by an exposure to asbestos, whose use has been dramatically reduced in recent decades. An estimated 3,000 cases still are diagnosed annually in the United States, a number that stubbornly has refused to fall.
"We're seeing more of it lately here," Sherman said. "It's good that they are coming to see us early because we can help these patients better. We're getting referrals now."
Sherman has been at Hollings since 1998 where she first served as medical director for 10 years. She also has served as division of hematology/oncology interim chief for three years. She now works as a medical oncologist, taking a leading role in mesothelioma cases.
"It's important for these patients from the outset to find a center like ours that can handle this cancer," she said. "Too many times, we see a patient who has been misdiagnosed, or mistreated originally. It's harder to do the right thing for a patient if the wrong thing was done before you meet them."
Sherman is part of a multidisciplinary team at Hollings that meets weekly to discuss its thoracic cancer cases. The number of lung cancer cases dwarf that of mesothelioma, but every case receives is discussed extensively, making sure the right decisions are made.
In addition to Sherman, the mesothelioma team includes thoracic surgeons Drs. Chad Denlinger and Jacob Klapper; radiation oncologist Dr. Anand Sharma; pulmonologists Drs. Nick Pastis and Nichole Tanner; and oncologist Dr. John Wrangle.
Many of their mesothelioma patients will be receiving a combination of surgery, chemotherapy and radiation that is discussed at a tumor board meeting, and then discussed thoroughly with the patient and family.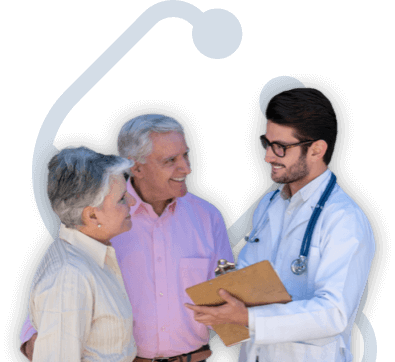 Get the Best Treatment
Get help connecting with top thoracic oncologist Dr. Sherman and find the treatment that's best for you.
Get Help Now
Extra Attention When Communicating with Patients
"We sit down with our patients and explain the diagnosis, and what the treatment options are. It's a positive conversation," she said. "We're honest with patients, and I think people appreciate that. People just want to know what you are going to do, what you're not going to do, and why you're going to do it. We take the time to discuss everything."
Sherman said that their surgical team has moved away from the aggressive extrapleural pneumonectomy (EPP), but favors the lung-sparing pleurectomy-decortication surgery when appropriate.
"The data is just not there anymore to support doing the EPP," she said.
MUSC will be opening a mesothelioma clinical trial in 2016, which she will help coordinate. She has served as principle investigator for several clinical trials in the past at MUSC, many of which focused on lung cancer.
"I've always thought it was important for patients to look at enrolling in a clinical trial. It's a way to get access to cutting edge therapy," she said. "Patients today are more aware of that than before. They can get the latest drugs before the rest of the world does."
Schooled in Massachusetts
Sherman graduated from the University of Massachusetts Medical School and did both a residency and fellowship there before opening her practice in the area. She came to Hollings in 1997.
"I love working here and the group I work with," she said. "Over the years, I've seen it grow into a special place. I've had different roles through the years, but taking care of patients is the most important part of my job."
She treats a variety of thoracic malignancies, focusing much of her time with lung cancer, some of which was caused by asbestos exposure.
"We have a strong team here, and that's what it takes to give patients the best possible care," she said. "With the level of expertise we have here, patients don't have to travel outside the area to get great care."
See More Top Mesothelioma Doctors
Disclaimer: Dr. Carol Sherman has no professional affiliation with Asbestos.com.

Get Help Contacting this Doctor
Find an Active Mesothelioma Clinical Trial
Find Now
1 Cited Article Sources
The sources on all content featured in The Mesothelioma Center at Asbestos.com include medical and scientific studies, peer-reviewed studies and other research documents from reputable organizations.
How did this article help you?
What about this article isn't helpful for you?
Did this article help you?
Thank you for your feedback.
Would you like to speak with a Patient Advocate?
Last Modified July 24, 2020