Peritoneal Specialist
A medical doctor who treats peritoneal mesothelioma, an asbestos-related cancer that develops in the peritoneum, which is the lining that covers the abdominal cavity.
Dr. Jennifer Gnerlich
Surgical Oncologist
Surgical oncologist Dr. Jennifer Gnerlich has brought an innovative treatment approach to the LSU Healthcare Network in New Orleans, providing hope to patients diagnosed with peritoneal diseases.
Quick Facts
Get to Know Dr. Jennifer Gnerlich
Dr. Jennifer Gnerlich specializes in treating abdominal cancers with cytoreductive surgery and hyperthermic intraperitoneal chemotherapy, a novel combination that has extended survival dramatically for patients with peritoneal mesothelioma.
Hyperthermic intraperitoneal chemotherapy, also known as HIPEC, is a mesothelioma treatment first pioneered by legendary surgeon Dr. Paul Sugarbaker.
Gnerlich brought the innovative therapy to the LSU Healthcare Network for the first time in 2017 after serving at Loyola University Medical Center and completing her fellowship at the University of Chicago Medical Center, where the procedure was used extensively.
She has focused on gastrointestinal cancers such as liver, stomach, pancreas and bile duct. She also handles appendiceal tumors and peritoneal mesothelioma, a rare cancer caused by asbestos exposure.
Gnerlich has become known for her personalized approach in treating cancer patients. She takes the doctor-patient relationship seriously, particularly the setting-expectations conversation she has with each one.
"The human connection has to be there," she said. "They [patients] don't care that I'm board certified. They want to know that I understand where they're coming from, and what they value in life."
Contact Jennifer Gnerlich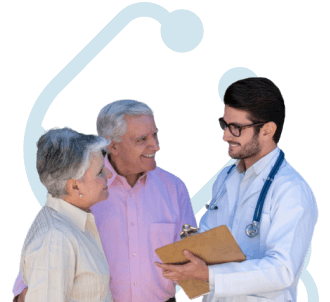 Connect with a Top Mesothelioma Specialist
Get specialized treatment from experienced mesothelioma doctors.
Specialties of Dr. Jennifer Gnerlich
Cytoreductive surgery
HIPEC
Pancreatic cancer
Peritoneal mesothelioma
Liver cancer
Esophageal cancer
Stomach cancer
Dr. Jennifer Gnerlich's Experience and Medical Education
LSU Healthcare Network
University Medical Center
Presence Saint Joseph Hospital
University of Chicago Medical Center (Fellowship)
Barnes-Jewish Hospital, Washington University School of Medicine (Residency)
University of Chicago Pritzker School of Medicine (M.D.)
Awards and Certifications
Board certified in general surgery
Board certified in complex general surgical oncology
ACS Fellow
Healthgrades Honor Roll
Publications of Dr. Jennifer Gnerlich
Chu, Q. et al. (2020, July). Do rural patients with operable breast cancer fare worse than urban patients in Louisiana? Results of the Louisiana cancer consortium. Surgery.
Turner, K. & Gnerlich, J.L. (2019, January 24). ASO Author Reflections: Role of SOX9 Transcription Factor in Pancreatic Neoplasms. Annals of Surgical Oncology.
Gnerlich, J.L. et al. (2014, April 21). Utilization of radiotherapy for malignant phyllodes tumors: analysis of the National Cancer Data Base, 1998-2009. Annals of Surgical Oncology.
Gnerlich, J. et al. (2008, November-December). Patient and tumor characteristics associated with primary tumor resection in women with Stage IV breast cancer: analysis of 1988-2003 SEER data. The Breast Journal.
---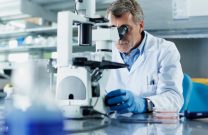 COVID-19 and Mesothelioma Presentation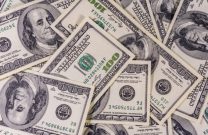 Access More than $32 Billion in Trust Funds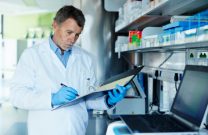 Find Active Mesothelioma Clinical Trials
---
Tell us what you think
Did this article help you?
How did this article help you?
What about this article isn't helpful for you?
Did this article help you?
Thank you for your feedback. Would you like to speak with a Patient Advocate?
---