Pleural Specialist
A medical doctor who treats pleural mesothelioma, an asbestos-related cancer that develops in the pleura, which is the thin lining that covers the lungs and chest wall.

Dr. Shirish Gadgeel
Medical Oncologist
Dr. Shirish Gadgeel is a medical oncologist at the Henry Ford Cancer Institute in Detroit, where he serves as associate director of patient experience and clinical care.
Quick Facts
Get to Know Dr. Shirish Gadgeel
Medical oncologist Dr. Shirish Gadgeel is a lung cancer specialist who joined the Henry Ford Cancer Institute in 2020, bringing with him more than 20 years of experience in clinical research.
Gadgeel treats a variety of thoracic malignancies, including pleural mesothelioma, the rare and aggressive disease typically caused by long-ago exposure to asbestos.
He has played an instrumental role in numerous multicenter clinical trials that have advanced treatments in recent years through the development of novel immunotherapy, including the use of the drug pembrolizumab (Keytruda).
Gadgeel is a big believer in personalized medicine and multidisciplinary care. Throughout his career, he has been involved in several mesothelioma research projects, including one with specialist Dr. Harvey Pass of New York University.
During his tenure at nearby Karmanos Cancer Institute, Gadgeel's team of oncologists developed new screening and detection tests for mesothelioma and finished a clinical study of novel mesothelioma therapeutics.
Before joining Henry Ford, he spent three years at University of Michigan Medicine and the Rogel Cancer Center, where he served as a research professor in thoracic oncology.
Specialties of Dr. Shirish Gadgeel
Lung cancer
Pleural mesothelioma
Clinical trials
Hematology
Thoracic malignancies
Dr. Shirish Gadgeel's Experience and Medical Education
Henry Ford Cancer Institute
University of Michigan Medicine Rogel Cancer Center
Karmanos Cancer Institute
Wayne State University (Fellowship and residency)
Awards and Other Recognitions
Lung Cancer Committee of Southwest Oncology Group
Clinical Lung Cancer associate editor
National Cancer Institute, Cancer Clinical Investigator Team Leadership Award
American Society of Clinical Oncology, communications committee
Journal of Clinical Oncology, reviewer
Publications of Dr. Shirish Gadgeel
Sankar, K., Gadgeel, S.M. & Qin, A. (2020, July 7). Molecular therapeutic targets in non-small cell lung cancer. Expert Review of Anticancer Therapy.
Kumar, S. et al. (2020, July). Alternative Multidisciplinary Management Options for Locally Advanced NSCLC During the Coronavirus Disease 2019 Global Pandemic. Journal of Thoracic Oncology.
Watza, D. et al. (2019, December 12). COPD-dependent effects of genetic variation in key inflammation pathway genes on lung cancer risk. International Journal of Cancer.
Shaw, A. et al. (2019, June 1). ALK Resistance Mutations and Efficacy of Lorlatinib in Advanced Anaplastic Lymphoma Kinase-Positive Non-Small Cell Lung Cancer. Clinical Trial.
---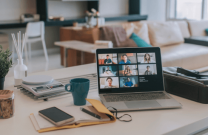 Browse Our Free Mesothelioma Webinars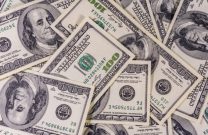 Access More than $32 Billion in Trust Funds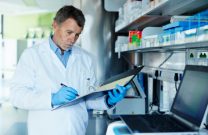 Find Active Mesothelioma Clinical Trials
---
Tell us what you think
Did this article help you?
How did this article help you?
What about this article isn't helpful for you?
Did this article help you?
Thank you for your feedback. Would you like to speak with a Patient Advocate?