Pleural Specialist
A medical doctor who treats pleural mesothelioma, an asbestos-related cancer that develops in the pleura, which is the thin lining that covers the lungs and chest wall.
Dr. Tirrell Johnson
Medical Oncologist
Medical oncologist Dr. Tirrell Johnson understands the value of staying close to home for mesothelioma treatment — and he's doing something about it.
Mesothelioma patients throughout Central Florida are visiting him at the UF Health Cancer Center at Orlando Health instead of looking elsewhere.
"A mesothelioma patient doesn't have to travel across the country anymore to get specialized care," Johnson said in an interview with Asbestos.com. "Our goal is to allow patients to stay closer to home — where the family support is so critical — and still get the same great care right here."
Johnson has played a key role in building the mesothelioma program at the UF Health Cancer Center, teaming up with thoracic surgeon Dr. Luis Herrera and oncologist Dr. Jennifer Tseng to provide expertise in treating this rare and aggressive cancer.
They are determined to make a difference by helping patients get quality treatment without having to travel to New York, Boston or Houston where the more established and more publicized specialty centers are located.
"For years, the patients here had limited options if they were unable or unwilling to travel," Johnson said. "But that's changing. With recent research, immunotherapy, clinical trials and more personalized treatment, these patients are living longer and healthier lives."
Contact Dr. Tirrell Johnson
Mesothelioma and Lung Cancer Specialist
Johnson is board certified in medical oncology and internal medicine. He serves several specialty centers at UF Health Cancer Center, including the Rod Taylor Thoracic Care Center, the Medical Oncology and Hematology Center, the Melanoma and Sarcoma Center, and the Head and Neck Center.
He completed his fellowship in hematology/oncology at Brown University Medical School's teaching hospitals in Providence, Rhode Island, and his residency in internal medicine at Orlando Regional Medical Center. He received a medical degree from the University of Florida College of Medicine. Johnson also holds a degree in chemical engineering from Florida A&M University.
He specializes today in treating lung cancer, pleural mesothelioma and mediastinal tumors.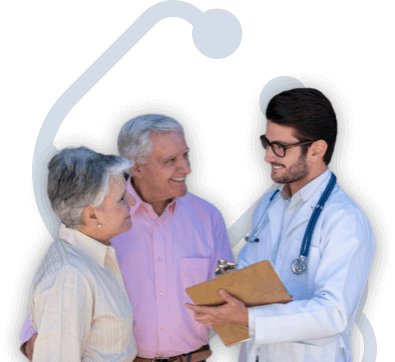 Talk to a Doctor About Your Diagnosis
We can help you or a loved one get in contact with Dr. Johnson and find the treatment that's best for you.
Research and Clinical Trials
Johnson is actively involved in new research at the UF Health Cancer Center, including one clinical trial opened recently to mesothelioma patients.
"Through our research and current innovations, we're making strides in treating this disease," he said. "The outlook is changing for the better."
Under his watch, a mesothelioma patient is eligible for the latest multidisciplinary care that may include a combination of surgery, chemotherapy and radiation.
Treatment plans may also include the latest immunotherapy treatments, which activate the patient's own immune system to help fight the cancer.
He is excited about the latest genetic research that could lead to more advancements such as techniques to diagnose the cancer early on when it is more manageable. Early diagnosis eventually could turn mesothelioma into a chronic disease, allowing patients to live much longer than they do now.
Mesothelioma is caused by an exposure to asbestos fibers, most commonly in an occupational setting. It has a lengthy latency period (20-50 years between exposure and diagnosis) and often comes with a grim prognosis of 9-18 months.
Orlando Health's expanded emphasis on mesothelioma treatment stems from the health care network's recent switch in affiliation for cancer treatment, moving from the University of Texas MD Anderson Cancer Center to the UF Health Cancer Center at Orlando Health.
The transition brings patients greater access to cutting-edge therapies and clinical trials, along with enhanced medical team collaboration and more personalized care.
The cancer center's growth is expected to significantly increase the number of patients it sees, allowing greater access to specialists. Part of the center's mission statement includes, "using every available resource to defeat cancer."