Cediranib
Fact Checked
Our fact-checking process begins with a thorough review of all sources to ensure they are high quality. Then we cross-check the facts with original medical or scientific reports published by those sources, or we validate the facts with reputable news organizations, medical and scientific experts and other health experts. Each page includes all sources for full transparency.
Medically Reviewed
A medical doctor who specializes in mesothelioma or cancer treatment reviewed the content on this page to ensure it meets current medical standards and accuracy.
This Page was Medically Reviewed By
Cediranib is an experimental anti-angiogenesis drug that helps control tumor growth and metastasis. Researchers are testing it in combination with chemotherapy drugs. It has produced mixed results in clinical trials for pleural mesothelioma patients.
Page Topics
Cediranib is an anti-angiogenesis drug, similar to bevacizumab (Avastin). It works by blocking a type of protein called vascular endothelial growth factors (VEGF).
The body uses VEGF to grow new blood vessels and heal itself. This process is called angiogenesis. However, tumors also rely on angiogenesis to grow and spread cancer cells throughout the body.
Cediranib Fast Facts
Blocks formation of new blood vessels and tissue healing
Prevents tumor growth and cancer metastasis
Tested in clinical trials with standard chemotherapy
Side effects include diarrhea and high blood pressure
Halting angiogenesis can starve tumors and prevent metastasis, but it can also cause severe side effects for patients. The main challenge for researchers is safely adding anti-angiogenesis drugs into chemotherapy regimens.
Cediranib has not been approved by the U.S. Food and Drug Administration. Various clinical trials are testing cediranib for solid tumors, including pleural mesothelioma.
Cediranib in Mesothelioma Clinical Trials
Early clinical trials tested high-dose cediranib after chemotherapy. These high doses resulted in many complications and little benefit. More recent trials have tried lower-dose cediranib in combination with standard chemotherapy. They have also produced weak results.
In 2011, the Journal of Thoracic Oncology published the results of a phase II study. Researchers evaluated 47 pleural mesothelioma patients. The patients received a daily 45 mg dose of cediranib after finishing chemotherapy.
Tumors shrank in four of the patients, but more than half the study group experienced fatigue, diarrhea and high blood pressure. Almost all the patients required a dose reduction.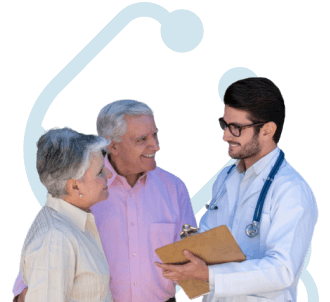 Find a Mesothelioma Cancer Center
Top mesothelioma cancer centers have cutting-edge technology and multidisciplinary teams with experience treating this rare disease.
A 2012 article in Lung Cancer reported the results of a similar phase II trial which evaluated 50 patients. Patients were initially given 45 mg of cediranib each day. The researchers later lowered the dose to 30 mg.
The researchers observed that disease control was better at the higher dose, but it resulted in many severe side effects.
In 2017, the Journal of Thoracic Oncology reported on a phase I trial combining cediranib with standard chemotherapy for pleural mesothelioma. The researchers determined that a 20 mg daily dose of cediranib was reasonably safe to take in between cycles of Alimta (pemetrexed) and cisplatin.
The following year, researchers conducted a phase II trial with 92 pleural mesothelioma patients. Some of the patients received standard chemotherapy and cediranib, while the others received chemotherapy plus a placebo.
Median survival was 10 months for the cediranib group and 8.5 months for the placebo group. The cediranib group was about three times more likely to experience diarrhea and high blood pressure.
Patients interested in experimental treatments should talk to an experienced mesothelioma specialist about which clinical trials may be right for them.
---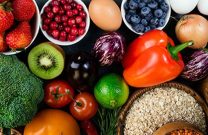 Get Free Recipes for Mesothelioma Patients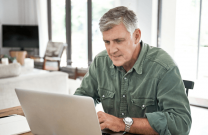 Mesothelioma Case Value Webinar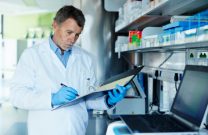 Find Active Mesothelioma Clinical Trials
---
Tell us what you think
Did this article help you?
How did this article help you?
What about this article isn't helpful for you?
Did this article help you?
Thank you for your feedback. Would you like to speak with a Patient Advocate?
---