CTLA-4 and Mesothelioma
Fact Checked
Our fact-checking process begins with a thorough review of all sources to ensure they are high quality. Then we cross-check the facts with original medical or scientific reports published by those sources, or we validate the facts with reputable news organizations, medical and scientific experts and other health experts. Each page includes all sources for full transparency.
Medically Reviewed
A medical doctor who specializes in mesothelioma or cancer treatment reviewed the content on this page to ensure it meets current medical standards and accuracy.
This Page was Medically Reviewed By
CTLA-4 is a protein that plays an important role in the immune system. It helps keep the immune system in check by regulating T cells. Ipilimumab (Yervoy) and tremelimumab are two immune checkpoint inhibitor drugs that block CTLA-4 to allow T cells to find and fight cancers such as mesothelioma.
Cytotoxic T-lymphocyte-associated protein 4, or CTLA-4, is a protein on the surface of T cells that functions as an immune checkpoint. It affects how T cells recognize cancer cells.
T cells attack foreign invaders such as viruses and cancer cells.
CTLA-4 prevents T cells from attacking healthy parts of the body, but it can also prevent T cells from identifying and killing cancer cells.
Drugs that block CTLA-4 are called immune checkpoint inhibitors. These drugs have the potential to help people live longer with mesothelioma cancer.
Targeting CTLA-4 with immune checkpoint inhibitors is a form of immunotherapy. New immunotherapies are among the most promising mesothelioma treatments in development right now.
What Is CTLA-4?
French researchers discovered CTLA-4 in 1987. Nearly a decade later, scientists at the University of California, Berkley realized the role of CTLA-4.
The protein acts as a break, stopping T cells from attacking cancer cells. Researchers call this breaking mechanism an immune checkpoint.
Immune checkpoints work like on and off switches, activating or deactivating the parts of the immune system.
When activated, CTLA-4 downregulates the immune system by stopping T cells from finding cancer cells.
Scientists have developed drugs to block and deactivate CTLA-4 — a process commonly called a CTLA-4 blockade — which allows T cells to find and attack cancer cells. These drugs are known as immune checkpoint inhibitors.
Other immune checkpoint inhibitors targeted in mesothelioma treatment include PD-1 and PD-L1. Drugs that target these checkpoints include Keytruda (Pembrolizumab), Opdivo (Nivolumab) and Imfinzi (Durvalumab).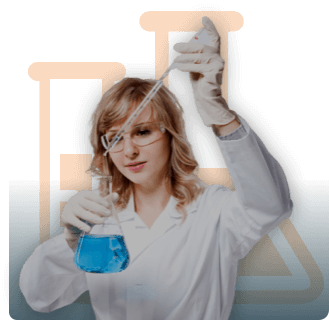 Find Immunotherapy Clinical Trials
Learn how to access mesothelioma clinical trials for immunotherapy.
What Drugs Target CTLA-4?
Two checkpoint inhibitor drugs work against CTLA-4: Yervoy and tremelimumab.
Yervoy is FDA approved to treat late-stage melanoma. Tremelimumab is not FDA approved, but in 2015 it received orphan drug designation to encourage research into it.
Anti-CTLA-4 Immunotherapy for Mesothelioma
Most of the mesothelioma clinical trials involving Yervoy and tremelimumab combine them with immune checkpoint inhibitors that target other proteins. Studies show that targeting PD-1and CTLA-4 together increases effectiveness.
Mesothelioma researchers are using the combination approach because it has proven more effective in melanoma treatment. For example, when used alone, about 11 percent of melanoma patients respond to Yervoy.
When anti-PD-1 drug Opdivo is added to Yervoy, about 61 percent of melanoma patients respond.
Researchers found that adding Opdivo to Yervoy increases the response rate in mesothelioma patients. In 2017, French researchers announced a significant improvement in response rates at the 2017 ASCO Annual Meeting.
Approximately 44 percent of mesothelioma patients had control of their cancer with Opdivo alone, while 50 percent had control of their cancer using Yervoy combined with Opdivo.
These results justified a phase III trial of Yervoy and Opdivo in mesothelioma patients, which began in 2017.
Less research is available on tremelimumab than Yervoy, but preliminary results show further research is warranted.
Clinical trials are investigating tremelimumab among mesothelioma patients in the U.S.
Clinical trials suggest that Yervoy and tremelimumab are effective for some people with mesothelioma. Further research is necessary to determine which mesothelioma patients may benefit the most from immune checkpoint inhibitors that target CTLA-4.
Additional research is also required to see which drug combinations work best among people with mesothelioma.
---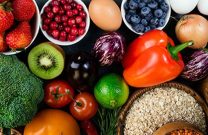 Get Free Recipes for Mesothelioma Patients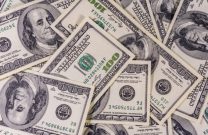 Access More than $32 Billion in Trust Funds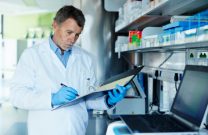 Find Active Mesothelioma Clinical Trials
---
Tell us what you think
Did this article help you?
How did this article help you?
What about this article isn't helpful for you?
Did this article help you?
Thank you for your feedback. Would you like to speak with a Patient Advocate?
---