The U.S. Air Force has gone to great lengths in recent years to guard against asbestos exposure. But, veterans remain at risk of developing mesothelioma because of the extensive use of the toxic mineral by the Air Force.
The Air Force utilized asbestos for its heat resistance, durability and affordability. They ignored its health risks along with all branches of the U.S. military until the 1970s.
To help assess risk, Air Force veterans should learn about possible methods of exposure in the Air Force.
Air Force Veterans Exposed on Bases and Planes
The Air Force dates its origin to 1947 when it was designated as an independent branch of the U.S. military. The Air Force also has a long history of asbestos usage on bases, in radar stations and inside its planes.
Bases known to have asbestos contamination include Buckley, Lowry, Williams, Ellsworth and Tinker Air Force bases, to name just a few.
In 2016, an Asia-Pacific Journal report highlighted the extensive history of asbestos exposure hazards at Kadena Air Base, the largest U.S. Air Force installation in Asia. Years of lax safety standards led to the endangerment of service members, military families and civilian contractors.
Air Force Occupations at Risk
Several Air Force occupations put service members at risk for asbestos exposure. Asbestos materials were used to build aircraft. Service members may have also been exposed to asbestos materials used in the construction of Air Force bases.
Air Force Occupations at Risk
Aircraft mechanics
Aircraft electricians
Air Force firefighters
Vehicle mechanics
Environmental support specialists
Welders
Boiler workers
Civilian contractors and subcontractors who performed work at Air Force bases were also exposed to asbestos. At-risk jobs include construction work, electrical work, asbestos abatement and boiler maintenance.
Air Force firefighters were also at risk of exposure. They wore asbestos-containing personal protection equipment. This equipment was sometimes used in a damaged condition because of budget restrictions. They also responded to fires where asbestos products were prevalent, including aircraft fires and building fires in boiler rooms.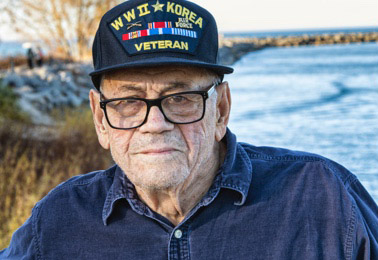 Exposed to Asbestos in the Military?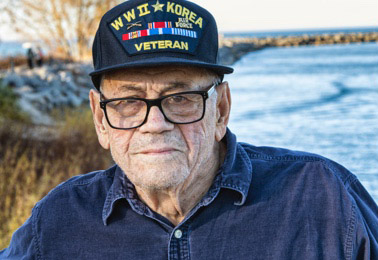 Our team of Patient Advocates is available to answer questions and can even help you find an experienced attorney.
Get Help Now
Asbestos on Bases
The Centers for Disease Control and Prevention (CDC) confirmed the presence of asbestos in Air Force facilities in 2002.
The CDC study also showed a portion of the insulation contained 10 to 60 percent amosite and chrysotile asbestos. In addition, the agency found:
Wallboard contained 10 to 25 percent chrysotile asbestos
Tile and mastic contained approximately 5 to 8 percent chrysotile asbestos
The U.S. Environmental Protection Agency (EPA) removed asbestos and other hazardous substances from the former Burns Air Force Radar Base in Harney County, Oregon, in 2004.
During the cleanup effort, the EPA demolished more than 20 abandoned buildings. They safely disposed of 377.5 tons of asbestos-containing materials, including insulation, pipe wrap, tiles and wallboard.
In 2009, the Air Force paid for the removal of 6,000 feet of above-ground asbestos-coated stem pipeline located at the former Chanute Air Force Base in Champaign County, Illinois.
The CDC study found asbestos in:
Floor tile and vinyl flooring
Pipe insulation
Asbestos cement (transite) wall insulation
Ceiling tiles
Drywall
Stucco
Asbestos on Planes
Asbestos was used in the building and maintenance of aircraft, primarily to aid in the protection against fire and heat.
Air Force mechanics were especially at risk for exposure because they were more likely to inhale airborne asbestos dust and fibers through contact with engine and motor parts and other materials.
Air Force mechanics may encounter asbestos in:
Brakes
Systems used to heat cockpits
Engine heat shields
Torque valves
Gaskets
Insulation for electrical wiring
Insulation in cargo bays
Asbestos was so common that Air Force members used it to solve mechanical problems. Technical Sergeant Tony Ventura described one situation where asbestos material solved an issue.
He developed a solution for repairing the long-standing problem of serious oil leaks in the B-29 bomber engine:
Tony Ventura,

WWII Veteran Technical Sergeant

"My suggestion was to wrap the 36 hose fittings on each engine with metallic inserted asbestos. This piece of asbestos would act as a heat baffle. The cost per cylinder would be about 50 cents. I experimented with one cylinder to see if these 50 cents would save a very expensive engine. The engineering officers and officials from Wright Engine Company were ecstatic when the cylinder was found to be bone dry after the test flight."
Manufacturers That Supplied Asbestos
Legal documents show multiple asbestos manufacturers supplied asbestos-containing materials to the Air Force.
Companies That Supplied Asbestos to the Air Force
Johns Manville
Owens-Corning Fiberglas Corporation
Bendix Corp.
Raytheon
Fairchild-Republic Co.
General Electric Company
United Technologies Corporation
Cleaver Brooks Co.
Pratt & Whitney
Most of these companies produced asbestos-containing gaskets and insulation for aircrafts. Others manufactured asbestos pipes, boilers and other construction materials commonly found in Air Force bases.
Air Force Veteran Sues for Asbestos Exposure
Leon Zbigniewicz was an equipment mechanic in the Air Force from 1952 until 1972. He filed a lawsuit in 2011 claiming his lung cancer was the direct result of exposure to asbestos while in the military. He also named former civilian employers in his lawsuit.
Zbigniewicz claimed the defendants were aware of the toxic effects of asbestos and failed to exercise reasonable care for his safety. He suffered disability and disfigurement, had large medical costs and suffered physical and mental pain. He was unable to pursue his employment and lost his income.
Zbigniewicz sought a judgment of more than $100,000 in punitive and exemplary damages.
Learn How to Hire a Qualified Mesothelioma Lawyer
Air Force Reduces Risks of Exposure
In recent years, the Air Force has been proactive in reducing asbestos exposure.
The Secretary of the Air Force created strict guidelines in dealing with asbestos throughout the military branch. In December 2014, the Air Force distributed an asbestos management document outlining the new guidelines.
The Air Force became a separate military branch in the 1940s when asbestos use in the U.S. was rapidly emerging. By the 1980s, the Air Force was replacing parts containing asbestos on aircraft with substitutes.
Air Force veterans should monitor their health and seek regular health checkups. Free resources are available to veterans who develop asbestos-related diseases.
15 Cited Article Sources
How did this article help you?
What about this article isn't helpful for you?
Did this article help you?
Thank you for your feedback.
Would you like to speak with a Patient Advocate?
Last Modified April 25, 2019