About Dr. Jacques Fontaine
Accreditations

Board Certified in General Surgery

Board Certified in Thoracic Surgery

Fast Facts

Fontaine was born in Montreal, Canada, but raised in several different countries. He is fluent in four different languages: English, French, Spanish and Arabic.

While at the Burin Peninsula Healthcare Center in Canada, Fontaine was the only surgeon within a 300-mile radius.
Dr. Fontaine is a thoracic surgeon at the H. Lee Moffitt Cancer Center in Tampa, where he recently was appointed director of the Mesothelioma Research and Treatment Center.
Fontaine, one of America's bright young thoracic surgeons, joined Moffitt in 2011 and brought his innovative approach to an already well-established team of oncologists, pulmonologists and radiologists.
Moffitt is the third-largest free-standing cancer center in the U.S. and treats more mesothelioma patients than anyone else in the state of Florida.
Fontaine attended McGill University Medical School in Montreal, but he also was trained at Brigham and Women's Hospital in Boston, where he developed an interest in the treatment of mesothelioma while working with renowned surgeon Dr. David Sugarbaker, M.D.
He previously worked at Brown University Medical School (Providence, R.I.), where he developed a thoracic surgery program at the teaching hospital. He has developed an expertise in minimally invasive techniques, including robotic surgery.
His interests include esophageal and lung cancers, thymoma and mesothelioma. He believes strongly in the importance of getting mesothelioma patients to the specialty centers that can provide them with the latest and greatest care.
"With this disease, finding a specialist is critical," he says. "You need someone who really understands it and know how to treat it aggressively to get the best possible outcome."
Dr. Jacques Fontaine's Latest News & Blog Posts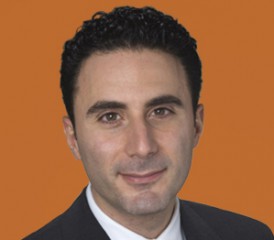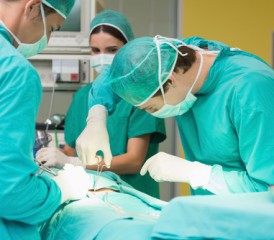 Last Modified November 7, 2018
More authors at Asbestos.com