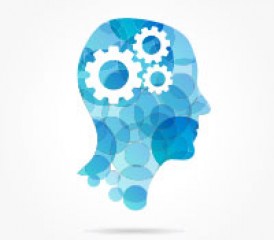 Knowledge is strength. The more you know about mesothelioma, the better equipped you will be to tackle it, both physically and emotionally.
Caused almost exclusively by an exposure to asbestos, mesothelioma has a latency period of anywhere between 10 to 50 years before the symptoms even start to appear. Unfortunately, the typical prognosis is considerably shorter, anywhere from four months to 18 months.
Because mesothelioma is a rare cancer, an estimated 3,000 cases diagnosed annually in the United States, most people don't understand it. Many can't even pronounce it.
If facing mesothelioma, learn everything about it. Read, ask questions, demand answers. There is new ground to be broken, so break it.
Here, then, is our Top 10 list of things you should know about mesothelioma: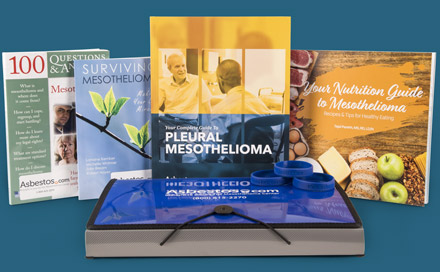 Get a Free Mesothelioma Guide
Free information about mesothelioma, books, wristbands & more for patients and caregivers.
Get Your Free Guide
You are not alone. There are support groups to help. Find one and participate. Sharing your highs and your lows can provide an emotional boost for you and for others. Mesothelioma patients all were exposed to asbestos at one time. They have something in common.

Families who have been through a cancer fight learn from the experience, and often are more than willing to share what they learned. You will have questions about what to do, where to go, how to handle everything. Asking for help is a sign of strength, not weakness. We have patient advocates who can direct you.

You have legal rights. Even with the best health insurance, the battle with mesothelioma can get costly. Make sure you see an attorney who has worked with cases like this before. Just like the doctors, attorneys need experience to handle mesothelioma cases. Companies that made products with asbestos knew how toxic it was. They were negligent. They should be held accountable. A good mesothelioma attorney can help you.

Find a clinical trial. Because there is no definitive cure, there always are on-going clinical trials, typically used to evaluate the latest medications and therapies. You might get lucky and find one that helps you tremendously. At the very least, participating provides an emotional boost, a feeling that you are not alone. Who knows, you might play a small role in finding a cure.

Veterans make up a third of diagnoses. This is a disease most often associated with blue-collar professions -- construction trades -- but it has hit the hardest on those who served in the Armed Forces, particularly in the Navy, where ships built before 1980 were loaded with asbestos from bow to stern. If you are in this category, talk to the veterans on staff at Asbestos.com. They can guide you through the complex VA roadmap, where you might find help.

Amazingly, asbestos still is being mined in North America. For all the pain and suffering it has caused — it has been banned in almost 50 countries worldwide — asbestos still is being mined in Canada and sold in mass quantities to still-developing countries, mostly in Asia and Africa. Although its use has been restricted in both the United States and Canada, it remains on the shelves in some products here. Speaking out and raising awareness about this problem can help future generations.

Genetics play a role here. Not everyone who is exposed to asbestos will get mesothelioma. Far from it, actually. Although this is one of the few cancers that are usually work-related and caused by direct negligence, some people are more predisposed to getting it than others. Some people have spent a life around asbestos and never got the disease. Others have had only brief exposure to it, and developed the disease.