Legislation & Litigation
Loved Ones of Asbestos Victims May Be Able To File a Lawsuit Claiming Loss of Consortium
Fact Checked
Our fact-checking process begins with a thorough review of all sources to ensure they are high quality. Then we cross-check the facts with original medical or scientific reports published by those sources, or we validate the facts with reputable news organizations, medical and scientific experts and other health experts. Each page includes all sources for full transparency.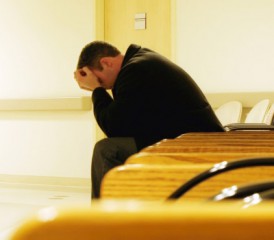 If you visit our Facebook page, you'll see that many of our readers are loved ones seeking information for people who have been injured by asbestos. Of course, legal remedies are available for people injured by asbestos. But in certain circumstances, legal remedies may also be available for their loved ones.
In our next series, we will look at the types of legal claims that may be available for loved ones. Let's begin with loss of consortium claims.
What Is Loss of Consortium?
Spouses of people who are injured often bring loss of consortium claims. Generally speaking, these types of claims address the loss of the benefits of a family relationship due to an injury. While some jurisdictions only recognize claims by spouses, others allow other family members to bring loss of consortium claims (e.g., a parent losing the love and affection of a child).
Because state laws concerning loss of consortium vary greatly, this post will focus on loss of consortium claims that are specific to the marital relationship. We'll discuss claims that are generally available to other family members (e.g., wrongful death claims) later in the series.
In the marriage context, loss of consortium claims arise when one spouse's injuries prevent him or her from providing the benefits of a marital relationship to the other spouse. These benefits range from caring for children to sexual relations.
As a California court explained in a 1979 case, loss of consortium refers to a spouse's "physical, psychological, and emotional pain and anguish which results when [his or her spouse] is negligently injured to the extent that he [or she] is no longer capable of providing the love, affection, companionship, comfort or sexual relations [naturally associated] with normal married life."
In 1974, another California court explained the reasoning behind holding a party liable for loss of consortium. It held that a party responsible for seriously injuring an adult should expect that the adult is married and that his or her spouse will also be affected by the injury.
Under this reasoning, a company that fails to warn about asbestos dangers may be held liable not only for the injury caused to someone who was directly exposed to asbestos, but also for pain and anguish experienced by his or her spouse.
Claimant Does Not Have to Be Exposed to Asbestos
If you've been following our Survivor Insight Series and legal blog, you're probably aware that secondary asbestos exposure can place children and spouses of people who were directly exposed at risk for developing asbestos-related diseases themselves. Last year, the Illinois Supreme Court opened the door for more family members who have been injured by secondary asbestos exposure to file their own asbestos personal injury claims. Like those who were directly exposed, plaintiffs who are injured by secondary asbestos exposure must show that they have been diagnosed with an asbestos-related disease.
There is no such requirement for asbestos loss of consortium claimants. Experiencing asbestos exposure, whether direct or indirect, is not a prerequisite for filing a loss of consortium claim. In fact, in addition to their own personal injury claims, people who are injured by secondary asbestos exposure may also have separate loss of consortium claims based on the spouses' injuries.
However, a loss of consortium claimant must show that his or her spouse was injured and that the marital relationship has suffered because of that injury. How the claimant goes about doing this will differ by state.
Some courts treat loss of consortium claims as distinct claims that may be triggered by a spouse's injury, but remain separate. But many courts view them as "derivative" claims that are also subject to the same procedural rules as the spouse's personal injury claim. This means that whatever happens to the spouse's claim (e.g., it's dismissed or settles) effectively happens to the loss of consortium claim, too.
Regardless of how the applicable state court views the loss of consortium claim, the couple must be prepared to discuss sensitive and private matters. Since compensation for non-economic harm (e.g., pain and suffering) are awarded at the jury's discretion, there is always the possibility it could be nominal. That's why some claimants don't think it's worth it to disclose such personal information.
Like any legal claim, loss of consortium claims are met with varying degrees of success depending on the specific facts of the case. And again, laws vary by state. So it's best to speak with a qualified mesothelioma attorney if your marital relationship has suffered because of an asbestos injury. Your attorney can explain what you can expect when making a loss of consortium claim and how you can handle intrusiveness into your personal affairs during the case process.
Our next post will provide more information on the timing of asbestos loss of consortium claims and who can bring them.
Get Financial Assistance
Access Trust Funds, Grants & Compensation for Mesothelioma