Mesothelioma Information
Fact Checked
Our fact-checking process begins with a thorough review of all sources to ensure they are high quality. Then we cross-check the facts with original medical or scientific reports published by those sources, or we validate the facts with reputable news organizations, medical and scientific experts and other health experts. Each page includes all sources for full transparency.
Medically Reviewed
A medical doctor who specializes in mesothelioma or cancer treatment reviewed the content on this page to ensure it meets current medical standards and accuracy.
This Page was Medically Reviewed By
Mesothelioma is a tumor that forms on the mesothelium, which is the lining that covers the lungs, stomach, heart and other organs. The most common type is pleural mesothelioma, and it affects the lungs. Mesothelioma is incurable and usually malignant, meaning it is cancerous.
Page Topics
A mesothelioma diagnosis feels devastating to the families who face it. Everyone feels lost and overwhelmed at first.
You probably have many questions about treatment and surviving the disease. The Mesothelioma Center at Asbestos.com, the nation's most trusted mesothelioma resource, has answers.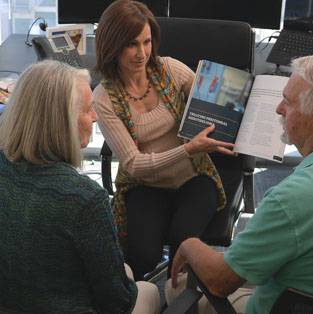 We created this resource to support newly diagnosed patients and their loved ones navigate every aspect of living with mesothelioma. From here, you can find more information about mesothelioma, its treatment and the many ways you can support yourself and your family through this experience.
One of the most important first steps after a mesothelioma diagnosis is getting a second opinion from a mesothelioma specialist. These doctors have the skills and experience necessary to treat this rare cancer on an individual basis. They can get you access to the latest treatments and clinical trials.
Once your diagnosis is confirmed, you can learn all about mesothelioma and how the cancer is treated. We can find the support, resources and other help for mesothelioma you may need.
Quick Facts About Mesothelioma
Average age of mesothelioma patient is 69. Source: American Cancer Society
Asbestos bankruptcy trusts contain more than $30 billion. Source: RAND Corporation
Estimated value of mesothelioma claim is $180,000. Source: RAND Corporation
40% of mesothelioma patients survive at least 1 year. Source: American Cancer Society
Mesothelioma symptoms take 20-50 years to appear after exposure. Source: European Journal of Cancer Prevention
Approximately 3,000 new cases diagnosed annually in the U.S. Source: American Cancer Society
Information About Mesothelioma
Mesothelioma primarily occurs in people who worked with asbestos for a long time. Some people were exposed through a family member who worked with asbestos. This is known as secondary exposure.
Mesothelioma Treatment Resources
Mesothelioma is treated with chemotherapy, surgery and radiation therapy. Clinical trials are testing new treatments including immunotherapy.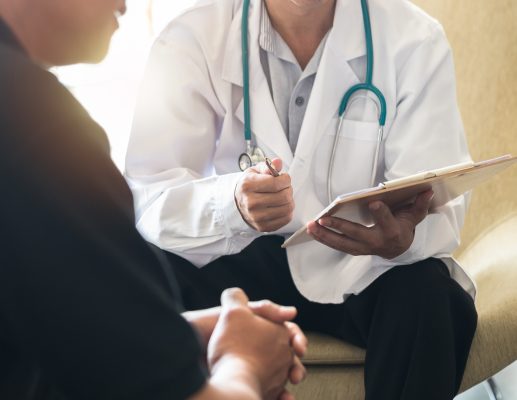 Find a Top Mesothelioma Doctor
Gain access to top mesothelioma doctors and get help scheduling appointments.
Mesothelioma Support Resources
Support for mesothelioma comes in many forms. Patients are encouraged to grow a strong support system involving family, friends, neighbors and community members.
Consider the following resources to support yourself and your family.
Financial Help
Another important form of support is financial help for mesothelioma. Treatment is expensive with and without insurance. Families can benefit from several different types of financial support including Social Security Disability, VA benefits, and travel, housing and treatment grants.
Compensation: Mesothelioma patients have several avenues for compensation including trust funds and other legal claims.
Legal Help: Mesothelioma lawyers help patients seek settlements and they can go to court on your behalf. They can also advise you on when to file to make sure you stay within the statute of limitations.
Resources for Mesothelioma Patients
Resources for Veterans Exposed to Asbestos
Veterans are disproportionally affected by mesothelioma. That's because every branch of the U.S. armed forces used asbestos products until regulations were implemented the 1970s.
Additional Mesothelioma Information
A number of national, nonprofit and research organizations provide educational information, resources and other forms of help for mesothelioma patients and their families.
Additionally, the U.S. National Library of Medicine provides a searchable database of clinical trials. Patients can visit ClinicalTrials.gov to find new mesothelioma clinical trials and view results of past trials.
No one should have to face mesothelioma alone. We can help you access cancer resources and build the support system you need to overcome challenges. The road ahead may be bumpy, but you can inform yourself with knowledge and support yourself with resources to smooth the ride.
---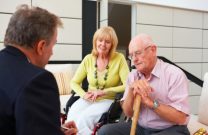 Get the Compensation You Deserve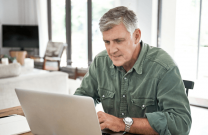 Mesothelioma Case Value Webinar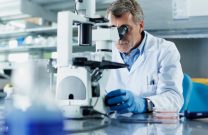 Immunotherapy & Mesothelioma Clinical Trials
---
Tell us what you think
Did this article help you?
How did this article help you?
What about this article isn't helpful for you?
Did this article help you?
Thank you for your feedback. Would you like to speak with a Patient Advocate?
---