Mesothelioma Centers Among Best Cancer Hospitals in US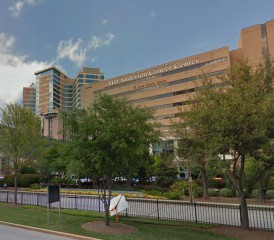 U.S. News and World Report on Tuesday ranked the University of Texas MD Anderson Cancer Center, which has earned acclaim for its work with mesothelioma, as the top cancer care hospital in the nation.
The Houston hospital scored high marks in the areas of reputation with specialists, patient survival rates, patient volume, nursing intensity, advance technologies and patient services, according to the publication's 2015-16 cancer center rankings.
These rankings are designed to help patients and families identify facilities that excel in treating rare diseases and difficult cases. Several of the high-ranking hospitals in the report are mesothelioma specialty centers, which are critical to getting the best possible care for the complicated disease.
Mesothelioma is a rare and aggressive cancer caused almost exclusively by exposure to asbestos. It is diagnosed in an estimated 3,000 people annually in the U.S.
The rarity of the disease and medical advances just now coming to fruition make it imperative for a patient to find a leading cancer center.
MD Anderson is no stranger to these rankings. It held the top spot in the 2012-13 and 2013-14 reports, but Memorial Sloan Kettering Cancer Center (MSKCC) in New York pushed it down a notch last year. MSKCC is No. 2 in this year's rankings.
Top 10 Cancer Centers in the US
U.S. News & World Report analyzed cancer care at more than 900 U.S. hospitals and ranked the top 50.
"What we found was that hospitals and provider organizations that focus on excelling in a particular area of [cancer] medicine more often succeed in that aim than providers who serve as jacks-of-all-trades," chief of health analysis for U.S. News Ben Harder told Asbestos.com. "Four of the top five are either stand-alone cancer centers or have alliances that involve a provider organization that's dedicated to treating cancer."
Each cancer center garnered an overall score of 0 to 100 based on four categories: Reputation, patient survival, patient safety and care-related factors such as the amount of nurse staffing and the types of patient services.
According to the publication's best U.S. hospitals for 2015-16, here are the top 10 cancer centers ranked in order (starting with number 1) and their overall scores:
University of Texas MD Anderson Cancer Center, Houston, TX (100)
Memorial Sloan Kettering Cancer Center, New York, NY (94.7)
Mayo Clinic, Rochester, MN (91)
Dana-Farber Cancer Institute/Brigham and Women's Cancer Center, Boston, MA (90.3)
Seattle Cancer Care Alliance/University of Washington Medical Center, Seattle, WA (76.8)
Johns Hopkins Hospital, Baltimore, MD (73.6)*
UCLA Medical Center, Los Angeles, CA (73.6)*
Massachusetts General Hospital, Boston, MA (73.4)
UCSF Medical Center, San Francisco, CA (71.5)
Stanford Health-Stanford Hospital, Stanford, CA (70.5)
*Tied because both received the same overall scores.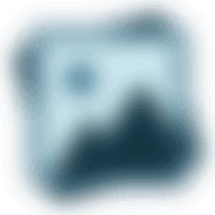 Get a Free Mesothelioma Guide
Free information, books, wristbands and more for patients and caregivers.
Get Your Free Guide
Hospital Honor Roll
Only 137 of the estimated 5,000 hospitals across the U.S. were ranked in the top 50 in one of the specialties. And only 15 of the 137 qualified for the prestigious Honor Roll, which required a ranking in at least six specialties.
Neither MD Anderson nor MSKCC achieved an Honor Roll mention.
Massachusetts General Hospital placed at the top of the Honor Roll of best hospitals. Other centers listed in the Honor Roll included: Mayo Clinic, Johns Hopkins Hospital, UCLA Medical Center, Brigham and Women's Hospital and UCSF Medical Center.
"That common thread of deep experience taking care of challenging patients goes a long way to explaining how they succeed in achieving high risk-adjusted survival rates each year," Harder said. "While high volume doesn't always translate to high quality, the two are often linked."
The Second 10 Best Cancer Centers
Here are the second 10 best cancer centers in the U.S News & World Report ranked in order (starting with number 11) and their overall scores:
University of Pennsylvania-Penn Presbyterian, Philadelphia, PA (69.7)
Cleveland Clinic, Cleveland, OH (69.4)
City of Hope, Duarte, CA (69.1)
Barnes-Jewish Hospital/Washington University, St. Louis, MO (67.8)
University of Colorado Hospital, Aurora, CO (67.3)
Northwestern Memorial Hospital, Chicago, IL (66.7)
Wake Forest Baptist Medical Center, Winston-Salem, NC (66.6)
Moffitt Cancer Center, Tampa, FL (66.5)
Mayo Clinic, Phoenix, AZ (66.1)
New York-Presbyterian University Hospital of Columbia and Cornell, New York, NY (65.1)
Within the cancer care top 20, there are several well known for their innovative work with mesothelioma patients and research. Here are a few of the best:
University of Texas MD Anderson Cancer Center
This was the 10th time since 2000 that MD Anderson was the top ranked center. Oncologist Anne Tsao is the director of the mesothelioma program and currently conducting a clinical trial involving a promising immunotherapy vaccine for the disease. Thoracic surgeon Dr. David Rice also is known for his innovative research and technique.
Dana Farber/Brigham and Women's Cancer Center
Dr. Raphael Bueno
became the chief of thoracic surgery a year ago, building on the work of thoracic surgeon Dr. David Sugarbaker, who created the most prestigious mesothelioma program in the U.S. Patients often come from across the country to be part of the program that includes thoracic surgeon Dr. Abraham Lebenthal, who also has been lauded for his work with veterans at the nearby VA Boston Healthcare System.
UCLA Medical Center
Within this facility is the equally renowned Pacific Meso Center. Dr. Robert Cameron, who pioneered much of the surgical treatment used for mesothelioma today, is the center's medical adviser. Cameron has been a mesothelioma innovator for more than two decades and the driving force behind the push to improve care for veterans at the West Los Angeles VA Medical Center.
Moffitt Cancer Center
As the director of the Mesothelioma Research and Treatment Center, thoracic surgeon Dr. Jacques Fontaine has helped Moffitt become the leading mesothelioma facility in the South. Moffitt Cancer Center is the third-largest, free-standing cancer center in the U.S. and continues to grow in prestige. The mesothelioma research team includes Drs. Scott Antonia and Tawee Tanvetyanon.
Cleveland Clinic
The Cleveland Clinic is known for its extensive research and successful, multidisciplinary approach to the treatment of mesothelioma. Oncologists Drs. James Stevenson and Nathan Pennell, along with surgeon Dr. Sudish Murthy, have played a key role in developing the mesothelioma program at the clinic.
1 Cited Article Sources