About Illinois
Ranking in U.S. for mesothelioma & asbestosis deaths

7th

Mesothelioma Deaths

1,777

Asbestosis Deaths

156

Total Deaths

1,933
Illinois is also home to 30 locations that received at least 372,776 tons of asbestos-contaminated vermiculite from Libby, Montana. The locations with facilities that processed the asbestos-tainted vermiculite include Chicago, Girard, Peoria, Quincy, Buda and Calumet City.
Asbestos continues to be a concern for Illinois. The Johns-Manville Superfund Site in Waukegan, for example, is a noted asbestos hazard by the U.S. Environmental Protection Agency (EPA). Another source of asbestos in Illinois can be found in old school buildings. With so much asbestos activity in the state, Madison County, Illinois, has become a national hotspot for asbestos litigation.
Occupations and Environmental Areas at Risk
While asbestos products were used in a variety of industries throughout Illinois, those who worked in the state's oil refineries and power plants have the highest risk for developing asbestos-related diseases. Major oil companies such as Amoco, CITGO, Mobil, Shell and Standard operated oil refineries in Illinois and all have been named defendants in asbestos-related lawsuits.
Power generation plants used asbestos-containing products primarily for their insulating capabilities. Power plants in Illinois where asbestos exposure may have occurred include Zion Nuclear Power Station, Powerton Powerhouse, Dresden Generating Station and Quad Cities Station.
Jobsites with Known Asbestos Exposure:
A.E. Staley Manufacturing Co. in Decatur
Baldwin Power Plant
Crawford Generating Station
Dearborn Rubber Corporation
Dresden Generating Station
Emerson Electric Facility
Fisk Generating Station
Freeman Coal Company in Farmsville
Illinois Beach State Park
Illinois Light & Power
Kautt & Bux Manufacturing in Mundelein
LTV Steel
Pneumo Abex
Quad Cities Station
Amoco
Browns Ferry Nuclear Plant
Chicago Nuclear Powerhouse
CITGO
Dixie Square Mall in Harvey
Eureka Company in Bloomington
Grundy Industries, Inc. in Joliet
Illinois Central Railroad Companionship
Kentile Floors, Inc. in Chicago
Pittsburgh Plate Glass in Mt. Zion
Powerton Powerhouse
Quad Cities Station
Shell
Standard
Zion Nuclear Power Station
Captain James A. Lovell Federal Health Care Center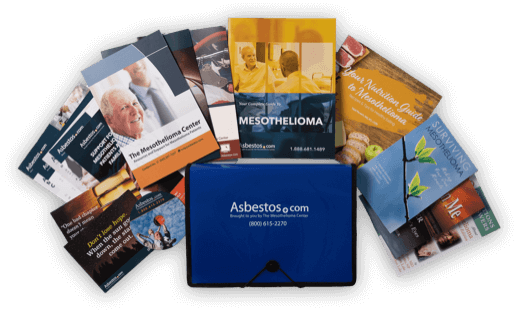 Free Mesothelioma Guide Recommended by Doctors
Get answers to your questions about mesothelioma symptoms, treatment, and more in your free medically reviewed guide.
Get Yours Now
Illinois Beach State Park
While there are several Superfund Sites in Illinois with asbestos concerns, one in particular is the Johns-Manville site in Waukegan, Illinois. This 150-acre disposal area has approximately three million cubic yards of wastewater sludge containing asbestos and other toxins. The site is bordered by Lake Michigan and Illinois Beach State Park. Studies have indicated that airborne asbestos is the greatest potential risk. Johns-Manville ceased operations at the site in 1998. Asbestos hazards are still being addressed.
Asbestos-Containing Superfund Site in Illinois
Between 1974 and the early 1990s, the former W.R. Grace & Company facility in West Chicago processed more than 273,000 tons of asbestos-containing vermiculite shipped from Libby, Montana. Those who worked at the plant were exposed to hazardous levels of asbestos fibers and are at high risk of developing diseases related to asbestos exposure. W.R. Grace stopped operations at the West Chicago plant in 1996. In 2003, the Agency for Toxic Substances & Disease Registry reported tests conducted by the EPA detected trace amounts of Libby asbestos in the soil surrounding the plant.
Treatment Centers near Illinois

Doctors in Illinois
Learn More About Mesothelioma Treatment in Illinois
Asbestos in Illinois Schools
Many of Illinois's schools and administrative buildings were constructed with asbestos. Depending on when the asbestos risk was discovered and how each facility handled the problem, teachers and other employees or students who attended these schools may be at risk for an asbestos-related disease like mesothelioma. As these buildings age, the risk for asbestos exposure increases and old asbestos products present the hazard of releasing fibers into the air.
Anyone who attended the following school locations may be at risk for an asbestos-related disease:
Magnolia, Illinois School – Maple and Monroe Street
Newman, Illinois School – 708 North Broadway
Milton, Illinois School – South Mill Street
Thebes, Illinois School – 7th and Oak Street
Cairo/ Lincoln, Illinois School – 29th Street
A.E. Staley Manufacturing Company in Decatur, Illinois
In 1989, the National Institute for Occupational Safety and Health (NIOSH) received a request from the Allied Industrial Workers of America International Union, Local 837, to evaluate asbestos hazards at A.E. Staley Manufacturing Company's facility. Although the company's medical monitoring program did not detail any concern for asbestos-related diseases, the union was worried about potential weaknesses in their reporting because medical testing outside the company's medical monitoring program suggested otherwise. For instance, several cases of asbestosis were reported and one employee died from pleural mesothelioma. These findings led the union to ask for assistance from NIOSH in evaluating the effectiveness of Staley Manufacturing Company's monitoring program.
Learn About Mesothelioma Treatment Options
Illinois Asbestos Litigation
Madison County, Illinois, is one of the nation's leading jurisdictions for class action lawsuits and asbestos litigation. In the early 2000s, the county took steps to enable its judicial system to process many asbestos cases over a short span of time. One major benefit for mesothelioma patients is a fast-track filing process for the terminally ill. Most claimants with mesothelioma can have their case moved from filing to trial within six months, while it may take years in other jurisdictions. Despite the high volume of cases passing through Madison County, the vast majority of claims are settled out of court before going to trial.
In 2011, an Illinois jury awarded $1.5 million to the wife of Richard Campbell, a former U.S. Steel employee who died of mesothelioma in 2009. Campbell worked at the company's South Works plant in Chicago, where he performed electrical maintenance work and operated a boom truck from 1955 to 1985. His job duties required him to perform tasks that released asbestos from electrical wires and cables, including repairing industrial wire, replacing burnt cables and pulling cables through pipe conduits.
Campbell claimed that cutting and stripping the wires and cables released so much asbestos that he had to use a coal shovel to collect and dispose of the toxic dust at the end of each work day. He and his wife filed a claim against Ericsson, Inc., which in 1980 acquired the company that originally manufactured and sold the asbestos-containing wires and cables used at the U.S. Steel plant in Chicago. Ericsson appealed from the jury's verdict, but the Appellate Court of Illinois affirmed the decision.
Learn How to Hire a Qualified Mesothelioma Lawyer

Get Help Contacting this Cancer Center
11 Cited Article Sources
The sources on all content featured in The Mesothelioma Center at Asbestos.com include medical and scientific studies, peer-reviewed studies and other research documents from reputable organizations.
How did this article help you?
What about this article isn't helpful for you?
Did this article help you?
Thank you for your feedback.
Would you like to speak with a Patient Advocate?
Last Modified June 4, 2020