Peritoneal Specialist
A medical doctor who treats peritoneal mesothelioma, an asbestos-related cancer that develops in the peritoneum, which is the lining that covers the abdominal cavity.
Dr. Gerard Abood
Surgical Oncologist
Table Of Contents
Dr. Gerard Abood specializes in the treatment of peritoneal mesothelioma. Learn about his use of robotic surgery and HIPEC to treat this rare disease.
Get to Know Dr. Gerard Abood
Surgical oncologist Dr. Gerard Abood is part of a multidisciplinary team at Loyola University Medical Center working together to treat peritoneal mesothelioma and other abdominal malignancies.
The team includes medical oncologists, pathologists, radiation oncologists and nurses who meet regularly to discuss each patient and to personalize care.
They treat pancreatic, liver, colorectal, stomach, esophageal, bowel and bile duct cancers, often using minimally invasive techniques that have become a safe and effective option.
Abood also combines cytoreduction with hyperthermic intraperitoneal chemotherapy, known as HIPEC, for advanced-stage cancers. The combination has helped turn peritoneal mesothelioma from an incurable disease into one more manageable.
The combination procedure is used only at select treatment centers such as the Cardinal Bernardin Cancer Center, part of Loyola University Medical Center in Maywood, just outside of Chicago.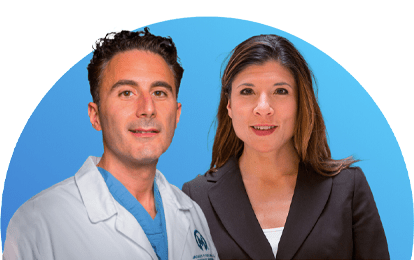 Find a Mesothelioma Specialist
Get specialized treatment from experienced mesothelioma doctors.
Specialties of Dr. Gerard Abood
Cytoreductive surgery
HIPEC
Robotic surgery
Whipple surgery
Liver tumors
Peritoneal mesothelioma
Bile duct disorders
Gastrointestinal diseases
Dr. Gerard Abood's Experience and Medical Education
University of Pittsburgh Medical Center (Fellowship)
Loyola University Medical Center (Residency)
Ohio State University College of Medicine (M.D.)
Awards and Certifications
Board certified in surgery
CMS Meaningful Use Stage 1 Certification
EpicCare Ambulatory EMR, Epic Systems Corporation
Publications of Dr. Gerard Abood
Patel, D.J. et al. (2020, July 30). Adjuvant systemic therapy for small bowel gastrointestinal stromal tumor (GIST): Is there a survival benefit after R0 resection? Surgery.
Eguia, E. et al. (2018, November). What are the predictors that can help identify safe removal of drains following pancreatectomy? The American Journal of Surgery.
Fisichella, P.M. et al. (2013, October 10). Laparoscopic Splenectomy: Perioperative Management, Surgical Technique, and Results. Journal of Gastrointestinal Surgery.