About Michael D. Kluger
Accolades

Peritoneal Mesothelioma

Team Leader

10+ Years of Experience

Hyperthermic Intraperitoneal Chemotherapy

Board Certified in Surgery
Mesothelioma is unique and must be treated that way.
"Mesothelioma is a completely different disease, a whole different ballgame from anything else," Kluger said.
Kluger has taken leadership of the peritoneal mesothelioma program at New York-Presbyterian Hospital/Columbia University Medical Center, which has been treating the disease for more than 20 years, attracting patients from across the country with a sterling reputation.
Recent Study Results Are Impressive
He recently co-authored a study on its treatment of peritoneal mesothelioma that detailed a median overall survival of 6.65 years and a 30 percent, 10-year survival rate, which is well above the norm. The median, recurrence-free survival for their patients was 38.5 months.
The Annals of Surgical Oncology published the report in 2017.
"There is hope for these patient today. People are living a long time now when they are appropriately treated from the get-go," he said. "It's night and day from where it once was."
All patients in the study completed a novel two-stage cytoreduction and hyperthermic intraperitoneal chemotherapy (HIPEC), along with a multicycle adjuvant chemotherapy regimen.
"We're the only ones routinely doing it this way," he said. "I don't want to claim it is any better — we don't have the data to prove that — than what others do, but it's just the way we've been doing it. We've had a lot of success with it."
Dr. Kluger

Assistant Professor of Surgery

There are oncologists out there, who don't see it often enough, still treating it based on what they learned 30 years ago. We have a different strategy here than most places. And we've had excellent outcomes with it."
Known for His Innovative Approach
Kluger has been treating peritoneal mesothelioma since his surgical residency in 2004. He took lead of the program at New York-Presbyterian/Columbia in 2013.
His numerous honors have included the Forde Award in 2015 for his innovative approaches to control peritoneal cancers.
Kluger's focus has continued to be on the operative management of liver cancer, pancreatic cancer, gallbladder disease and metastasis of the peritoneum.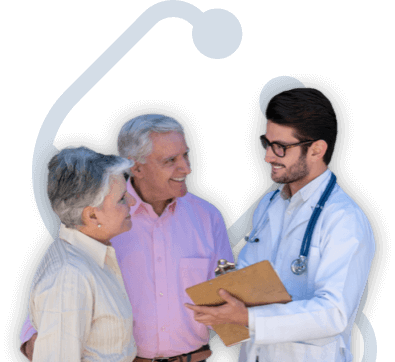 Get the Best Treatment
Get help connecting with Dr. Kluger and find the treatment that's best for you.
Get Help Now
He graduated from the New York University School of Medicine. He received advanced surgical training in hepatobiliary surgery and liver transplantation in France at University Hospital of Henri-Mondor.
As an assistant professor of surgery at Columbia University, Kluger was named 2015 Teacher of the Year by the General Surgery Chief Residents in recognition of excellence in mentoring. He was named New York-Presbyterian Hospital Physician of the Year in 2016.
Learn More About Mesothelioma Treatment in New York
The Multidisciplinary Approach
Kluger and his staff have been lauded for their multi-disciplinary approach to treatment, personalizing each patient's therapy based on a number of factors.
"This is a complex disease that really requires experience, not with a similar disease, but with this one," he said. "We know how to diagnose mesothelioma, how to treat it, and how to follow up with it. Recurrence will happen, and we know how to handle that."
See More Top Mesothelioma Doctors
Disclaimer: Dr. Michael D. Kluger has no professional affiliation with Asbestos.com.

Get Help Contacting this Doctor
Find an Active Mesothelioma Clinical Trial
Find Now
2 Cited Article Sources
The sources on all content featured in The Mesothelioma Center at Asbestos.com include medical and scientific studies, peer-reviewed studies and other research documents from reputable organizations.
How did this article help you?
What about this article isn't helpful for you?
Did this article help you?
Thank you for your feedback.
Would you like to speak with a Patient Advocate?
Last Modified August 20, 2020