Peritoneal Specialist
A medical doctor who treats peritoneal mesothelioma, an asbestos-related cancer that develops in the peritoneum, which is the lining that covers the abdominal cavity.
Dr. Michael D. Kluger
Surgical Oncologist
Table Of Contents
Dr. Michael Kluger is a world-renowned surgical oncologist at the Columbia University Irving Medical Center, recognized for his excellence in treating peritoneal mesothelioma cancer.
Get to Know Dr. Michael D. Kluger
Surgical oncologist Dr. Michael Kluger has taken leadership of the peritoneal mesothelioma program at New York-Presbyterian Hospital/Columbia University Medical Center, which has been treating mesothelioma cancer effectively for more than 20 years.
Its recent study showed a median peritoneal mesothelioma overall survival rate of 6.65 years and a 30% 10-year survival rate, proving just how effective the medical center has been.
All patients in the study completed a novel, two-stage cytoreduction and hyperthermic intraperitoneal chemotherapy regimen, or HIPEC, along with multicycle adjuvant chemotherapy.
Kluger has been treating mesothelioma since his surgical residency in 2004, taking the leadership at Columbia University almost 10 years ago. He also serves as medical director of the surgical oncology unit at New York's Milstein Hospital, which is part of the Columbia University health system.
Much of his focus today is on the operative management of liver cancer, pancreatic cancer, gallbladder diseases and metastasis of the peritoneum. He uses a multidisciplinary, personalized approach to treatment of these complex diseases.
Kruger has expertise in minimally invasive procedures, often utilizing laparoscopy when needed.
Contact Dr. Michael D. Kluger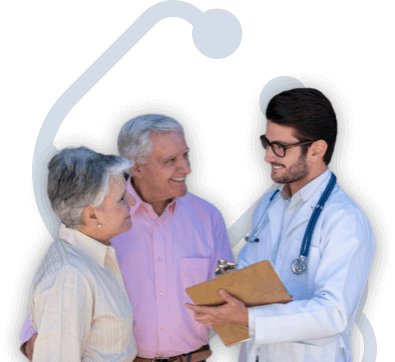 Get the Best Treatment
Get help connecting with Dr. Kluger and find the treatment that's best for you.
Specialties of Dr. Michael D. Kluger
Cytoreductive surgery
Minimally invasive surgery
Hyperthermic intraperitoneal chemotherapy
Peritoneal mesothelioma
Pancreatic cancer
Liver cancer
Gallbladder surgery
Gastrointestinal tumors
Dr. Michael D. Kluger's Experience and Medical Education
New York-Presbyterian Hospital/Columbia University Medical Center
Henri Mondor University Hospital, France (Fellowship)
New York-Presbyterian Hospital/Columbia University Medical Center (Residency)
New York University School of Medicine (M.D.)
Awards and Certifications
American Board of Surgery
Castle Connolly Top Doctors (2018-19)
New York-Presbyterian Hospital Physician of the Year (2016)
Super Doctors Rising Stars (2015-16)
Teaching and Mentor Award, Department of Surgery, Columbia University (2015)
Kenneth A. Forde Research Award (2014)
Presidential Poster of Distinction, American Association for the Study of Liver Diseases
Philippe Foundation Award for Franco-American Scientific Collaboration (2009)
Humanism and Excellence in Teaching Award, Arnold P. Gold Foundation (2007)
Publications of Dr. Michael D. Kluger
Mayeux, S.E. et al. (2020, September 25). Long-term health after pancreatic surgery: the view from 9.5 years. HPB (Oxford).
Leinwand, J.C. et al. (2020, July). Two-Stage Cytoreductive Surgery and Intraperitoneal Chemotherapy for Diffuse Malignant Peritoneal Mesothelioma: Predictors of Overall Survival in an Intention-to-Treat Series. Annals of Surgical Oncology.
Kluger, M.D., Chabot, J.A. & Schrope, B.A. (2019, November). Locally advanced pancreas cancer: Staging and goals of therapy. Surgery.
Kluger, M.D. (2014, February). Laparoscopic liver resection: basic skills for peripheral lesions. Hepatobiliary Surgery and Nutrition.