Mesothelioma in the UK
Fact Checked
Our fact-checking process begins with a thorough review of all sources to ensure they are high quality. Then we cross-check the facts with original medical or scientific reports published by those sources, or we validate the facts with reputable news organizations, medical and scientific experts and other health experts. Each page includes all sources for full transparency.
Medically Reviewed
A medical doctor who specializes in mesothelioma or cancer treatment reviewed the content on this page to ensure it meets current medical standards and accuracy.
This Page was Medically Reviewed By
The United Kingdom possesses one of the highest rates of mesothelioma in the world, largely because the UK government permitted the use of asbestos long after other countries outlawed the mineral's use.
Page Topics
In addition to permitting the use of asbestos, shipbuilders historically are among the people most affected by mesothelioma, and the shipbuilding industry plays a large role in the history of the United Kingdom, especially around the time of World War II.
The cause of the disease is linked to asbestos exposure, and shipbuilding throughout the world featured hundreds of asbestos products used for insulation, including those vessels used in the British Armed Forces. The material was considered ideal for use aboard ships until the 1980s. Asbestos could be found in the engine and boiler rooms, as well as in the walls, floors and ceilings of rooms such as the sleeping quarters and the galley. Shipbuilders and those who served on military vessels could have inhaled airborne asbestos fibers while working on the ships.
However, researchers acknowledge it is possible that the percentage of people contracting mesothelioma in the UK is the same now as it was then, but tracking the disease is now much better.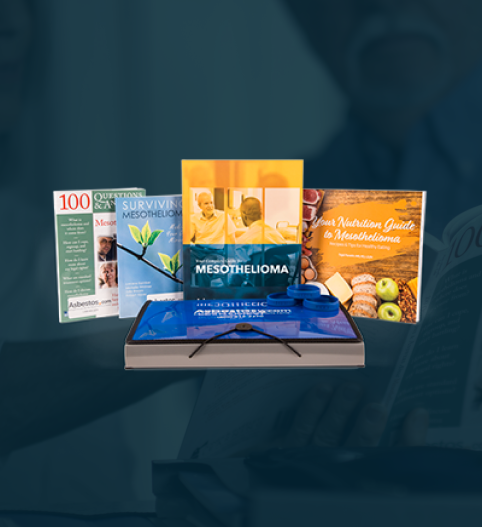 Get a Free Mesothelioma Guide
Receive a 200-page mesothelioma guide overnight. Learn about your diagnosis, top doctors and how to pay for treatment.
As in the majority of countries, most UK residents who die from the disease are older than 65, though some younger individuals have been diagnosed because of secondhand exposure and indirect contact with asbestos materials. Men comprise about 80 percent of people who receive a mesothelioma diagnosis in the UK, which also fits the worldwide profile for the cancer.
However, the annual number of deaths among women have increased more rapidly than the increase among men over the last 10 years. Figures for women rose 68 percent in the last decade, compared to 35 percent for men. Women are often exposed to asbestos indirectly by living in areas near asbestos factories or coming into contact with people who worked with asbestos.
Who Is at Risk in the UK?
People in the UK who worked in the shipbuilding industry prior to the 1980s and who served aboard a ship containing asbestos are at high risk for asbestos exposure and mesothelioma. Ships are notoriously loaded with asbestos insulation and asbestos parts.
When ships are retro-fitted, maintained or repaired, there is a risk of asbestos fibers becoming airborne. These fibers are what lay the groundwork for an asbestos-related disease.
UK military veterans have a disproportionately high rate of mesothelioma compared to the general population, possibly as a result of asbestos exposure during their service. A 2021 article in the European Journal of Oncology Nursing suggested that more veterans needed help navigating health and military systems for mesothelioma support and resources.
Construction workers in the UK are another high-risk group, primarily because asbestos was so prevalent for so long in the country's older buildings and residences. Structures erected or renovated prior to 2000 are likely to contain asbestos. By comparison, buildings constructed after the 1980s in the United States are presumed to have only a minimal amount of asbestos, if any at all.
Other occupations at high risk for asbestos exposure include HVAC engineers, plasterers, roofing contractors, demolition crews, painters, pipe fitters, maintenance workers and teachers.
Other occupations facing a high risk of exposure include:
Carpenters
Joiners
Plumbers
Boilermakers
Electricians
In 2017, a total of 2,526 UK residents died from mesothelioma, and from 2015 to 2017 — the last year in which figures are available — the UK's mesothelioma rates rose to 68.2 per million for men and 12.9 per million for women.
Mesothelioma by Location in the UK
The UK's Health and Safety Executive (HSE) shows there has been a general increase in the number of deaths from mesothelioma in most of the country's regions. The only regions that saw a slight decrease for males were Scotland, North East, South East and West Midlands. An upward trend for women is found in all regions.
The 20 most affected sites in the UK are:
Barking and Dagenham
Barrow-In-Furness
Crewe and Nantwich
Eastleigh
Glasgow City
Gosport
Hartlepool
Havant
Inverclyde
Medway
Newcastle-Upon-Tyne
Newham
North Tyneside
Plymouth
Portsmouth
Renfrewshire
South Tyneside
Southampton
Sunderland
West Dunbartonshire
Asbestos was also widely used in factories, chemical plants, power plants, refineries, commercial buildings and homes and schools in the UK. Little thought was given to the potential dangers of the mineral, even though scientific findings from as early as the 1920s and 1930s suggested the material was causing serious respiratory illnesses in individuals exposed to airborne asbestos fibers.
In the 1970s, it became apparent that cases of mesothelioma and other asbestos-related diseases were on the rise in England, Scotland, Wales and Northern Ireland. Legislators recognized it was necessary to take action to control and possibly ban the use of this toxic material, and hospitals realized they needed to account for people who required specialized treatment for this rare cancer.
Mesothelioma Treatment Centers in the UK
Not every hospital in the UK has mesothelioma specialists on staff. The Royal Marsden Hospital, with locations in London and Surrey, offers mesothelioma treatment, and it is one of the best cancer hospitals in the UK. The Royal is also the oldest dedicated cancer hospital in the world. It accommodates more than 500 new patients a year in its lung unit and employs a multidisciplinary team of experts. The hospital has the latest treatment options and also conducts mesothelioma clinical trials.
For example, a clinical trial at Royal Marsden has explored the benefits of the immunotherapy drug tremelimumab. The drug is an antibody that stimulates the immune system in ways that help it attack the cancer. The early results are promising, with more than half of patients experiencing disease control for at least 10 months.
Get Mesothelioma Treatment in the United States:
If you or someone you love lives in the United Kingdom and is diagnosed with mesothelioma, a no-cost treatment program is available in the United States.
Email us to learn more
.
Another trial being conducted at numerous UK hospitals and cancer centers is studying the value of prophylactic radiation of surgery scars to see if it prevents or delays recurrence. Radiation therapy is applied directly to surgery scars — a common site where tumors spread after surgery.
Other treatment centers in the UK include:
The Christie Hospital (Manchester)
Glenfield Hospital (Leicester)
Guy's Hospital (London)
The London Chest Hospital (London)
St. Bartholomew's Hospital (London)
London Lung Cancer Centre- London Bridge Hospital (London)
Papworth Hospital (Cambridge)
Mesothelioma Lawsuits and Compensation in the UK
The dangers associated with the inhalation of asbestos fibers have been known for many years, but legislation to regulate the use of the toxic substance did not exist until the late 20th century. Many company owners and executives were aware asbestos was making their employees sick, yet owners were content to keep the hazards quiet and downplay the risks associated with asbestos exposure.
Because of increasing mesothelioma cases in the second half of the 20th century, the UK government began to acknowledge the connection between asbestos exposure and asbestos-related diseases of the lungs. Legislation is now in place to protect those who were sickened by asbestos, as well as those who might still encounter the material, which remains in buildings throughout England, Scotland and Wales.
In October 2007, the House of Lords unanimously decided that compensation would not be awarded to individuals who had developed pleural plaques as a result of asbestos exposure in the course of their employment. Pleural plaques were determined to be only a marker of exposure, not a disease in itself, despite the fact that pleural plaques are considered a pre-cancerous condition. Thousands of affected individuals were denied compensation as a result. Prior to 2007, individuals could claim compensation for pleural plaques caused by an employer's negligence.
In 2008, a nine-week hearing was held in the United Kingdom to settle the argument as to when an insurers' liability is triggered in cases involving insured persons with mesothelioma. Determining who is liable in cases involving asbestos exposure and mesothelioma is difficult, as the disease can take 20 to 50 years to develop, and most mesothelioma victims worked for one or more companies that used asbestos from the 1950s through the 1980s. A mesothelioma diagnosis is typically not given until many years after exposure has occurred, which can mean that insurance coverage has changed.
The use of terms such as "developed," "caused," "contracted" and "sustained" in relation to asbestos exposure and mesothelioma has created many legal complications in the UK. Insurance companies have argued the so-called "trigger" for the policy was not the exposure to the asbestos fibers, but rather the development of the disease and asbestos-related lung tumors.
Companies Covered Up the Dangers of Asbestos
Court documents provide irrefutable proof the asbestos industry kept workers and the public in the dark about the hazards of asbestos.
Read More Now
Asbestos-Related Regulations in the UK
Asbestos prohibition laws in the United Kingdom were first introduced in the mid-1980s. In 1985, the UK banned the import and use of blue (crocidolite) and brown (amosite) asbestos. This rule was replaced in 1992 with a law that also banned some uses of white (chrysotile) asbestos, traditionally considered less lethal than the other forms of the mineral.
In 1999, the UK government banned the use and import of chrysotile asbestos.
Other asbestos-related laws passed during the 1990s stipulated that work on any asbestos insulation products (removal, etc.) may only be carried out by a licensed asbestos professional. Asbestos-at-work regulations have set maximum exposure limits and require that all asbestos be identified and managed properly. Regulations also require that employees at risk for asbestos exposure be trained in asbestos safety precautions.
The UK's Control of Asbestos Regulations Act combined the above legislation into one single law that prohibits the use, supply and importation of all asbestos. This law prevents new uses of the mineral but allows existing asbestos to remain intact if it is in good condition and undisturbed. The 2006 act also set maximum exposure limits and demanded that anyone who was at risk of encountering asbestos on the job is trained in the proper handling of the material.
The following asbestos products and work activities relating to asbestos were outlawed in the UK by the Control of Asbestos Regulations Act, unless the products were manufactured prior to November 1999:
Spraying of asbestos materials as a surface coating
Use of low-density insulating or soundproofing materials made from asbestos
Importation of asbestos-containing products
Use of asbestos cement
Use of boards, panels or tiles covered in asbestos paint or plasters
The Control of Asbestos Regulations 2012 Act updated previous regulations to comply with the European Commission's opinion that the UK had yet to completely implement the European Union Directive on asbestos exposure. This measure didn't change prior regulations, but it rather added more requirements to improve safety measures of non-licensed asbestos work. Such measures included reporting non-licensed asbestos work to the relevant enforcing authority, keeping written records of the work and having workers under medical surveillance.
Asbestos Products in the UK
A few dozen producers of asbestos products may be responsible for the exposure of thousands of individuals to asbestos fibers. These companies employed tens of thousands of individuals who might have been exposed to the material on the job.
Companies such as Turner & Newall — based in Manchester — produced asbestos cloth, asbestos cement sheets and a variety of other products that had a negative effect on the health of workers. Johns Manville was yet another manufacturer that made myriad asbestos building products.
As a result of the presence of companies such as Turner & Newall and Johns Manville, many buildings in the UK were constructed using asbestos insulation, cement, shingles, siding, wallboard and tiles. Many structures are still contaminated with asbestos and continue to present a danger for individuals performing renovations or demolition on these older structures.
In addition, several thousand household and automotive products used by UK residents often contained asbestos.
These products may have included:
Ovens
Hair dryers
Irons and ironing board covers
Toasters
Stove-top pads
Brake pads and linings
Clutch facings
Controlling Asbestos at Work
The Asbestos Regulations of 1969 were the first UK laws designed to help control asbestos exposure in the workplace, but statutory control procedures were not introduced until nearly 20 years later when the Control of Asbestos at Work Regulations (1987) was put into effect.
In 1993, those laws were again amended to make it mandatory to substitute other suitable, safer products for asbestos wherever possible. In 2002, the bill was amended yet again to require that all workplaces identify any existing asbestos or asbestos-containing materials and manage the asbestos to ensure the safety of workers.
Pleural Plaques and Scottish Law
In 2009, Scotland passed the Damages Act to ensure the House of Lords ruling from October 2007 would not affect cases in Scotland. The Damages Act allows compensation for individuals who have developed pleural plaques as a result of asbestos exposure. Insurers tried appealing the 2009 legislation, noting that the plaques do not necessarily lead to poor health but lost their appeal in April 2011.
The Association of British Insurers plans to take their appeal to the Supreme Court. For now, however, people with pleural plaques in Scotland continue to be compensated for their condition.
Asbestos Licensing Laws
In 1983, the HSE passed legislation which stated that all contractors working with asbestos insulation or coating had to be licensed through the HSE. Asbestos insulation board was added to the list of license-required materials in 1998.
Under the 2006 Control of Asbestos Regulations, nearly all work involving asbestos insulation products must be performed by a licensed professional. The law also states that work must be performed in accordance with the approved code of practice, and any plans for the removal of asbestos must be submitted to the HSE at least two weeks prior to the beginning of work.
Royal Society for the Prevention of Accidents
The mission and vision of the Royal Society for the Prevention of Accidents (RoSPA) is to save lives, reduce injuries and lead the way on accident prevention. The organization, which started in 1916, has spearheaded pedestrian safety, analyzing accident causes, home safety guidelines and occupational health risk campaigns, including raising awareness of asbestos-related illnesses and how to prevent them.
The charity provides an asbestos training course that includes an explanation of the Control of Asbestos at Work Regulations 2012, as well as how to manage asbestos risks and understand the dangers of asbestos exposure.
RoSPA's National Occupational Safety & Health Committee is a voluntary association of people drawn from organizations representing a broad cross-section of occupational safety and health interests. It is an advisory committee to the RoSPA and helps identify the ways and means of improving occupational safety and health, while also shaping RoSPA policy and key issues. It also covers several topics, including asbestos and work-related cancer, as part of its Occupational Health Risks Campaigns.
---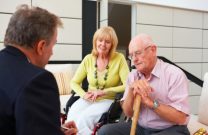 Get the Compensation You Deserve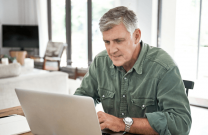 Mesothelioma Case Value Webinar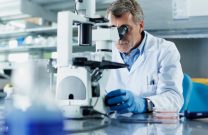 Immunotherapy & Mesothelioma Clinical Trials
---
Tell us what you think
Did this article help you?
How did this article help you?
What about this article isn't helpful for you?
Did this article help you?
Thank you for your feedback. Would you like to speak with a Patient Advocate?
---