Cyclophosphamide
Fact Checked
Our fact-checking process begins with a thorough review of all sources to ensure they are high quality. Then we cross-check the facts with original medical or scientific reports published by those sources, or we validate the facts with reputable news organizations, medical and scientific experts and other health experts. Each page includes all sources for full transparency.
Medically Reviewed
A medical doctor who specializes in mesothelioma or cancer treatment reviewed the content on this page to ensure it meets current medical standards and accuracy.
This Page was Medically Reviewed By
Cyclophosphamide is a decades-old chemotherapy agent tried and tested for other cancers such as breast cancer, ovarian cancer and leukemia. For mesothelioma, however, it remains in the testing phases.
Page Topics
Researchers have already proven the safety and efficacy of cyclophosphamide in other diseases. The U.S. Food and Drug Administration (FDA) approved it for use in a number of cancers and diseases, including breast cancer and leukemia. Doctors have seen mixed results in clinical trials but remain hopeful that the drug can be implemented successfully in mesothelioma treatment regimens.
Now, researchers are studying its effects in combination with other chemotherapy drugs and in combination with immunotherapy on mesothelioma patients.
How Is It Used?
Unlike traditional chemotherapy drugs that must be administered intravenously, cyclophosphamide may also be administered in tablet form, once or twice daily. Mesothelioma patients in clinical trials usually receive the drug in the traditional intravenous manner, typically once every two weeks.
Cyclophosphamide is an alkylating agent, which means it is designed to inhibit tumor growth by interfering with the DNA of cancer cells. It can bind with DNA in mesothelioma cells. Once it does so, it prevents cell division and prompts the death of cancer cells.
In clinical trials, it is being studied in combination with other chemotherapy drugs or immunotherapy agents such as SS1P and certain vaccines.
Cyclophosphamide Information
| | |
| --- | --- |
| Name | Cytoxan |
| Related Drug | Ifosfamide |
| Manufacturer | Bristol-Myers Squibb |
| Dosage | 40-50 mg/kg over 2-5 days |
| Administration Route | Intravenous or oral |
| Active Ingredient | Cyclophosphamide |
| Drug Class | Antineoplastic alkylating agent |
| Medical Code | J9097, J8530 |
| Alternate Names | Lyophilized Cytoxan, Endoxan, Cytophosphane, Neosar, Procytox, Revimmune, Cycloblastin |
| Interacting Drug | Grapefruit, grapefruit juice, alcohol, live vaccines, carbamazepine, idarubicin, natalizumab, entanercept, palifermin, phenobarbital |
| Medical Studies | Tumor-Infiltrating Lymphocytes and Low-Dose Interleukin-2 Therapy Following Cyclophosphamide and Fludarabine in Patients with Pleural Mesothelioma |
| FDA Warning | Immune suppression, bone marrow toxicity, myelosuppression, kidney and urinary toxicity, heart toxicity, pulmonary toxicity, liver disease, secondary cancer, fetal toxicity, reproductive harm |
What Are the Side Effects?
Cyclophosphamide comes with the general side effects of chemotherapy such as fatigue, weight loss, nausea and hair loss. It may cause additional side effects of abdominal pain, chest pain or shortness of breath, which usually are not severe.
However, doctors have noted one major potential side effect: an increased risk of other types of cancer. Long-term use and high doses create the greatest risk. Bladder cancer is the most common resulting cancer, which may develop years after use. Acute leukemia is also associated with the use of cyclophosphamide.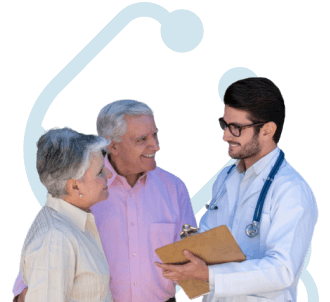 Connect with a Top Mesothelioma Doctor
We've helped thousands of people affected by mesothelioma find the best treatments.
Study Results
Researchers have had mixed results when testing cyclophosphamide in mesothelioma patients.
One study had positive results when patients underwent radiation therapy followed by a chemotherapy regimen of cyclophosphamide and doxorubicin. Adding the chemotherapy regimen caused tumors to decrease in size by about 25%. Overall, patients who received radiation therapy and chemotherapy survived a median of 13 months, as compared with only six months in patients who received radiotherapy alone. However, these results may be slightly skewed since chemotherapy was only given to those patients who were 70 or younger and who responded well to initial radiation therapy.
A study from 2010 combined cyclophosphamide with doxorubicin and platinum-based chemotherapy. Success was measured by progression-free survival, which is the amount of time that passes after treatment until the cancer spreads. In the three patients receiving this chemotherapy combination, median progression-free survival was only 1.5 months. This is significantly shorter than the median 12.3 months achieved by a regimen of pemetrexed and platinum-based chemotherapy.
A 2017 study combined cyclophosphamide with an immunotherapy approach known as T-cell therapy in six pleural mesothelioma patients. Of the four patients who were evaluable at publication, one showed tumor shrinkage, another's tumor stopped growing and the other two did not respond (their cancer progressed). Researchers may continue to study it in future trials.
Doctors see promise in cyclophosphamide for the treatment of mesothelioma, and clinical trials continue to test the drug on mesothelioma patients. Ongoing studies are testing the chemotherapy agent in conjunction with immunotherapy or other chemotherapy drugs for use in treating mesothelioma patients.
---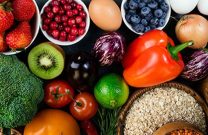 Get Free Recipes for Mesothelioma Patients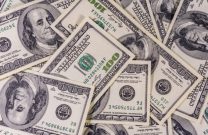 Access More than $32 Billion in Trust Funds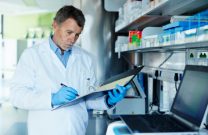 Find Active Mesothelioma Clinical Trials
---
Tell us what you think
Did this article help you?
How did this article help you?
What about this article isn't helpful for you?
Did this article help you?
Thank you for your feedback. Would you like to speak with a Patient Advocate?
---