The University of Pittsburgh School of Medicine founded the National Mesothelioma Virtual Bank in 2006 with a grant from the Centers for Disease Control (CDC) and help from the National Institute for Occupational Safety and Health (NIOSH). Since then, the bank has added more than 1,400 annotated cases to its database, and its inventory has grown to more than 1,700 biospecimens.
The NMVB's goal is to support research that will benefit mesothelioma patients and treatment specialists by expediting the discovery of new preventative measures, helping uncover therapeutic interventions and moving science closer to a cure for mesothelioma. It does this by linking data associated with specimens collected and stored at five different institutions.
Academic Health Centers Partnered with the National Mesothelioma Virtual Bank
The founders of the virtual tissue bank understood that advances in both clinical and translational research depend on the ability of all researchers to access high-quality samples with meaningful and well-characterized, annotated data. Before the NMVB became a reality, Pittsburgh's Biomedical Informatics Department already had considerable experience and expertise as a valuable resource for research in prostate, colorectal and pancreatic cancers.
The NMVB's funding was renewed in 2011 and again in 2016, which has allowed it to plan for the long-term future.
Dr. Mike Becich,

Director of the Biomedical Informatics Department at the Pittsburgh School of Medicine

Our goal is to provide the most comprehensive resource we can to go after this dreaded disease. We're proud to share the work. We want to be a national model and a tissue-banking leader."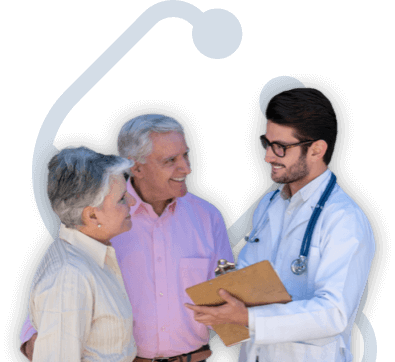 Find a Mesothelioma Cancer Center
Top mesothelioma cancer centers have cutting-edge technology and multidisciplinary teams with experience treating this rare disease.
Get Help Now
How the Mesothelioma Tissue Bank Works
Researchers can look at the virtual bank's database online to see what is available and determine if it has the specimens needed for a particular research study. The inventory is organized by specimen availability, demographics, staging and vital status.
The National Mesothelioma Virtual Bank's biospecimens include:
Paraffin-embedded tissue
Fresh frozen tissue
Tissue microarrays (TMAs)
Blood samples
Genomic DNA
There is a set of 132 common data elements to maintain consistency between samples regardless of where they are stored or where they were originally obtained. Search fields include histopathologic grade and type, stage of disease, availability of normal tissue, treatment received and metastasis and recurrence information.
The NMVB's hope is to appeal to researchers at every level and from every discipline — from the high-powered scientist to the graduate student doing his thesis paper — based on the belief that the next great breakthrough could come from anywhere.
Nancy Whelan,

Project manager of the virtual bank

We provide enough information for investigators to peruse the field so their imaginations take over. Our hope is that students, scientists, PhD candidates can all look at the information, and say 'I wonder….' What we have could become a springboard. We're looking for the next 'Ah-Ha!' moment."
The bank's resources are available to academic researchers and commercial organizations conducting evaluations of prognostic or diagnostic studies. To request access to biospecimens and associated datasets, a research team must submit a letter of intent to the NVMB research evaluation panel.
Access More than $32 BIllion in Trust Funds
Learn How
2 Cited Article Sources
The sources on all content featured in The Mesothelioma Center at Asbestos.com include medical and scientific studies, peer-reviewed studies and other research documents from reputable organizations.
How did this article help you?
What about this article isn't helpful for you?
Did this article help you?
Thank you for your feedback.
Would you like to speak with a Patient Advocate?
Last Modified June 24, 2020