Research & Clinical Trials
New Study Shows Improved Peritoneal Mesothelioma Survival
Fact Checked
Our fact-checking process begins with a thorough review of all sources to ensure they are high quality. Then we cross-check the facts with original medical or scientific reports published by those sources, or we validate the facts with reputable news organizations, medical and scientific experts and other health experts. Each page includes all sources for full transparency.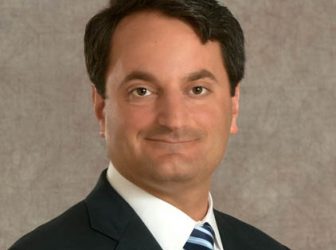 Patients with malignant peritoneal mesothelioma who completed a novel, two-stage cytoreduction and intraperitoneal chemotherapy regimen had a median overall survival of 6.65 years.
Almost 30 percent of those patients had a survival estimate of more than 10 years after the second stage of treatment, according to a study published recently in the Annals of Surgical Oncology.
The study involved 113 patients from New York-Presbyterian Hospital/Columbia University Medical Center. Researchers demonstrated the therapeutic advances concerning this once unbeatable cancer.
While progress has been slow in improving current pleural mesothelioma treatments, research has shown more significant advances in novel therapies for the peritoneal type of the cancer.
"There is hope out there for these [peritoneal] patients today," Dr. Michael Kluger, assistant professor of surgery and leader of the mesothelioma program at Columbia's medical center, told Asbestos.com. "People are living a long time now when they are appropriately treated from the get-go. It is night and day from where it once was."
Second Surgery Is Helpful
The study objective was to determine the time and predictors of mesothelioma tumor recurrence in optimally treated patients.
The median, recurrence-free survival was 38.5 months, and 80 percent of the patients with recurrence received some form of iterative treatment.
"Even when there is recurrence, there is opportunity for retreatment of this disease," Kluger stressed. "A lot of places will give you one shot, and if it doesn't work, you're done because that's what they do with a lot of other surface malignancies. Mesothelioma, though, is very different. It's why you need experience in treating it. We know how to treat this disease. We do things a little differently here."
The institutional protocol in the study started with a cytoreduction and hyperthermic intraperitoneal chemotherapy (HIPEC), followed by a multicycle adjuvant chemotherapy regimen.
After recovery from surgery and completion of the chemotherapy treatment (median time of 5.4 months), an exploratory laparotomy — a procedure involving access to the abdominal cavity through an incision in the abdominal wall — was performed on all patients.
If any tumor growth was found, a second cytoreduction was performed with HIPEC. If no disease was present, patients received only a second HIPEC procedure, and peritoneal ports were removed.
In the study, 46 percent of the patients had no evidence of disease during the second surgical procedure. The other 54 percent underwent more surgery to remove it.
All 113 patients who completed the protocol were screened for recurrence every six months with a CT scan of the abdomen, chest and pelvis.
Researchers found there was no significant difference in recurrence-free survival between the group that had the second cytoreduction and the group that did not need it.
"That was surprising to us. That both did as well in terms of overall survival," Kluger said. "My expectation was that patients who still had disease left after the first operation would do worse. But that wasn't the case. What that demonstrated was that there is benefit from the surgery and HIPEC, even if there is a little disease left over. There is benefit to a second surgery."
Longer Survival Becoming Norm
Previous studies also have shown dramatic improvement in survival rates with novel therapies for peritoneal mesothelioma.
Peritoneal mesothelioma specialist Dr. Paul Sugarbaker at the Washington Cancer Institute authored a recent study that detailed the use of his normothermic intraperitoneal chemotherapy (NIPEC) following HIPEC. It contributed to a 75 percent five-year survival rate.
NIPEC, which is used often with ovarian cancer, involves implanting an intraperitoneal port so that chemotherapy can be repeated every three to six weeks after surgery.
Researchers at the Wake Forest School of Medicine in North Carolina and City of Hope Cancer Center in Los Angeles published another study in June explaining the advantages of follow-up surgery for peritoneal mesothelioma patients. They detailed a median overall survival of more than four years.
Importance of Long-Term Monitoring
The latest study also shows most patients with untreated peritoneal mesothelioma survive less than one year.
Kluger believes that long-term surveillance should be emphasized with peritoneal mesothelioma because of the slow growth that often occurs.
Although many cancers are deemed cured if there is no recurrence after five years, almost the opposite is true with peritoneal mesothelioma.
An estimated 50 percent of the study's patients with no disease showing during the second surgical procedure showed recurrence by the five-year mark.
"Another thing you can take from this study is that you can't stop with surveillance. People are still recurring after 10 years," Kluger said. "It's not good if it comes back, but it can still be treated to keep that long life going."
Connect with a Mesothelioma Doctor
Find a Top Specialist Near You