Asbestos in Arkansas
Fact Checked
Our fact-checking process begins with a thorough review of all sources to ensure they are high quality. Then we cross-check the facts with original medical or scientific reports published by those sources, or we validate the facts with reputable news organizations, medical and scientific experts and other health experts. Each page includes all sources for full transparency.
Medically Reviewed
A medical doctor who specializes in mesothelioma or cancer treatment reviewed the content on this page to ensure it meets current medical standards and accuracy.
This Page was Medically Reviewed By
The risk of asbestos exposure for residents of Arkansas extends across the state. Arkansas has certain areas that place people at increased risk for exposure, specifically areas where the mineral was imported, where mining occurred and where improper demolitions took place.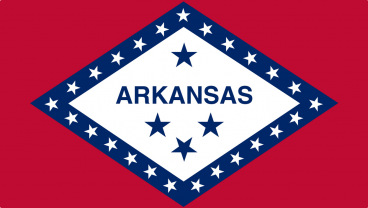 Page Topics
Quick Facts
About Arkansas
Arkansas has no Superfund sites in which asbestos is listed as an official contaminant, but the toxic mineral can still be found in areas that pose a risk to residents. Arkansas was one of many states that received tainted vermiculite from Libby, Montana. The vast majority of this vermiculite went to North Little Rock. The remaining shipments went to other Arkansas cities like Nashville, Hope, Pine Bluff and Little Rock.
Occupations at Risk
Occupational hazards exist in multiple fields, sectors and workplaces in Arkansas. Much of the danger is dependent on the daily functions of the occupation of an employee. Certain occupations provide more extreme hazards, like asbestos exposure, which can end up being fatal.
The following list includes occupations that are at increased risk of being exposed to the toxic material:
Power plant workers
Insulators
Chemical plant workers
Park Staff
Teachers
Treatment Centers near Arkansas
4018 W. Capitol Ave. Little Rock, AR 72205
Doctors in Hospital: 2
1588 Union Ave., Memphis, TN 38104
Doctors in Hospital: 1
1 Barnes Jewish Hospital Plaza St Louis, MO 63110
Doctors in Hospital: 5
250 25th Avenue North, Nashville, Tennessee 37203
Doctors in Hospital: 4
1824 6th Ave S. Birmingham, AL 35233
Doctors in Hospital: 5
3500 Gaston Ave. Dallas, TX 75246-2017
Doctors in Hospital: 1
Doctors in Arkansas
Jobsites with Known Exposure
Although Arkansas is not generally associated with widespread asbestos exposure, the state does contain certain job sites where the toxic material was present. Employees and visitors of these locations should take caution and consider seeking medical attention if exposure occurred.
Jobsites known for asbestos exposure in Arkansas include:
North Little Rock Parks
Stuggart School District
Arkansas Electric Cooperative Corporation
Fort Chaffee
Buildings in and near Fort Chaffee, Arkansas, were identified as containing asbestos and were demolished. According to a 2011 review by the U.S. Environmental Protection Agency (EPA), asbestos was known to be contained within the buildings that were destroyed. But through a series of improper decisions, the EPA allowed the Fort Chaffee building to be demolished using a new and unproven control method that had not been properly tested and approved by the agency.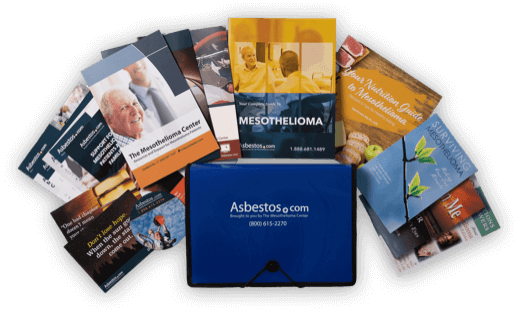 Free Mesothelioma Guide
Our latest guide for patients and loved ones is shipped overnight and includes treatment information, legal resources, mesothelioma books and support wristbands.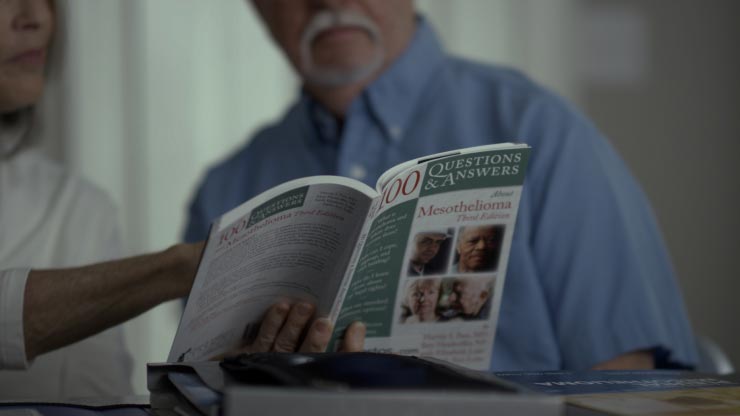 North Little Rock
In December of 2011, officials from the EPA met with residents of the North Little Rock community to discuss possible exposures that occurred at a former vermiculite processing facility. EPA officials confirmed that contamination was present on the site and that further testing would be required to confirm more details. The vermiculite plant that previously existed in North Little Rock may have contained asbestos from Montana's Libby Mine, which was considered much more toxic than other types of asbestos.
Litigation
Arkansas, like most other states with known cases of exposure and subsequent development of cancers, has seen its share of asbestos lawsuits. Lawsuits dating back decades targeted manufacturers, employers and other negligent parties. These claims caused many companies to file for bankruptcy and settle claims through trusts.
According to online legal resource Justia, nearly 50 asbestos lawsuits have been filed in Arkansas since the late 1980s. Some cases are class action lawsuits filed by a group of people injured by asbestos, and many name multiple defendants.
Nationally, some plaintiffs were awarded hundreds of millions of dollars in verdicts. Others received more modest amounts through settlements or jury verdicts. Specific settlement amounts or jury verdicts of Arkansas lawsuits are often held private and are therefore not known. Because of more recent incidences of exposures in Arkansas through imported asbestos and water contamination, it is likely that more lawsuits will follow.
---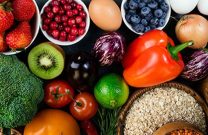 Get Free Recipes for Mesothelioma Patients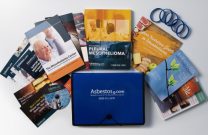 Read the Top Mesothelioma Guide for Free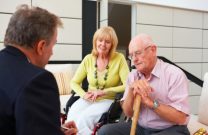 Get the Compensation You Deserve
---
Tell us what you think
Did this article help you?
How did this article help you?
What about this article isn't helpful for you?
Did this article help you?
Thank you for your feedback. Would you like to speak with a Patient Advocate?
---