Asbestos was among the contaminants at 32 Army installations before they were closed or realigned during the late 1990s. Unfortunately, that was typical because the U.S. armed forces used large amounts of asbestos throughout much of the 20th century. Consequently, Army veterans were exposed to asbestos — the primary cause of mesothelioma.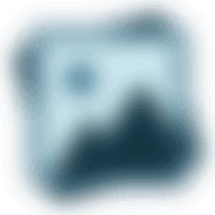 Although the use of asbestos in new construction ceased in the late '70s, the toxic fibers remained present at installations decades later, threatening a new batch of soldiers for many years. And because symptoms of asbestos-related disease often do not appear until 10 to 50 years after exposure, many veterans still are concerned about the potential for developing a serious condition like mesothelioma later in life.
Army veterans should take note of the symptoms to watch out for and learn more about possible exposure in an effort to understand their personal risk. They can also reach out to The Mesothelioma Center and receive free assistance with filing a VA claim.
In 2017, a team led by mesothelioma expert Dr. Raphael Bueno received a three-year grant from the Department of Defense. The team is studying the DNA of tumors caused by active-duty asbestos exposure so they can develop new targeted treatments for veterans with mesothelioma.
How Army Vets Were Exposed
Health Hazards
Health hazards were emerging before World War II, but asbestos still became a valuable resource for all branches of military service because of its usefulness and affordability. Asbestos, a naturally occurring mineral, is inexpensive and heat resistant. It proved a durable fire-retardant for a wide variety of construction materials. It was a perfect fit for use in the military.
Asbestos Use in the Army
Asbestos was used throughout buildings where soldiers slept, worked and ate. It also was incorporated in the insulation, cement foundation, caulking, flooring, roofing and throughout the plumbing system. Vehicles contained asbestos in the gaskets, clutch plates and brake pads.
Plumbing system
Insulation & Cement foundation
Caulking, flooring and roofing
Gaskets, clutch plates and brake pads
Although asbestos use was most prevalent in the U.S. Navy, the Army used the toxic material in its bases and vehicles, too. In 1998, the Army adopted the Installation Asbestos Management Program to help protect its service members from asbestos health risks.
The program requires all Army facilities and activities to comply with local, state and federal laws on asbestos. It instructs personnel to minimize the release of asbestos fibers to the utmost extent possible and to always use asbestos alternatives when available. There are many more requirements for asbestos management, such as taking an inventory of all asbestos risks and creating a detailed asbestos management plan for each facility.
Duties Exposed to Asbestos
The U.S. Department of Veterans Affairs lists a variety of duties performed by servicemen that would have exposed them to asbestos. Among the duties included:
Pipefitting
Mining
Milling
Shipyard work
Insulation work
Demolition of old buildings
Carpentry and construction
Manufacture and servicing of friction products such as clutch facings and brake linings
Manufacture and installation of products such as roofing and flooring materials, asbestos cement sheets, pipe products and military equipment.
Recent Exposure
Soldiers recently serving in Iraq also were exposed. Iraq and other countries in the Middle East have been importing large amounts asbestos in recent years for construction. There are worries now that buildings containing asbestos release the toxic mineral when demolished that could be spread for miles by the strong winds that are prevalent in the desert.
Although it's difficult for the federal government to be held responsible for asbestos exposure and the illnesses it has caused, veterans do have the option of recovering health care costs from the manufacturers of the products that were supplied to the military. It's the same option used by those exposed in the private sector. Consulting with an experienced attorney who has handled asbestos claims for other members of the military can provide you with the guidance that may help secure veterans benefits.
Last Modified March 1, 2019
5 Cited Article Sources
How did this article help you?
What about this article isn't helpful for you?
Did this article help you?
Thank you for your feedback.
Would you like to speak with a Patient Advocate?