Immunotherapy
The Future of Mesothelioma Treatment?
On This Page
Walter Merth and his family were disheartened by how quickly his pleural mesothelioma returned, just two months after a lung-sparing pleurectomy and decortication procedure.
"He had just had an unbelievably difficult surgery, and when it came back so soon, we were shocked to say the least," Walter's son, David Merth, told Asbestos.com. "As soon as it came back, we wanted to know what is the next possible thing that we can do."
Walter started using the immunotherapy drug Keytruda (pembrolizumab) through the Merck Access Program in March 2016. Two months later, his tumors shrank by 53 percent.
His November 2016 CT scan revealed no signs of cancer. He still takes Keytruda every 21 days and remains cancer-free more than two years after beginning the experimental treatment.
"Keytruda seems to be the silver bullet," said Walter, who was diagnosed in April 2015. "My hope is that I can continue taking it, and if it's keeping the mesothelioma under wraps and under control, I think that's the best-case scenario."
Many other cancer patients are choosing the same weapon — immunotherapy — in their fight against mesothelioma. Ongoing clinical trials show new drugs are jump-starting patients' immune systems and shrinking their tumors.
Oncologists and researchers are hopeful the promising results could lead to U.S. Food and Drug Administration (FDA) approval of immunotherapy as a first-line treatment for mesothelioma.
But there is still a lot of work to be done and challenges to overcome.
For all of its benefits, immunotherapy for mesothelioma has its drawbacks. The emerging treatment doesn't work for every patient. And when it does, the effect can be short-lived.
A revved up immune system may attack healthy cells and organs, causing rare and dangerous side effects.
Access to immunotherapy drugs also is an issue. Highly selective and competitive clinical trials keep many mesothelioma patients from possible life-saving treatment, and not every patient can obtain immunotherapy through compassionate-use programs or as an off-label use.
Dr. Scott Antonia, department chair of the thoracic oncology department at the H. Lee Moffitt Cancer Center in Tampa, Florida, leads a research program that continues to advance immunotherapeutic strategies for the treatment of lung cancer and mesothelioma.
"The people who live beyond two years and respond to immunotherapy are starting to whisper the word 'cure,'" Antonia said. "These are real people, real numbers and real advances, but we have a long way to go. There are still a lot of people who don't benefit, and we've reached a bit of a plateau recently in the last couple of years."
More Than 120 Years of Research
Not long ago, immunotherapy was a topic covered mostly in medical journals.
In the past decade, the subject has crossed into mainstream media. It's been touted as the next great cancer cure, and it is giving hope to people diagnosed with terminal illnesses such as mesothelioma.
The general public began to take notice of immunotherapy's potential in 2012, when chimeric antigen receptor (CAR) T-cell therapy saved the life of 6-year-old Emma Whitehead, who was near death from leukemia.
In October 2015, the FDA granted checkpoint inhibitors Keytruda and Opdivo (nivolumab) approval for the treatment of non-small cell lung cancer (NSCLC).
Less than two years later, the FDA approved Keytruda in combination with chemotherapy as a first-line treatment for metastatic NSCLC — a major step that brings it closer to future approval for pleural mesothelioma.
Breakthroughs of Immunotherapy:
From Beef Broth to Keytruda
Immunotherapy as a concept dates back to 1891, when Dr. William Coley deliberately infected a sarcoma patient with a mixture of beef broth and Streptococcus bacteria.
1893:

Coley develops a mixture of bacterial toxins rather than live bacteria. It's considered the world's first immunologic therapy.

1909:

Dr. Paul Ehrlich proposes the immune system recognizes and eliminates developing tumors.

1960s:

Nobel laureate Sir Macfarlane Burnet suggests that tumors are different than normal cells and have genetic mutations. This would become the basis of modern immunotherapy.

1970s:

Dr. Don Thomas shows for the first time that T cells contribute to eradicating leukemia. It was the first evidence showing a patient could be given an immune cell to potentially help kill tumor cells.

1997:

FDA approves Zenapax (daclizumab), making it the first humanized monoclonal antibody.

2014:

Keytruda receives first FDA approval for melanoma patients who carry a particular mutation.

2015:

Former President Jimmy Carter credits Keytruda with saving his life. Carter was near death from melanoma that had spread to his brain.

2017:

FDA approves Keytruda for any unresectable or metastatic tumor with certain genetic anomalies, making it the first cancer drug approved on the basis of tumor biomarkers rather than tissue type or tumor site.

2018:

FDA approves

Imfinzi (durvalumab)

, a checkpoint inhibitor, for patients with unresectable stage 3 NSCLC that hasn't progressed after prior chemotherapy and radiation treatment.
Today, more than 2,000 immunotherapies are currently in preclinical or clinical development, according to a 2017 survey from the Cancer Research Institute, a nonprofit organization at the forefront of immunotherapy research.
On Oct. 1, 2018, professors James P. Allison and Tasuku Honjo won the 2018 Nobel Prize for Physiology or Medicine for their work in unleashing the immune system's ability to fight cancer.
"It's taken several decades to get to where we are now, but the idea that we can manipulate the immune system is now unequivocal."
Dr. Philip Greenberg
Head of the Program in Immunology at the Fred Hutchinson Cancer Research Center
Current State of Mesothelioma Immunotherapy
Immunotherapy drugs typically fall into one of two classifications: Active or passive. Each use a unique strategy to promote the immune system to destroy cancer cells.
Active Immunotherapy

Strategy: Boost the offense
How: Increases the number of T cells and enhances their ability to recognize tumor cells.
Examples: Cancer vaccines and CAR T-cell therapy

Passive Immunotherapy

Strategy: Block the defense
How: Interferes with inhibitor pathways in the tumor site that can resist the attack of T cells.
Example: Checkpoint inhibitors
Checkpoint inhibitors, mainly Keytruda and Opdivo, are the most common forms of immunotherapy for mesothelioma. Both block the programmed death receptor-1 (PD-1) pathway that cancer cells may use to hide from T cells.
Malignant mesothelioma cells often carry high expressions of the PD-L1 protein to carry out this deception. Walter Merth's cancer showed 90 percent expression of PD-L1.
By blocking the PD-1 pathway, Keytruda and Opdivo help the immune system do what it is meant to do: Detect mesothelioma as foreign and attack those cells.
Availability of Keytruda to Mesothelioma Patients
In May 2017, the FDA approved Keytruda for any cancer that has a microsatellite instability-high (MSI-H) or a mismatch repair deficient (dMMR) solid tumor.
Unfortunately, most mesothelioma patients don't have enough tissue to send off to identify these genetic mutations. Doctors typically diagnose mesothelioma with video-assisted thoracoscopic surgery (VATS), a minimally invasive biopsy procedure.
"Even though they have FDA approval for Keytruda for mesothelioma already, I think less than 1 percent of patients are actually checked for these markers," said Dr. Rama Balaraman, medical oncologist at Florida Cancer Affiliates.
Balaraman said the first step forward for surgeons and pathologists is to realize common biopsy procedures are not going to provide enough tissue. Better biopsies will lead to more tissue collection, which may qualify more mesothelioma patients for immunotherapy.
Florida Cancer Affiliates — a community-based practice that specializes in emerging therapies — hasn't had much difficulty prescribing Keytruda and other immune checkpoint inhibitors as an off-label use to mesothelioma patients with high levels of PD-L1 activity.
Balaraman said many patients qualify for compassionate-use programs, such as the Merck Access Program, which works with the drug manufacturers.
Antonia has had little issue getting access to immunotherapy for mesothelioma patients outside of clinical trials held at Moffitt, he said.
"Insurance will pay for it often," Antonia said. "If there's enough information published in the literature, and especially if it's mixed into the [National Comprehensive Cancer Network] guidelines, then insurance companies pay for it, or drug companies often have very liberal programs to supply the drugs."
That's been the case for Walter Merth, who hopes he can keep taking Keytruda through the Merck Access Program as long as possible. The estimated monthly cost of Keytruda is $12,500 — or $150,000 for a year's worth of treatment, according to the Wall Street Journal.
"I could never afford this if it wasn't for a grant from [Merck]," Walter said. "Each year, I have to reapply. My doctor told me that he sees no reason why they should take me off it as long as it keeps working."
CAR T-Cell Therapy for Mesothelioma
Many experts consider CAR T-cell therapy the future of immunotherapy. This approach involves changing a patient's T cells in a laboratory so they will attack cancer cells.
CAR T-cell therapy has proven effective against advanced blood disorders, but questions remain if it will ever be effective against solid tumors such as mesothelioma.
"It's going to be a while before CAR T is approved or even considered for mesothelioma," Balaraman said. "For now, in the next year or two, we're probably looking at combinations of immunotherapy drugs just as we've looked at combinations of chemotherapy drugs. Then CAR T would perhaps be a backup plan for those who have failed that approach."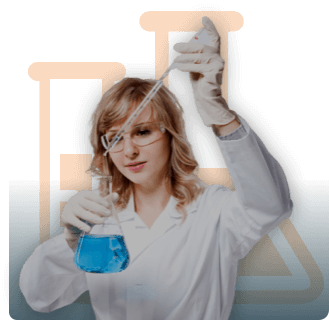 Immunotherapy Clinical Trials
Get help finding a clinical trial actively enrolling mesothelioma patients.
Notable Mesothelioma Immunotherapy Clinical Trials
Clinical trials remain the most common access point to immunotherapy for mesothelioma patients.
These investigational studies are also the best hope for future FDA approval of Keytruda and other checkpoint inhibitors as a first- or second-line treatment for mesothelioma.
According to the latest American Society of Clinical Oncology guidelines for the treatment of pleural mesothelioma, the standard of care for the asbestos-related cancer hasn't changed since 2004.
Several clinical trials show immunotherapy's effectiveness in treating mesothelioma.
Dr. Evan Alley, chief of hematology and medical oncology at Penn Presbyterian Medical Center, authored a 2017 study that was the first to show checkpoint inhibitors had positive results treating the disease.
More than 55 percent of pleural mesothelioma patients in the ongoing trial KEYNOTE-028 experienced tumor reduction after taking Keytruda, with an average time before disease progression of six months.
Alley and his team also are behind the success of Walter Merth, who is fortunate enough to live a short drive from Penn Medicine's Abramson Cancer Center. Although Walter is not a part of KEYNOTE-028 or any other trial, his oncology team is thrilled with his remarkable response to Keytruda.
"It's not the atypical response," David Merth said. "In fact, [Alley] said Dad was the poster child for this kind of response. We're certainly excited and bowled over by it every day."
Opdivo and Yervoy
Pharmaceutical giant Bristol-Myers Squibb is sponsoring a phase III clinical trial that will measure the effectiveness of the anti-PD-1 drug Opdivo and Yervoy (ipilimumab) as a first-line therapy for pleural mesothelioma.
Yervoy is an FDA-approved immunotherapy treatment for late-stage melanoma. The drug activates the immune system by targeting cytotoxic T-lymphocyte-associated protein 4, or CTLA-4, a protein receptor that downregulates the immune system.
The trial — held at 17 cancer centers across the U.S. and investigational sites around the world — opened last year with high expectations. It will test the Opdivo and Yervoy combination against a pemetrexed and cisplatin or carboplatin chemotherapy combination.
A previous phase II trial in France showed the immunotherapy combination stopped tumor growth or shrank tumors in 50 percent of participants by the 12-week mark.
"We're ultimately hoping to forge a new standard of care for mesothelioma," Dr. Patrick Ma, lead investigator at WVU Cancer Center, told Asbestos.com about the phase III trial. "Yes, the expectations for this trial are high."
Learn More About This Trial
Imfinzi and Tremelimumab
Researchers at Dana-Farber Cancer Institute in Boston are conducting this phase II study testing the combination of two immune checkpoint inhibitors as a possible treatment for malignant pleural mesothelioma.
Imfinzi blocks PD-L1, while tremelimumab inhibits CTLA-4.
In July 2017, a phase III trial testing Imfinzi either in combination with tremelimumab or as a single agent did not improve progression-free survival for patients with advanced NSCLC compared to standard chemotherapy.
Learn More About This Trial
SEL-403
Earlier this year, the FDA accepted an investigational new drug application for combination therapeutic candidate SEL-403.
Under the Cooperative Research and Development Agreement, drugmaker Selecta Biosciences and the National Cancer Institute (NCI) launched a phase Ib clinical trial that will evaluate the safety and tolerability of SEL-403 in patients with malignant pleural or peritoneal mesothelioma who have undergone at least one regimen of chemotherapy.
SEL-403 combines Selecta's anti-drug antibody prevention and immune tolerance technology (SVP-Rapamycin) with a recombinant immunotoxin candidate (LMB-100).
NCI plans to complete a phase I study of LMB-100 in patients with pancreatic cancer and mesothelioma later this year. The manmade protein targets mesothelin, a protein expressed in nearly all mesotheliomas and a number of other malignancies.
Mesothelin is overexpressed in 90 percent of mesothelioma tumors.
SVP-Rapamycin prevents immunogenicity, or the ability of a particular substance to provoke an immune response.
The strategy of SEL-403 is that combining SVP-Rapamycin with LMB-100 will avoid immunogenicity, enhance anti-tumor activity and allow patients to receive multiple treatment cycles.
Researchers also believe SEL-403 may be synergistic with other cancer treatments such as chemotherapy and checkpoint inhibitors.
Learn More About This Trial
Faces of Hope: Mesothelioma Survivors Find Success with Immunotherapy
Walter Merth's response to Keytruda is just one example of the potential of immunotherapy as a treatment for mesothelioma.
Survivors around the world credit variations of the emerging treatment for defying the odds and living years beyond their initial prognosis.
Despite these successes, a curative treatment outcome is rare.
Challenges of Mesothelioma Immunotherapy
As with any emerging treatment, immunotherapy brings setbacks, limitations and the fear of the unknown.
Walter was able to access Keytruda outside of clinical trials, but other patients aren't as fortunate.
Some may not respond well enough to continue treatment, even if it shows a partial response.
Others may experience serious side effects, many of which are unpredictable given the newness of the drugs and the unique biological makeup of each patient.
Highly Selective Clinical Trials
Jim McWhorter found out the hard way about the challenges of immunotherapy and clinical trials.
The 20-year Navy veteran enrolled in the Dana-Farber trial testing Imfinzi and tremelimumab. The first few months went smoothly. One of his tumors shrank by 52 percent and showed a partial response to the drug combination.
But overall tumor growth was significant enough for doctors to remove him from the trial in December 2017, leaving McWhorter and his wife Pam behind the eight ball.
"The feeling of abandonment was overwhelming," Pam McWhorter said. "We felt like they kicked us out with a 'good luck,' and other than two handwritten chemo drugs on a scrap of paper, we got no encouragement or advice for any other treatment options anywhere."
According to the U.S. National Library of Medicine clinical trial database, there are only 19 active investigations involving mesothelioma and immunotherapy. Only 11 are actively recruiting participants.
The McWhorters tried to enroll in a trial at the Cleveland Clinic testing Keytruda in combination with CRS-207, which is a listeria-based cancer vaccine. One of the immunotherapy drugs Jim was just on disqualified him from the study.
"As a lesson for others considering which treatment to try, it is very important to ask the doctor, 'Will this experimental drug prevent me from getting something else if it doesn't work?'" Pam said.
Many trials exclude patients who had prior radiation, failed two or more prior treatments or took a certain drug that may disqualify them. The exclusions go on and on.
"The other advice is for patients to keep the doors open to prior doctors just in case they need a new referral to some new trial doctor," Pam said.
Being self-sufficient and not taking no for an answer is what led the McWhorters to Dr. Raffit Hassan at the National Cancer Institute. On March 12, Jim was the first patient to begin the promising SEL-403 trial.
Unfortunately, the drug combination was too harsh for Jim and he was removed from the trial. His cancer is still progressing, and Pam is pursuing other options.
For mesothelioma, the standard of care is more than 10 years old, has an 80 percent failure rate, and is harsh on the immune system. I understand the need to test investigational drugs for safety and effectiveness, but the process is so slow and so market-driven that people like us are sitting here, silently screaming, waiting for some kind of breakthrough. On most trials today, an 80 percent failure rate would shut it down immediately, so why are old chemotherapy drugs still being foisted on desperate mesothelioma patients?
Pam McWhorter
On the rigid structure of medical care for mesothelioma patients
Many Clinical Trials Don't Pan Out
Not qualifying for the Keytruda and CRS-207 clinical trial may have been a blessing in disguise for Jim McWhorter.
The once-promising multicenter trial ended abruptly in December 2017 because of unfavorable results and financial concerns.
Rich Delisle was enrolled in the trial at Moffitt.
"I did four or five sessions of it, and then they shut it down because it wasn't helping anybody," Delisle told Asbestos.com in March 2018. "It certainly wasn't helping me."
Delisle said he didn't have any issues with Keytruda, but CRS-207 made him very sick and caused uncontrollable shaking.
"You're lucky if it doesn't shake you out of the bed," he said. "That would last about an hour."
Delisle, who was diagnosed in 2012, avoided chemotherapy for as long as he could, but prior treatment was a requirement to enroll in the CRS-207 trial. He received half of the normal dose in order to qualify.
The small dose was enough to shrink his tumors modestly. He initially began the trial receiving Keytruda and CRS-207 together, before alternating the treatments with each session.
"That's how I knew it was the listeria that was tearing my body up," he said. "Listeria is a nasty thing. The Keytruda itself was nothing. I don't think I experienced any side effects from it at all, but it's hard to tell since I was on listeria at the same time."
Delisle opted to stop cancer treatment in May 2018 and enter home hospice care. He died June 10 surrounded by family and friends.
Immunotherapy Side Effects Vary by Patient
In general, immunotherapy side effects are usually mild compared to chemotherapy.
However, because these drugs interact with the immune system, they are highly unpredictable.
"We don't really know how these drugs are going to work in people. We have some indication through research that we can expect a certain response, but you never really know until you actually put it into a patient," said Brian Brewer, director of marketing and communications at Cancer Research Institute. "When you're getting an approved drug that's been on the market for years, your oncologist is going to have a pretty good idea of what to expect, but with these investigational drugs, it's a toss up."
According to Balaraman at Florida Cancer Affiliates, some patients with advanced mesothelioma can get worse after starting immunotherapy. The changes in a patient's immune system may cause pleural effusions to increase as well as common mesothelioma symptoms such as shortness of breath.
"Just like with chemotherapy, there are certain toxicities that come with immunotherapy as well," Balaraman said. "It's kind of a paradox — if a patient responds really well to immunotherapy, they may actually have potentially more serious side effects up front."
The most common side effects of immunotherapy are skin reactions at the needle site such as itchiness, pain and swelling. Some patients may experience flu-like symptoms, including:
Fatigue
Chills
Fever
Nausea or vomiting
Dizziness
Low or high blood pressure
Balaraman has had patients suffer from hyperthyroidism, which increases the body's metabolism and causes patients to lose a lot of weight. She also has seen cases of severe diarrhea and colitis (inflammation in the digestive tract).
In the January-March 2017 report from the FDA's Adverse Event Reporting System, the agency announced it is considering adding eye toxicities to the warning labels of Keytruda, Opdivo and Yervoy. The FDA is investigating the potential of retinal detachment and vision loss stemming from the three immunotherapies.
Currently, the labels of Keytruda and Opdivo cite "changes in eyesight" as a potential side effect, while Yervoy lists "ocular manifestations" as a serious adverse reaction seen in less than 1 percent of patients.
During the course of his Keytruda treatment, Walter Merth experienced occasional diarrhea, but he mainly contributes that to not always eating the right foods. He also had itchy, dry skin but said the weather in his home state of Pennsylvania is mostly to blame.
"Some people I talk to have the itch more than others," Walter said. "One guy I know was telling me after his third infusion that he was ready to get off of it because he couldn't take it anymore. But for me, other than some itching here and there, I'm living a blessed life."
Balaraman said potential downsides of immunotherapy are nothing oncologists are not comfortable managing because the side effects of chemotherapy are similar as well.
"By the law of averages, immunotherapy is much more tolerated," she said. "I've had patients who tolerate chemotherapy better than immunotherapy, but that's the minority."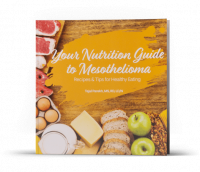 Free Mesothelioma Nutrition Guide
Eating right and balancing your diet while undergoing mesothelioma treatment can help ease your symptoms.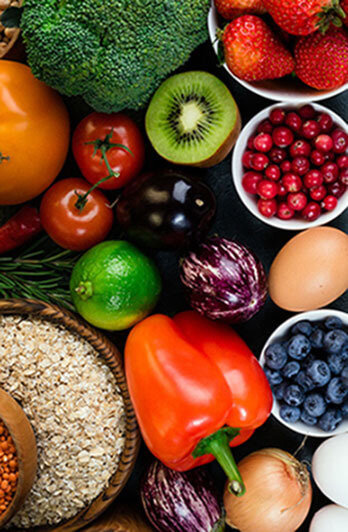 The Future of Mesothelioma Immunotherapy
Since modern immunotherapy is still in the early stages, long-term results and protocols are relatively unknown.
It may be a few years before clinical studies start reporting five-year survival rates.
"With melanoma, lung cancer and bladder cancer, we have some stage 4 patients who have potentially been cured with this treatment," Balaraman said. "We haven't gone that far out yet [with mesothelioma], but what we know with immunotherapy is that if your scans are completely negative or if your biopsies are negative after two years, we're at a point where we're talking about discontinuing the therapy and seeing if the disease recurs."
Walter, now more than two years into a successful run with Keytruda, has no plans to stop the treatment.
"I plan to stay on it as long as they let me," he said. "My doctors don't see any reason for me to stop."
Unfortunately, Walter is in the minority when it comes to mesothelioma patients having long-term success with immunotherapy.
The effectiveness of the drugs seems to wear off for many patients. For example, Gene Hartline's progress with Opdivo was short-lived. Other patients, such as Rich Delisle and his Keytruda treatment, show no improvement in tumor reduction or control.
Finding the Right Combinations Is Key
Many experts and researchers believe the future of immunotherapy for mesothelioma lies in combination therapy, either with other immunotherapy drugs or treatments such as chemotherapy and radiation.
"We have to develop combinations to increase effectiveness," Antonia said. "We also have to find better ways to personalize these treatments, finding biomarkers that identify which patient is suffering from which defect in their immune system."
Balaraman said patients who may not have these specific biomarkers may still be eligible for immunotherapy through combined studies that test multiple immunotherapy drugs that attack targets from different sites.
Chemoimmunotherapy, which combines chemotherapy and immunotherapy, has already proven effective for the treatment of aggressive non-Hodgkin's lymphoma.
Highly targeted therapies, such as SEL-403, combine an immunotoxin with an anti-tumor agent. Researchers believe SEL-403 may work well with chemotherapy and checkpoint inhibitors.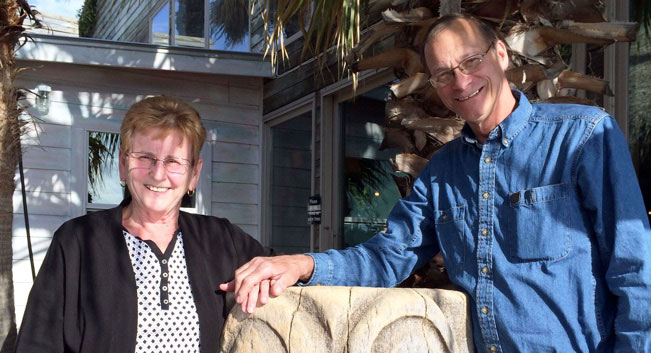 CAR-T cell therapy, an adoptive T cell transfer treatment, may be a valid option for solid tumors in the future. Clinical studies testing CAR-T cell therapy on mesothelioma are underway, though currently, the process is expensive and typically only available at large cancer centers.
'Do Your Own Research to Find the Best'
Walter counts himself lucky that he lives so close to Penn Medicine, where he receives top-notch care.
"They've become like a second family," he said. "I can't say enough about the place."
Walter has met mesothelioma survivors from across Pennsylvania and throughout the Northeast who come to the cancer center for treatment.
"You have to do your own research to find the best," he said as a message to other survivors. "It's critical to track down the leaders in this fight."
Mesothelioma is a rare cancer, and some of the nation's top mesothelioma doctors still focus and rely on the longstanding standard of care.
Many of Balaraman's patients originally treated at large academic centers across the country were given only chemotherapy or palliative care as options for late-stage mesothelioma, not access to clinical trials testing emerging treatments such as immunotherapy.
"I see a lot of misconceptions among patients that these clinical studies are only available in big cancer centers, and a lot of patients just kind of give up thinking they can't get access to it," Balaraman said. "But in reality, the majority of clinical trials in this country are done in community-based settings, so patients should really look at their local doctor to direct them to the closest facility and have them pursue trials there."
David Merth stressed the need for more funding for mesothelioma research, urging support for charities and other nonprofits.
"They work really hard to get money for research, and you can't have enough research for these rare diseases," he said. "We've been blessed to talk to some of the people on Capitol Hill who are pushing for more research funds and trying to establish a mesothelioma registry. That is tremendously important."
In addition to finding the right doctor and the right treatment, Walter believes the key to survival comes down to three things: Faith, love and family.
"You have to be strong and keep the faith. I'll survive as long as I'm supposed to be on this earth," Walter said. "You get down to a level of acceptance. If someone says, 'Have a nice day,' my response is every day is a nice day. Any day on the green side of the grass is a good day, so stay on the green side of the grass and keep fighting."