Mesothelioma Doctors
Fact Checked
Our fact-checking process begins with a thorough review of all sources to ensure they are high quality. Then we cross-check the facts with original medical or scientific reports published by those sources, or we validate the facts with reputable news organizations, medical and scientific experts and other health experts. Each page includes all sources for full transparency.
Mesothelioma doctors include surgeons, oncologists and other experts in cancer who specialize in treating pleural or peritoneal mesothelioma. These specialists may know of clinical trials or advanced treatment options for mesothelioma, which can help improve prognosis.
Page Topics
Top Mesothelioma Doctors
Dr. Paul Sugarbaker is the country's leading expert on peritoneal mesothelioma. He developed the widely renowned cytoreductive surgery and heated chemotherapy technique that changed the landscape of peritoneal cancer treatment. Many people with peritoneal mesothelioma are alive today because of Sugarbaker's innovations.
Dr. Abraham Lebenthal is a respected thoracic surgeon who treats pleural mesothelioma patients at Brigham and Women's Hospital and Boston VA Hospital. Lebenthal worked alongside Dr. David Sugarbaker at Brigham and teaches at Harvard Medical School.
Dr. Sophie Dessureault is an award-winning surgical oncologist who specializes in peritoneal mesothelioma. She was a lead surgeon for a clinical trial that reported on the benefits of cytoreductive surgery and heated chemotherapy in peritoneal mesothelioma patients.
Dr. Robert B. Cameron developed a lung-sparing surgery for pleural mesothelioma that not only extends survival but offers greater quality of life by preserving the lung. Cameron's surgery has a lower risk of complications and studies report longer survival times.
Dr. J.F. Pingpank Jr. is a peritoneal mesothelioma expert who advocates for regional therapy. The approach applies treatment locally around the cancer to limit damage to the rest of the body. Pingpank specializes in cytoreductive surgery and heated chemotherapy.
Dr. Anne Tsao is the director of the Mesothelioma Program at the University of Texas MD Anderson Cancer Center in Houston. She specializes in medical oncology for mesothelioma and serves as a team leader for a multidisciplinary team of mesothelioma experts.
Dr. Raja Michael Flores is a professor and chairman of the Department of Thoracic Surgery at Mount Sinai Medical Center in New York City. Flores is a widely respected expert in pleural mesothelioma and is a recognized leader in the field of thoracic surgery for pioneering video-assisted surgical techniques for lung cancer and mesothelioma.
Dr. Raphael Bueno is the Division of Thoracic Surgery chief at Brigham and Women's Hospital in Boston and director of the renowned International Mesothelioma Program.
Dr. Hedy Lee Kindler is the director of the Mesothelioma Program at the University of Chicago Medical Center. She became a leading mesothelioma researcher and oncologist after losing her father to mesothelioma. Kindler is board certified in medical oncology and internal medicine, and she specializes in gastrointestinal oncology.
Dr. David Sugarbaker was regarded as the country's foremost authority on pleural mesothelioma. He pioneered a surgery that significantly improved survival rates and revolutionized how the cancer is treated. He served as the director of several mesothelioma programs including the International Mesothelioma Program. He died Aug. 29, 2018.
Find a Specialist Near You
Don't see your state? Find out how our Doctor Match program can help.
How to Choose the Best Mesothelioma Doctor For You
One of the most important concerns when choosing a doctor is finding one you can trust completely. You will want to evaluate the doctor's expertise and decide if you trust their approach.
Level of Experience: Find a doctor you can trust and communicate with clearly. Consider their experience with mesothelioma and credentials. It's OK to ask how many mesothelioma cases they have seen and how many years they've been in practice. They should also be able to tell you what types of new treatment options are available.
Physician Specialty: Make sure the doctor works in a multidisciplinary fashion, meaning the mesothelioma surgeon and mesothelioma medical oncologist work together as a team in the same hospital. The best mesothelioma doctor is one who has several years of experience with your type of mesothelioma, whether it's pleural, peritoneal or otherwise.
Physician Availability: Check with the physician's office if they are accepting new patients and when you can schedule an appointment. Many doctors with limited office hours or long wait lists do not have the accessibility you may want in a new physician. Consider mapping the distance to the office ahead of time to estimate travel time.
Clinical Research Trials: Evaluate the cancer center and the treatment options they offer. Ask if they offer mesothelioma clinical trials and what the enrollment process is like. You may want to compare available trials with other treatment centers.
Cost of Services: Learn which mesothelioma doctors are covered by your insurance plan. Verify with the office that the doctor you will be seeing is accepting your specific insurance plan. You can also ask for documentation of the costs for services you will likely receive.
Many mesothelioma patients seek second opinions from other mesothelioma doctors to consider other treatment options and access different clinical trials.
Thank you, Missy. Thank you for helping us find such a thorough doctor who double-checked pathology and determined what we are dealing with. We appreciate you and your help more than you know. I want you to know the significant impact you have made on our lives, and I am certain numerous others'. We have many blessings to be thankful for, and you are one of them.

Christi, Keith and family
Why It's Important to Speak to a Mesothelioma Doctor
Treating mesothelioma is a delicate and time-sensitive process. The cancer tends to spread quickly.
Mesothelioma is rare. It may be misdiagnosed as other cancers or less serious conditions. Early diagnosis and treatment can have a significant effect on a patient's prognosis and life expectancy.
The treatment of mesothelioma is complex, and sometimes, requires a combination of surgery, radiation, chemotherapy and immunotherapy. It is important to see a mesothelioma expert who works as part of a multidisciplinary team, which usually includes a surgeon, medical oncologist and radiation oncologist, all of whom specialize in mesothelioma.
That familiarity helps doctors connect with the patient and form the best mesothelioma treatment plan possible.
It is also important to choose a doctor who specializes in your particular type of mesothelioma. A surgeon specializing in pleural mesothelioma cancer wouldn't be the ideal choice for patients with peritoneal mesothelioma.
Many mesothelioma survivors credit their specialists for their extended life expectancy. You may have access to top mesothelioma treatment in your state, while some patients might have to travel across state lines or long distances to continue treatments and checkups with their doctor.
Pleural Vs. Peritoneal Doctors
Mesothelioma doctors become experts in one of the two most common forms of mesothelioma — pleural or peritoneal — because they require different types of treatment.
Pleural surgeons: Specialize in thoracic surgery.
Peritoneal surgeons: Specialize in gastrointestinal surgery.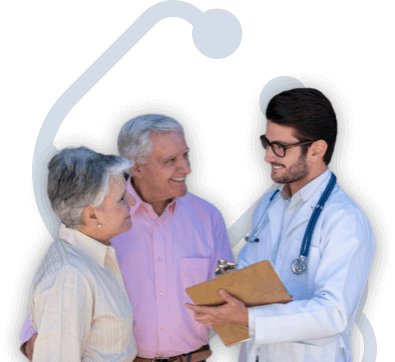 Find a Mesothelioma Cancer Center
Top mesothelioma cancer centers have cutting-edge technology and multidisciplinary teams with experience treating this rare disease.
What to Expect During the Initial Appointment
At your initial appointment you can expect the doctor or team of doctors to discuss your medical and work history, the details of your diagnosis and your treatment options.
Your doctor may go over test results with you, including showing you imaging scans of where tumors are located and explaining the pathology report.
You can expect a detailed discussion of your treatment options, including the benefits, risks and side effects of different therapies. There will be time for you to ask questions and decide upon a treatment plan with your doctor.
You don't have to decide on anything that day, but you do want to begin treatment as soon as possible. Coming prepared to your first appointment will help you make the most of the time you have with your doctor.
What to Bring for the Appointment
A detailed summary of your medical and work history, including any asbestos you may have been exposed to in the workplace.
A hard copy of your medical records and a CD of your recent scans.
A timeline describing your symptoms and when they developed.
A list of medications you take, including prescriptions and over-the-counter medicines.
A list of questions you have about your diagnosis, treatment, clinical trials and recovery.
Common Questions to Ask Your Doctor
Once you choose a mesothelioma doctor, you will likely still have plenty of questions that need answering. Every mesothelioma doctor is different. Each may have a unique way of relaying information or answering questions.
You have to trust somebody who's going to tell you that you have a 50% chance of not coming off the operating table. They have to sell themselves to you, too.

Raeleen Minchuk

Peritoneal mesothelioma survivor diagnosed in 2014
Don't shy away from tough questions. Take a notepad or journal with you to help you remember and organize important dates, facts and other useful details.
One of the most common questions asked: Chance of survival. After a specialist knows the stage and type of mesothelioma you have, they will be able to provide your estimated mesothelioma prognosis and life expectancy. However, even a top mesothelioma doctor cannot predict your particular life expectancy. They can only estimate averages. Some patients beat the statistics and live longer than the average, while some may live less than the average.
This can lead to other important questions about your treatment options and the goal of treatment. However, not every patient feels this information will benefit them. It's OK to decide to not ask about survival rates or your personal prognosis.
Questions to Ask at Your Doctor Appointment
How long have you been treating mesothelioma?
How many cases do you treat a year?
What's the longest survival you've seen among your mesothelioma patients?
How do you prefer to be reached? By phone or email?
Do you recommend any complementary therapies such as exercise or nutritional changes?
Frequently Asked Questions About Mesothelioma Doctors
---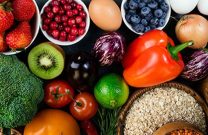 Get Free Recipes for Mesothelioma Patients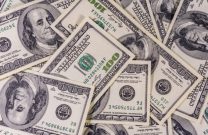 Access More than $32 Billion in Trust Funds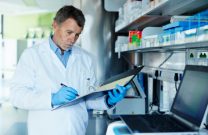 Find Active Mesothelioma Clinical Trials
---
Tell us what you think
Did this article help you?
How did this article help you?
What about this article isn't helpful for you?
Did this article help you?
Thank you for your feedback. Would you like to speak with a Patient Advocate?
---