Pleural Specialist
A medical doctor who treats pleural mesothelioma, an asbestos-related cancer that develops in the pleura, which is the thin lining that covers the lungs and chest wall.
Dr. Farid Gharagozloo
Thoracic Surgeon
Table Of Contents
Thoracic surgeon Dr. Farid Gharagozloo is an innovative thoracic surgeon at the UCF Lake Nona Medical Center in Orlando, Florida, providing hope for patients by advancing the treatment of pleural mesothelioma cancer.
UCF Lake Nona Medical Center Orlando, Florida (FL)
Get to Know Dr. Farid Gharagozloo
Dr. Farid Gharagozloo has improved the treatment of patients everywhere by pioneering the advancement of robotic-assisted thoracic surgery. He uses it for malignant and benign diseases of the chest, including mesothelioma.
Gharagozloo is surgeon-in-chief at the Institute for Advanced Thoracic Surgery at the UCF Lake Nona Medical Center in Orlando, specializing in minimally invasive techniques that have improved the surgical and healing process.
He also serves as professor of surgery at the University of Central Florida School of Medicine, using his experience to help train the next generation of surgeons.
Robotic surgery involves small instruments attached to a robot that is controlled remotely by a surgeon at a computer board. Although it has been used for almost 20 years for less-invasive procedures, only in the last several years have thoracic surgeons been utilizing robotics for major procedures in the chest.
Gharagozloo is one of only a small number of internationally recognized specialists at the cutting edge of robotic surgery. He treats pleural mesothelioma, lung cancer and a wide variety of thoracic disorders, including esophageal cancer. He also treats gastroesophageal reflux disease and thoracic outlet syndrome.
Contact Dr. Farid Gharagozloo
Specialties of Dr. Farid Gharagozloo
Pleural mesothelioma
Lung cancer
Esophageal cancer
Robotic surgery
Cardiothoracic surgery
Gastroesophageal reflux disease
Dr. Farid Gharagozloo's Experience and Medical Education
UCF Lake Nona Medical Center
AdventHealth Medical Group
Global Robotics Institute
University of Arizona Cancer Center
Washington Institute of Thoracic & Cardiovascular Surgery
Mayo Clinic College of Medicine & Science (Fellowship)
Harvard Medical School (Fellowship)
Mayo Clinic (Residency)
Johns Hopkins University School of Medicine (MD)
Awards and Other Recognitions
Medical Textbook of the Year (Robotic Surgery)
Resident Teacher of the Year (Mayo Clinic)
American Heart Association (Research grant)
Thoracic Surgery Foundation (Research grant)
Top Doctor Award
Tissue Sealant for Aerostats (Patent)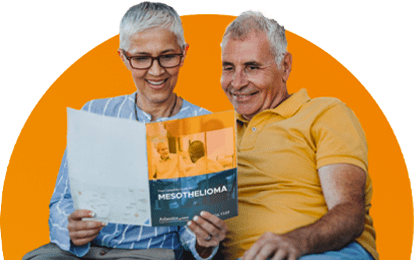 Get a Free Mesothelioma Guide
Learn about your diagnosis, top doctors and how to pay for treatment.
Dr. Farid Gharagozloo Is a Mesothelioma Surgery Innovator
Gharagozloo was the first physician in the world to use robotic surgery successfully to perform an extrapleural pneumonectomy (EPP) for mesothelioma. The EPP removes an entire lung, the lining around it and parts of the diaphragm.
He performed the procedure several times at the University of Arizona Cancer Center in 2013, attracting considerable acclaim.
"It's not the golden ticket, but it can make a huge difference," Gharagozloo said. "It could change the way we look at this disease. The use of the robot with this surgery is revolutionary."
Although the chest still must be opened as with the traditional style of surgery, it's the robot inside instead of the surgeon. It provides better maneuverability and more precise movement during an operation.
Gharagozloo believes this makes the surgery much safer, with less blood loss and a quicker recovery time.
"This changes the post-operative course for a patient," he said.
Publications of Dr. Farid Gharagozloo
Gharagozloo, F. et al. (2019, March 1). Robotic transthoracic first-rib resection for Paget-Schroetter syndrome. European Journal of Cardio-Thoracic Surgery.
Nguyen, D. et al. (2019). Long-term results of robotic anatomical segmentectomy for early-stage non-small cell lung cancer. European Journal of Cardio-Thoracic Surgery.
Gharagozloo, F. (2012). Robotic en bloc first-rib resection for Paget-Schroetter disease, a form of thoracic outlet syndrome: technique and initial results. Innovations.
Gharagozloo, F. & Najam, F. (2008). Robotic Surgery textbook. McGraw-Hill Education/Medical.