About Farid Gharagozloo
Accolades

Pleural and Lung Cancer

Mesothelioma Pioneer

Team Leader

Robotic Surgery
Gharagozloo, medical director of thoracic surgery at AdventHealth Celebration, was the first doctor in the world to successfully use robotic surgery to perform an extrapleural pneumonectomy (EPP), the most aggressive treatment a mesothelioma patient can have.
He performed it several times in 2013 at the Arizona Cancer Center in Tucson, attracting considerable acclaim. He joined AdventHealth Celebration in 2015.
"It's not the golden ticket, but it can make a huge difference," he said. "It could change the way we look at this disease. The use of the robot with this surgery is revolutionary."
Robotics Make Surgery More Effective
Robotic surgery involves tiny instruments attached to a robot that is controlled remotely by a surgeon at a computer board. It allows for better maneuverability and more precise movement during an operation. It also allows a more magnified view of the areas being worked on.
Although the chest still must be opened as with the traditional style of surgery, it's the robot inside instead of the surgeon. An EPP involves removing an entire lung, the lining around it, the lining around the heart and parts of the diaphragm.
Robotic surgery has been used for almost 15 years for less invasive procedures. Only in the past several years have thoracic surgeons been using it in the chest. Gharagozloo was the first to use it for something as extensive as an EPP.
He believes using the robot makes for a much safer surgery and shortens the recovery time. It dramatically reduces blood loss, because the robotic hands can seal the open blood vessels almost immediately. And less blood lost leads to fewer complications.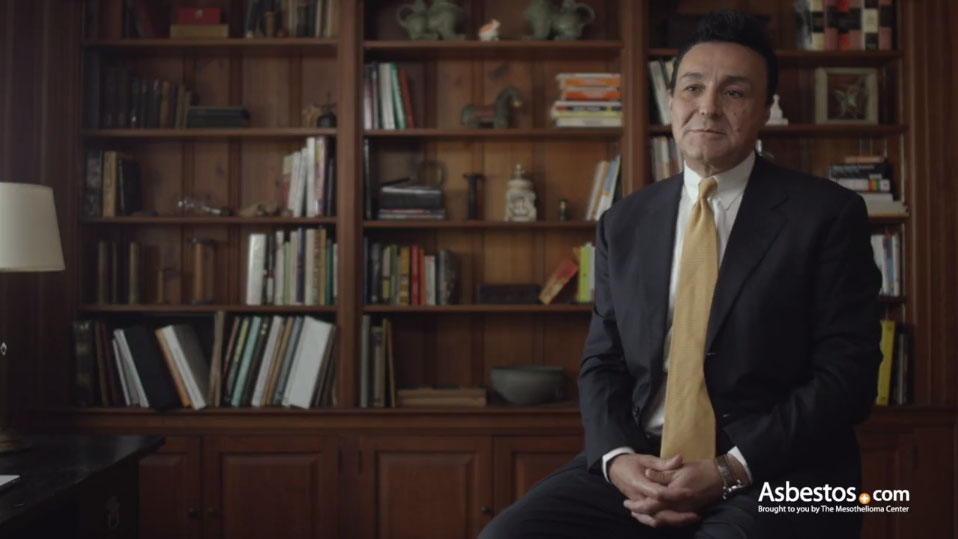 A Pioneer in the Field
Gharagozloo was a pioneer in robotic surgery. He joined the University of Arizona staff in 2012 after working as the chief of clinical cardiothoracic surgery at George Washington University. He also worked as the director of the Washington Institute of Thoracic Cardiovascular Surgery.
He has expertise in both minimally invasive and robot-assisted procedures. His arrival in Tucson was a boost for the multi-modal approach to lung cancer at the University of Arizona, combining upgraded screening with advanced robotics to produce an earlier diagnosis. He has created a similar program now in Central Florida.
In addition to lung cancer, Gharagozloo also specializes in a variety of thoracic disorders, including esophageal cancer. He has perfected other robotic procedures, including those for the treatment of gastroesophageal reflux disease and thoracic outlet syndrome.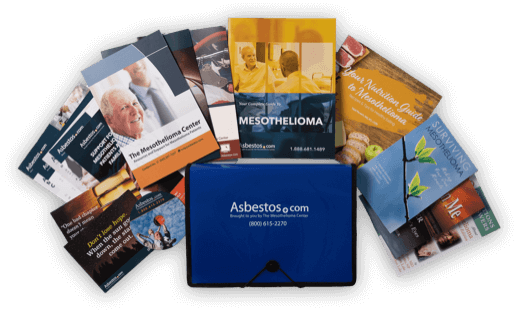 Get a Free Mesothelioma Guide
Free information, books, wristbands and more for patients and caregivers.
Get Your Free Guide
He earned his medical degree from Johns Hopkins University. He did his residency in general surgery and thoracic surgery at the Mayo Clinic in Rochester, Minn. He received further training at Harvard Medical School and nearby Brigham & Women's Hospital.
His work with robotics and mesothelioma has drawn considerable attention. Even in the medical field, there is debate over whether the EPP should be done today. The morbidity rate is high, and the risks of such a major surgery can outweigh the rewards. The robotic surgery, though, could change that perception because older patients now will have a better chance of a quicker recovery.
"This changes the post-operative course for a patient," he said. "All the signs are pointing to the fact that, in general, this is the way to get us out of the mud with mesothelioma."
See More Top Mesothelioma Doctors
Publications
Dr. Gharagozloo is a well-known lecturer and author. He has published more than 140 papers. He is the senior editor of the Textbook of Robotic Surgery, as well as a Diplomate of the American Board of Thoracic Surgery. Among his recent papers available on PubMed are "The learning curve of robotic surgery" in 2012 and "Robotic selective postganglionic thoracic sympathectomy for the treatment of hyperhidrosis" in 2013.
Disclaimer: Dr. Farid Gharagozloo has no professional affiliation with Asbestos.com.

Get Help Contacting this Doctor
Find an Active Mesothelioma Clinical Trial
Find Now
3 Cited Article Sources
The sources on all content featured in The Mesothelioma Center at Asbestos.com include medical and scientific studies, peer-reviewed studies and other research documents from reputable organizations.
How did this article help you?
What about this article isn't helpful for you?
Did this article help you?
Thank you for your feedback.
Would you like to speak with a Patient Advocate?
Last Modified March 19, 2020