Mesothelioma is diagnosed and treated by a variety of cancer specialists. These experts work at some of the nation's best cancer centers throughout the U.S.
During the diagnostic process, a patient may work with a general practitioner, pulmonologist and radiologist.
Once a mesothelioma diagnosis is confirmed, patients may receive treatment from several mesothelioma specialists in different medical fields. Treatment may involve medical oncologists, radiation oncologists and surgeons.
Depending on the first course of treatment, the patient's medical oncologist or surgeon may take the role of team leader to coordinate care. This specialist will oversee your treatment plan to ensure you receive the absolute best treatment possible.
If the primary treatment modality will be chemotherapy or immunotherapy, the team leader will likely be a medical oncologist. Most cases of mesothelioma are diagnosed in a late stage when the cancer has already spread too far to be removed through surgery.
But if a patient is eligible for a major surgical procedure, then the team leader may be a surgeon. Pleural mesothelioma cases require a thoracic surgeon. Peritoneal mesothelioma cases require a surgical oncologist who focuses on abdominal cancers.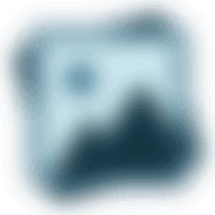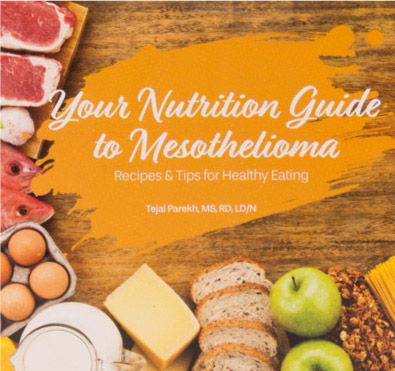 Free Mesothelioma Nutrition Guide
Eating right and balancing your diet while undergoing mesothelioma treatment can help ease your symptoms.
Get Free Recipes & Tips
Choosing a Mesothelioma Specialist
Becoming a mesothelioma expert takes years of training and specialization. Consider the following traits of a good specialist when deciding which doctor to work with.
Experience Is Important
You need to find a specialist with extensive experience. Make sure to ask how long they have been working with mesothelioma or how many patients they've treated. This experience translates into patients having a greater chance of living longer with mesothelioma.
Trained Under an Expert
A major part of becoming a specialist involves training under a mesothelioma expert. The experts coach and guide new specialists, passing down valuable knowledge and wisdom. Specialists who train under the nation's best mesothelioma experts develop the skills to treat patients with the latest anticancer therapies.
Leading Clinical Trials
You know you've found a good specialist if they lead clinical trials. Only the best mesothelioma specialists in the country are qualified to oversee clinical trials. They can get you access to innovative therapies and new drugs.
Innovation
A handful of mesothelioma specialists have pioneered new therapeutic approaches. Dr. Robert Cameron championed the pleurectomy/decortication surgery. Dr. David Sugarbaker improved the extrapleural pneumonectomy surgery. Dr. Paul Sugarbaker developed heated chemotherapy for peritoneal mesothelioma.
Bedside Manner
It's important to feel like you can communicate well with your doctor. Look for a specialist who takes time to answer your questions and concerns.
Top Mesothelioma Specialists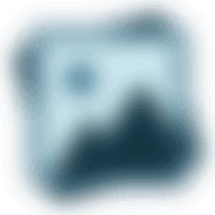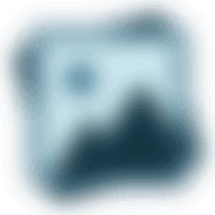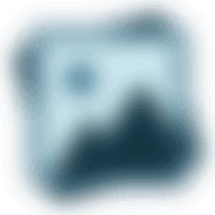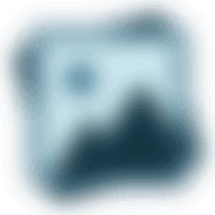 Types of Specialists
The following specialists are the types of doctors who can become mesothelioma experts.
Medical Oncologist
A medical oncologist is a medical specialist who specializes in the diagnosis and treatment of cancer. There are a limited number of mesothelioma oncologists, but they are found throughout the country.
As part of the diagnosis process, you may see a medical oncologist. This is especially true if you seek a second opinion. They will help coordinate your care as you move forward. After they identify the exact type and stage of cancer, the medical oncologist will tailor a treatment plan to fit your individual needs. They may prescribe chemotherapy and monitor your response.
At mesothelioma treatment and research centers, medical oncologists will meet regularly with surgeons, pulmonologists and radiation oncologists to discuss and coordinate your care.
Thoracic Surgeon
A thoracic surgeon operates on the lungs, heart, esophagus and diaphragm. Finding a mesothelioma surgeonis critical for patients who qualify for surgery.
Most mesothelioma patients are not candidates for major surgery. Those who are candidates may benefit from tumor-removing surgery. A skilled surgeon may help a mesothelioma patient extend their life for several years if the cancer has not yet spread.
Surgical Oncologist
Patients with peritoneal mesothelioma may have a surgical oncologist on their treatment team. These surgeons are highly trained to treat cancer with surgical removal.
Because mesothelioma is a rare cancer, it is important to ask about a surgeon's familiarity with the disease and how often they have dealt with it. Many surgeons may never have seen this kind of cancer. While there are few peritoneal mesothelioma specialists, several are located throughout the U.S.
Radiologists
Radiologists usually play a big role in the diagnosis of mesothelioma. They perform or oversee diagnostic imaging scans. They could order an X-ray, CT scan, MRI or PET scan as part of the process. These images can reveal the presence and location of solid tumors within the body.
Imaging tests by the radiologist or a radiology technician are done during the treatment process to determine its effectiveness. They monitor the tumors to see if they get smaller or larger. Once they make an official diagnosis, you may begin seeing a radiation oncologist for treatment.
Radiation Oncologist
A radiation oncologist will contribute to the development of a treatment plan for cancer patients. The goal is to shrink the tumors without hurting the surrounding healthy cells. They help determine if radiation therapy before or after surgery will be beneficial for the long-term treatment plan.
These specialists will determine the most effective method for radiation delivery and the exact type of radiation and dosage levels necessary. They are responsible for overseeing the entire radiation treatment plan and fitting it around the schedules of the surgeon and oncologist.
Pathologist
Pathologists are the specialists who study biopsied tissue under a microscope to diagnose mesothelioma. They don't obtain the biopsy sample. A general surgeon or specialized pulmonologist usually take the biopsy. But pathologists are the specialists who ultimately determine whether a patient has mesothelioma or another cancer.
Palliative Care Specialist
Palliative care specialists help control symptoms in cancer patients and improve their quality of life. These experts understand how to manage cancer-related pain and side effects of treatment.
Working with a palliative care specialist helps mesothelioma patients heal from unexpected health events. Lessening the burden of cancer and its treatment on the body helps people live longer, better lives.
Pulmonologist
A pulmonologist will be part of the diagnostic and treatment process. Part of their job is identifying abnormalities in the lungs. A pulmonologist can perform procedures with a bronchoscope to help clear the lung or locate suspicious lesions.
Another role of a pulmonologist is to work with patients on improving their quality of life, strengthening lungs and compensating for lost lung function. Slowing the decline of lung function is also part of their job.
General Practitioner
The general practitioner might be the first doctor you see when a health issue develops. But they are not the ones to provide a diagnosis for something as serious as mesothelioma. They are family doctors who can diagnose and treat a variety of illnesses.
A general practitioner provides basic medical care. They are the ones you call for cold or flu symptoms and typical aches and pains. They might be the first to order a chest X-ray for breathing problems.
Early symptoms of mesothelioma are often vague and mirror those of less serious illnesses. If those symptoms persist, general practitioners will refer you to a specialist. It's good to have a general practitioner oversee your basic health care and know your medical history through annual physical exams.
Doctor of Osteopathic Medicine
Osteopathic doctors go through the same training, licensing and board certification as medical doctors. However, they also take an additional 200 hours of training in osteopathic manipulative medicine, which promotes the health of the musculoskeletal system. They take a more holistic approach to health care and promote preventative medicine.
Doctors of osteopathic medicine who specialize in mesothelioma are rare. But patients have worked with them successfully in specialty areas such as pulmonology, surgery and oncology.
Find a Specialist Near You
Don't see your state? Find out how our Doctor Match program can help.
Learn More
Don't see your state? Find out how our Doctor Match program can help. Learn More
Importance of Working with a Mesothelioma Specialist
Not just any doctor can treat mesothelioma. Cancer doctors specialize in certain types of cancer to the point that they become unqualified to treat cancers outside of their specialty.
For example, a neurosurgeon that specializes in brain cancer is not qualified to operate on people with pleural or peritoneal mesothelioma.
Mesothelioma experts have dedicated part of their career to helping people with this cancer. They've developed a level of expertise that only comes with many years of experience.
They understand the subtleties of how mesothelioma behaves. These specialists know the best drugs and therapies to use. They have the most experience to help people live longer with mesothelioma.
Additionally, mesothelioma experts work at the nation's top mesothelioma treatment centers. These centers feature the latest tools and technology to treat mesothelioma. They're also home to mesothelioma clinical trials that test new therapies and drugs.
Deciding which mesothelioma specialists to work with is important to improving your prognosis. Talk over your options with your family and loved ones. Don't settle for the closest doctors if a better match is out there. Travel grants are available to help you reach the best specialists.
3 Cited Article Sources
How did this article help you?
What about this article isn't helpful for you?
Did this article help you?
Thank you for your feedback.
Would you like to speak with a Patient Advocate?
Last Modified April 2, 2019