Mesothelioma Specialists
Fact Checked
Our fact-checking process begins with a thorough review of all sources to ensure they are high quality. Then we cross-check the facts with original medical or scientific reports published by those sources, or we validate the facts with reputable news organizations, medical and scientific experts and other health experts. Each page includes all sources for full transparency.
Medically Reviewed
A medical doctor who specializes in mesothelioma or cancer treatment reviewed the content on this page to ensure it meets current medical standards and accuracy.
This Page was Medically Reviewed By
Mesothelioma specialists have expertise in this rare cancer and typically specialize in either pleural or peritoneal mesothelioma. These mesothelioma experts include oncologists, surgeons, radiologists and pathologists. Your oncologist is generally your primary point of contact.
Page Topics
Top Mesothelioma Specialists
Dr. Jacques Fontaine is the Director of the Mesothelioma Research and Treatment Center at Moffitt Cancer Center in Tampa, Florida. He specializes in minimally invasive thoracic surgery including robotic surgery. Fontaine became a pleural mesothelioma specialist while studying under Dr. Sugarbaker at the International Mesothelioma Program at Brigham & Women's Hospital.
Dr. Abraham Lebenthal is a respected thoracic surgeon who treats pleural mesothelioma patients at Brigham and Women's Hospital and Boston VA Hospital. Lebenthal worked alongside Dr. David Sugarbaker at Brigham and teaches at Harvard Medical School.
Dr. Robert B. Cameron developed a lung-sparing surgery for pleural mesothelioma that not only extends survival but offers greater quality of life by preserving the lung. Cameron's surgery has a lower risk of complications and studies report longer survival times.
Dr. Paul Sugarbaker is the country's leading expert on peritoneal mesothelioma. He developed the widely renowned cytoreductive surgery and heated chemotherapy technique that changed the landscape of peritoneal cancer treatment. Many people with peritoneal mesothelioma are alive today because of Sugarbaker's innovations.
Find a Specialist Near You
Don't see your state? Find out how our Doctor Match program can help.
Why You Should Choose a Mesothelioma Specialist
A mesothelioma specialist is the best kind of doctor you can find to treat your rare asbestos-related disease because they have unique qualities that differ from other types of doctors.
Qualities of an experienced mesothelioma specialist:
Expertise: They have a long history of diagnosing and treating mesothelioma patients.
Specialized Training: Years of education and hundreds of hours of training in fields such as oncology, surgery and radiation.
Continuing Education: These mesothelioma experts follow the latest treatment innovations and clinical trials.
Top Mesothelioma Centers: They work at the nation's top-rated mesothelioma specialty centers.
Most importantly, they trained under another mesothelioma specialist to develop their expertise.
For example, many of the top mesothelioma doctors in the U.S., such as Dr. Raja Flores, Dr. Jacques Fontaine and Dr. Abraham Lebenthal, trained under Dr. David Sugarbaker who was a pioneer in mesothelioma treatment.
Types of Mesothelioma Specialists
The following types of doctors have the right kind of expertise to become mesothelioma specialists.
Medical Oncologist
A medical oncologist is a medical specialist who specializes in the diagnosis and treatment of cancer. There are a limited number of mesothelioma oncologists, but they are found throughout the country.
As part of the diagnosis process, you may see a medical oncologist. This is especially true if you seek a second opinion. They will help coordinate your care as you move forward. After they identify the exact type and stage of cancer, the medical oncologist will tailor a treatment plan to fit your individual needs. They may prescribe chemotherapy and monitor your response.
At mesothelioma treatment and research centers, medical oncologists will meet regularly with surgeons, pulmonologists and radiation oncologists who are experts in mesothelioma cancer to discuss and coordinate your care.
Thoracic Surgeon
A thoracic surgeon operates on the lungs, heart, esophagus and diaphragm. Finding a surgeon who is an expert in mesothelioma cancer is critical for patients who qualify for surgery.
Most mesothelioma patients are not candidates for major surgery. Those who are candidates may benefit from tumor-removing surgery. A skilled surgeon may help a mesothelioma patient extend their life for several years if the cancer has not yet spread.
General Surgeon
Patients with peritoneal mesothelioma may have a general surgeon on their treatment team. These surgeons may specialize in oncology and are highly trained to treat cancer with surgical removal.
Because mesothelioma is a rare cancer, it is important to ask about a surgeon's expertise in dealing with the disease and how often they have treated it. Many surgeons may never have seen this kind of cancer. While there are few peritoneal mesothelioma specialists, several are located throughout the U.S.
Radiologists
Radiologists usually play a big role in the diagnosis of mesothelioma. They perform or oversee diagnostic imaging scans. They could order an X-ray, CT scan, MRI or PET scan as part of the process. These images can reveal the presence and location of solid tumors within the body.
Imaging tests by the radiologist or a radiology technician are done during the treatment process to determine its effectiveness. They monitor the tumors to see if they get smaller or larger. Once they make an official diagnosis, you may begin seeing a radiation oncologist for treatment.
Radiation Oncologist
A radiation oncologist will contribute to the development of a treatment plan for cancer patients. The goal is to shrink the tumors without hurting the surrounding healthy cells. They help determine if radiation therapy before or after surgery will be beneficial for the long-term treatment plan.
These specialists, along with dosimetrists, will determine the most effective method for radiation delivery and the exact type of radiation and dosage levels necessary. They are responsible for overseeing the entire radiation treatment plan and fitting it around the schedules of the surgeon and oncologist.
Pathologist
Pathologists are the specialists who study biopsied tissue under a microscope to diagnose mesothelioma. They don't obtain the biopsy sample. A general surgeon or specialized pulmonologist usually take the biopsy. But pathologists are the specialists who ultimately determine whether a patient has mesothelioma or another cancer.
Palliative Care Specialist
Palliative care specialists help control symptoms in cancer patients and improve their quality of life. These experts understand how to manage cancer-related pain and side effects of treatment.
Working with a palliative care specialist helps mesothelioma patients heal from unexpected health events. Lessening the burden of cancer and its treatment on the body helps people live longer, better lives.
Pulmonologist
A pulmonologist will be part of the diagnostic and treatment process. Part of their job is identifying abnormalities in the lungs. A pulmonologist can perform procedures with a bronchoscope to help clear the lung or locate suspicious lesions.
Another role of a pulmonologist is to work with patients on improving their quality of life, strengthening lungs and compensating for lost lung function. Slowing the decline of lung function is also part of their job.
General Practitioner
The general practitioner might be the first doctor you see when a health issue develops. But they are not the ones to provide a diagnosis for something as serious as mesothelioma. They are family doctors who can diagnose and treat a variety of illnesses.
A general practitioner provides basic medical care. They are the ones you call for cold or flu symptoms and typical aches and pains. They might be the first to order a chest X-ray for breathing problems.
Early symptoms of mesothelioma are often vague and mirror those of less serious illnesses. If those symptoms persist, general practitioners will refer you to an expert in mesothelioma cancer. It's good to have a general practitioner oversee your basic health care and know your medical history through annual physical exams.
Doctor of Osteopathic Medicine
Osteopathic doctors go through the same training, licensing and board certification as medical doctors. However, they also take an additional 200 hours of training in osteopathic manipulative medicine, which promotes the health of the musculoskeletal system. They take a more holistic approach to health care and promote preventative medicine.
Doctors of osteopathic medicine with expertise in mesothelioma are rare. But patients have worked with them successfully in specialty areas such as pulmonology, surgery and oncology.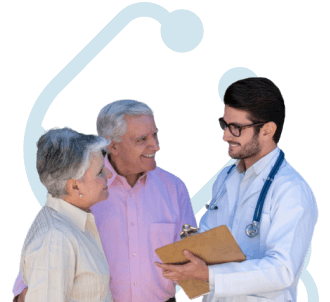 Find a Mesothelioma Cancer Center
Top mesothelioma cancer centers have cutting-edge technology and multidisciplinary teams with experience treating this rare disease.
Mesothelioma Experts on a Multidisciplinary Team
The nation's best mesothelioma cancer centers have created multidisciplinary teams to treat mesothelioma with a multimodal approach.
Multimodal therapy for mesothelioma combines two or more therapies, such as surgery and chemotherapy, to treat the cancer in multiple ways.
The primary specialists a mesothelioma patient may see on their multidisciplinary team include:
Medical oncologist
Thoracic surgeon or general surgeon
Radiation oncologist
Palliative care specialist
Patients may also work with a pulmonologist or gastroenterologist, but these specialists won't be guiding any of your anti-cancer treatments.
Who Leads the Team?
Depending on the first course of treatment, the patient's medical oncologist or surgeon may take the role of team leader to coordinate care. This expert in mesothelioma will oversee your treatment plan to ensure you receive the absolute best treatment possible.
If the primary treatment modality will be chemotherapy or immunotherapy, the team leader will likely be a medical oncologist. Most cases of mesothelioma are diagnosed in a late stage when the cancer has already spread too far to be removed through surgery.
But if a patient is eligible for a major surgical procedure, then the team leader may be a surgeon. Pleural mesothelioma cases require a thoracic surgeon. Peritoneal mesothelioma cases require a surgical oncologist with expertise in abdominal cancers.
Questions to Ask Each Specialist
If you're on a multimodal treatment plan, you may have specific questions about each kind of treatment you receive.
In most cases, your oncologist will serve as the primary point of contact on the multidisciplinary team and can answer most of your questions.
However, it is generally best for each specialist to answer questions regarding the treatment they deliver. Consider the following questions to ask of each specialist.
Questions for an Oncologist
What are the best chemotherapy drugs for mesothelioma?
What side effects might I experience on the chemotherapy drugs I've been prescribed?
What happens if the cancer comes back? What are my options then?
What happens if it works? How often do I need to return for monitoring?
Questions for a Surgeon
What should I do to prepare before surgery?
How long will my surgery last?
What are the risks and side effects of surgery?
How long will it take for me to recover from surgery?
Questions for a Radiation Oncologist
How does radiation therapy work?
How often will I receive treatment?
What are the side effects of radiation therapy?
How can I care for my skin after treatment?
Questions for a Palliative Care Specialist
What else can you help me with aside from pain control?
What symptoms can you help me keep in control?
Would you recommend any kind of complementary therapy such as physical therapy?
What can I do at home to control my pain and symptoms?
Asking the right questions can help mesothelioma patients and families find a health care team that will communicate all aspects of treatment. However, patients shouldn't worry about fitting all their questions into the first visit. Physicians, nurses and other staff members are often able to provide information between visits, as well.
Specialists and their team members are the best sources for details on clinical trials, financial coverage and the logistics of treatment visits. With the right team beside them, patients should never feel like the information they need is out of reach.
Common Questions About Finding a Mesothelioma Specialist
How do I find a mesothelioma specialist near me?

Our patient advocates or your oncologist can connect you with mesothelioma specialists in your area, including:

Which cancer centers have top mesothelioma specialists?

Patients can find top mesothelioma specialists practicing at:

How do I see a specialist during the COVID-19 pandemic?

Mesothelioma doctors continue to see patients during the COVID-19 pandemic using extensive precautions to keep their patients and staff safe. The Mesothelioma Center's patient advocates can help you develop a plan to stay protected during a visit with your doctor.
---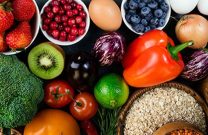 Get Free Recipes for Mesothelioma Patients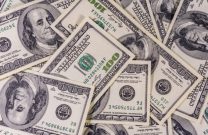 Access More than $32 Billion in Trust Funds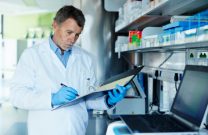 Find Active Mesothelioma Clinical Trials
---
Tell us what you think
Did this article help you?
How did this article help you?
What about this article isn't helpful for you?
Did this article help you?
Thank you for your feedback. Would you like to speak with a Patient Advocate?
---