Medical Dosimetrist for Mesothelioma Treatment
Fact Checked
Our fact-checking process begins with a thorough review of all sources to ensure they are high quality. Then we cross-check the facts with original medical or scientific reports published by those sources, or we validate the facts with reputable news organizations, medical and scientific experts and other health experts. Each page includes all sources for full transparency.
Medically Reviewed
A medical doctor who specializes in mesothelioma or cancer treatment reviewed the content on this page to ensure it meets current medical standards and accuracy.
This Page was Medically Reviewed By
Dosimetrists maintain a balance between delivering the prescribed dose of radiation to treat mesothelioma and maintaining healthy organ function.
Page Topics
Medical dosimetrists have special training in the characteristics and function of radiation treatment machines and related equipment.
They have expertise in converting the radiation oncologist's written prescription into a detailed mesothelioma treatment plan. They help determine how much and when the radiation should be delivered to the tumor.
Dosimetrists are responsible for calculating how the radiation will be distributed and delivered across the area of the tumor. They work with radiation oncologists and medical physicists to develop these treatment plans.
Typically, a radiation oncologist chooses the type of radiation therapy for treating mesothelioma. However, the dosimetrist understands all of the commonly used radiation treatment options, too.
What Does a Medical Dosimetrist Do?
One of the most important jobs of the dosimetrist is to determine the distribution of radiation dosages that will result in the best tumor control without damaging surrounding healthy tissue.
Healthy tissue that may be negatively affected by radiation is called a dose-limiting structure.
For example, when treating the lungs, the heart may be a dose-limiting structure. When treating peritoneal mesothelioma in the abdominal cavity, the stomach or intestines may be dose-limiting structures.
The dosimetrist will design a treatment plan to minimize damage to your healthy organs while delivering adequate radiation to the tumor to meet the goal of slowing or killing the mesothelioma cells.
In this way, the dosimetrist plays a critical role in your treatment plan and your quality of life after a mesothelioma diagnosis.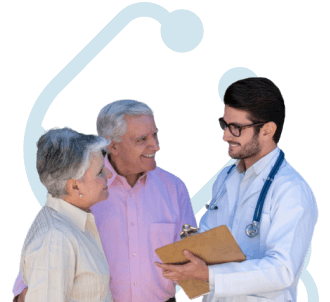 Find a Mesothelioma Cancer Center
Top mesothelioma cancer centers have cutting-edge technology and multidisciplinary teams with experience treating this rare disease.
What Training Does a Medical Dosimetrist Have?
Some medical dosimetrists begin as radiation therapists. They develop an interest in dosimetry — the processes and methods of measuring radiation doses.
For radiation therapists, the additional training to become a medical dosimetrist typically lasts 18 to 24 months. Some radiation therapists go back to school for a four-year Bachelor of Science degree.
Training includes time in the clinic for practical application of classroom learning in algebra, trigonometry, calculus, physics and three-dimensional visualization with computers.
If a person does not already work in the radiation therapy field, they complete a four-year Bachelor of Science degree to become a medical dosimetrist.
After training is finished, the candidates can take the Medical Dosimetrist Certification Board exam.
Why See a Medical Dosimetrist?
Quality of life is important for all mesothelioma patients.
The radiation oncologist or nurse is more likely to discuss your mesothelioma radiation treatment options with you than the dosimetrist. They can share information on which healthy tissues may be affected by the radiation plan and what side effects to expect.
They can provide support regarding how to minimize and manage the downsides of radiation therapy.
How Do I Find a Dosimetrist with Mesothelioma Experience?
In general, dosimetrists do not specialize in mesothelioma or any other disease. But you can ask your pulmonologist or oncologist for a referral to a radiation therapy team with experience treating mesothelioma. This kind of team is more likely to include a dosimetrist familiar with the disease.
---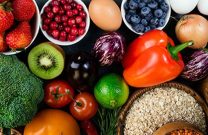 Get Free Recipes for Mesothelioma Patients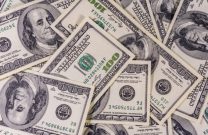 Access More than $32 Billion in Trust Funds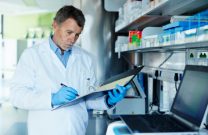 Find Active Mesothelioma Clinical Trials
---
Tell us what you think
Did this article help you?
How did this article help you?
What about this article isn't helpful for you?
Did this article help you?
Thank you for your feedback. Would you like to speak with a Patient Advocate?
---