Radiation Oncologists for Malignant Mesothelioma
Fact Checked
Our fact-checking process begins with a thorough review of all sources to ensure they are high quality. Then we cross-check the facts with original medical or scientific reports published by those sources, or we validate the facts with reputable news organizations, medical and scientific experts and other health experts. Each page includes all sources for full transparency.
Medically Reviewed
A medical doctor who specializes in mesothelioma or cancer treatment reviewed the content on this page to ensure it meets current medical standards and accuracy.
This Page was Medically Reviewed By
Radiation oncologists specialize in giving radiation therapy to treat cancer. Mesothelioma patients may see a radiation oncologist to shrink tumors, prevent cancer recurrence or relieve cancer-related pain.
Page Topics
Radiation Oncologists for Mesothelioma
Some of the nation's top mesothelioma treatment centers are home to experienced radiation oncologists.
Top Mesothelioma Radiation Oncologists
Dr. Kenneth Rosenzweig is a radiation oncologist at Mount Sinai Hospital in New York City. He specializes in radiation therapy for pleural mesothelioma and lung cancer, and he works with other mesothelioma experts to provide multimodal therapy that combines radiation with chemotherapy and surgery.
Dr. Charles B. Simone is the chief medical officer for the New York Proton Center in New York City, which is the only facility in the state that offers proton radiation therapy. Simone specializes in the treatment of pleural mesothelioma and lung cancer using proton radiation therapy.
Dr. Ramesh Rengan is the medical director of the Seattle Cancer Care Alliance Proton Therapy Center. He specializes in radiation oncology for pleural mesothelioma and lung cancer. Rengan works closely with a team of mesothelioma experts to provide multimodal therapy to mesothelioma patients.
Find a Specialist Near You
Don't see your state? Find out how our Doctor Match program can help.
What is Radiation Oncology?
Radiation oncology is one of the three main specialties of oncology. The other two are surgical and medical oncology.
Radiation oncologists work closely with other members of a multidisciplinary cancer care team. This includes other oncologists, oncology nurses, pathologists and diagnostic radiologists.
Radiation therapy is a common treatment option for people diagnosed with pleural mesothelioma. It is typically combined with surgery and chemotherapy as part of a multimodal treatment plan.
As with surgical and medical oncologists, radiation oncologists can specialize in treating certain cancers.
Pleural mesothelioma patients should receive radiation therapy from an oncologist with experience treating this rare cancer. This includes thoracic radiologists who work for mesothelioma cancer centers.
Meeting with a Radiation Oncologist
Before a mesothelioma patient receives radiation therapy, they will go through an initial consultation with a radiation oncologist.
The radiation oncologist will discuss the best approach for your case. The most common type of radiation therapy for mesothelioma is intensity-modulated radiation therapy (IMRT). This is a form of external-beam radiation therapy.
IMRT uses specialized equipment to aim high-energy X-rays at mesothelioma tumors. A linear accelerator moves around a patient's body to attack the cancer from multiple angles with varying levels of intensity.
This type of radiation therapy is considered safer for pleural mesothelioma patients because it is tailored to the exact size and shape of the tumor site. Older forms of radiation therapy carry a higher risk of damaging the heart and lungs.
IMRT is one of the most sophisticated forms of radiation therapy. It takes an experienced radiation oncologist and a specialized radiation treatment center to administer it.
A radiation oncologist will explain how often treatments will be given — typically five times a week over a five- or six-week period — and what to expect from the treatment.
Once treatment ends, mesothelioma patients will have follow-up appointments where their radiation oncologist will monitor their recovery and watch for side effects.
If radiation therapy is given after surgery or in conjunction with chemotherapy, radiation oncologists will report how well the treatment is working to a patient's medical or surgical oncologist.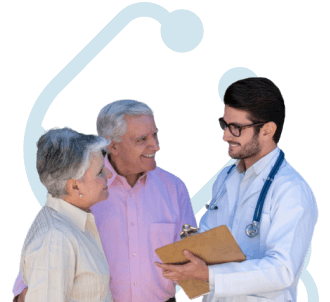 Find a Mesothelioma Cancer Center
Top mesothelioma cancer centers have cutting-edge technology and multidisciplinary teams with experience treating this rare disease.
Training for Radiation Oncologists
In the U.S., radiation oncologists undergo four years of residency after completing a one-year internship.
After completing this residency, radiation oncologists are able to treat adult and pediatric cancer patients. Additional radiation oncology fellowships include image-guided radiation therapy (IGRT) and brachytherapy.
Specialization of radiation oncologists — such as thoracic radiology — is based on job availability and research interests.
---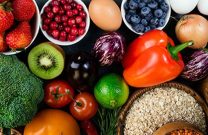 Get Free Recipes for Mesothelioma Patients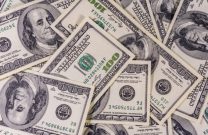 Access More than $32 Billion in Trust Funds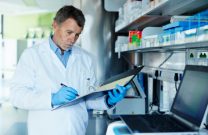 Find Active Mesothelioma Clinical Trials
---
Tell us what you think
Did this article help you?
How did this article help you?
What about this article isn't helpful for you?
Did this article help you?
Thank you for your feedback. Would you like to speak with a Patient Advocate?
---