Construction Mastics & Gunning Mix
Fact Checked
Our fact-checking process begins with a thorough review of all sources to ensure they are high quality. Then we cross-check the facts with original medical or scientific reports published by those sources, or we validate the facts with reputable news organizations, medical and scientific experts and other health experts. Each page includes all sources for full transparency.
Mastics and gunning mix are building materials used to repair or fill industrial materials such as furnaces, tile or flooring. Asbestos was commonly added to these products as it is strong, durable and able to withstand high temperatures.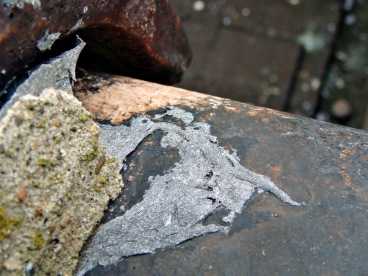 Written By: Daniel King,
Last modified: February 18, 2021
Quick Facts
Mastic is paste-like cement that is used as an adhesive, sealant and joint-filler. Gunning mix is a type of paste applied to metals, plastics, wood or masonry as a repair compound. It may also be used to smooth pitting, rough surfaces or irregularities that may occur in equipment lining. This mix is usually applied using a caulk gun or similar pump gun.
History
Adhesives like mastic and gunning mix have been used for hundreds of years, but the use of modern construction mastics and gunning mix began in the early 1900s. Many new plastics and rubbers were synthetically produced and several new adhesive products were developed for use in the construction industry.
Many of these mixes were produced for use during World War II. Adding synthetic rubber and other fibers to these mixes allowed them to be more flexible and strong. Asbestos was added to these adhesives to make them resistant to extreme temperatures and chemicals.
Construction mastic may be used in residential homes or commercial buildings in areas such as:
Under floor tiles
Ceiling tiles
Acoustical tiles
Roofing
Walls
Windows
Gunning mix is commonly used to fill in gaps or spaces in the surfaces of the following equipment:
Steel furnace lining
Hulls
Storage tanks
Sonar domes
Pump casings
After the use of asbestos declined because of health concerns in the 1980s, companies began using alternatives to asbestos in their construction mastic and gunning mix products.
Companies that manufactured construction mastics and gunning mix include:
Amchem, Inc. (Benjamin Foster Company)
Harbison-Walker Refractories Company
Insul-Mastic Corporation of America
North American Refractory Company
3M (Minnesota Mining and Manufacturing Company)
Owens-Corning Fiberglass Corporation
Johns Manville
Dangers
The National Emission Standards for Hazardous Air Pollutants considers construction mastic as a Category I non-friable asbestos-containing material. This classification indicates that mastic contains 1 percent or more asbestos and may emit asbestos fibers if disturbed.
When working with asbestos-containing mastic and gunning mix, the following activities may cause it to release fibers:
Grinding
Sawing
Drilling
Cutting
Abrading
Renovating
Demolition
Gunning mix was often made with vermiculite and aluminum. The vermiculite used in gunning mix may be contaminated with asbestos. Before the mix is made into a paste, it comes in powder form and is packaged in bags. When bags are opened, asbestos fibers easily become airborne while gunning mix is measured and mixed.
Construction workers who install, remove, repair or perform other maintenance work may have been exposed to asbestos in mastics and gunning mixes. Workers in the factories that produced these products were also exposed asbestos on a daily basis.
Occupations that are at risk of exposure from mastics and gunning mixes include:
Steel mill workers
Power plant employees
Engineers
Shipbuilders
Maintenance workers
Carpenters
Flooring installers
As a result of asbestos exposure from mastics and gunning mixes, a number of lawsuits have been filed against several manufacturers of these products.
Lawsuits
In the 1990s, two engineers filed lawsuits against the maker of NARCO Lite Gunning Mix, North American Refractory Company (NARCO). Frederick Moss and Martin Easter were exposed to high levels of asbestos dust when products were mixed. Witnesses testified that a number of NARCO products, including the gunning mix, released a high level of asbestos dust. No workers were wearing respiratory protection.
As a result of the asbestos exposure, both Moss and Easter developed mesothelioma. Moss worked as an engineer from 1946 to 1988 at Alabama Power Company. Easter was an engineer with U.S. Steel from 1941 to 1970. The jury found North American Refractory Company liable and awarded $7 million dollars to Moss, Easter and a third plaintiff who suffered from asbestosis.
The amount of lawsuits forced NARCO into bankruptcy and when it emerged from bankruptcy in 2008, the North American Refractories Company Asbestos Personal Injury Settlement Trust was created to pay future asbestos claims. The trust was funded with $6.32 billion.
Abating the Product
Asbestos-containing construction mastic and gunning mix may be applied to a variety of household products such as floor tiles or roofing materials. Some states allow homeowners to abate mastic and gunning mix that is whole and intact, but this is not advised unless the homeowner is fully prepared to take all the legal and safety precautions. Mastic and gunning mix that has been applied to insulation board or lagging should be removed by a certified asbestos abatement contractor.
Keep in mind that many states require homeowners to use professional, trained contractors when removing asbestos products. The EPA also recommends that only licensed, trained professionals abate asbestos materials. Asbestos abatement professionals also prevent homeowners from paying hefty fines if they break federal or state asbestos abatement regulations.
Homeowners can use the following guidelines to ensure professionals are adhering to laws and regulations when removing asbestos-containing mastics and gunning mixes.
Hired asbestos abatement professionals should:
Remove all furniture or personal items from the room
Cover nearby objects with sheeting and seal off the space to avoid contamination
Wear proper safety equipment (HEPA respirator, coveralls, gloves, shoe protectors and eye protection)
Scrape off mastic that has been softened through heating or applying a solvent material
Avoid creating dust or scattering pieces of mastic (wetting the material reduces dust)
Wipe down surfaces and clean the area with a HEPA vacuum
Seal debris in polythene bag and dispose of the materials in an asbestos-approved waste location
Brands
Some brands of these products include:
Castable Mix 204
H-W Lightweight Castable #10
NARCO Aerogun
NARCO Lite Castable
NARCO Lite Gunning Mix
Owens-Corning Type II Mastic
Steelplant Castable B
---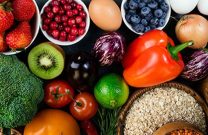 Get Free Recipes for Mesothelioma Patients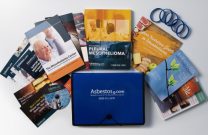 Read the Top Mesothelioma Guide for Free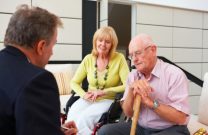 Get the Compensation You Deserve
---
Tell us what you think
Did this article help you?
How did this article help you?
What about this article isn't helpful for you?
Did this article help you?
Thank you for your feedback. Would you like to speak with a Patient Advocate?
---