Mesothelioma Specialty Centers Rank on Best Hospitals List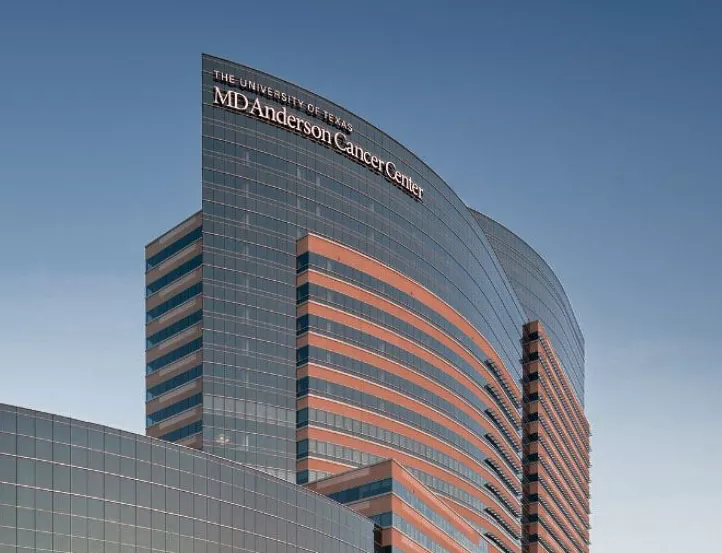 The MD Anderson Cancer Center in Houston was named the No. 1 cancer care hospital in America by U.S. News & World Report for the fourth consecutive year.
MD Anderson has been a leading specialty center for pleural mesothelioma treatment, which contributed to its top billing in the 2018-19 rankings.
The center is in the recruiting or active-and-not recruiting stage for 15 different clinical trials involving mesothelioma.
Memorial-Sloan Kettering Cancer Center in New York, the Mayo Clinic in Rochester, Minnesota, Dana-Farber and Brigham and Women's Hospital in Boston, and the Cleveland Clinic, respectively, round out the top five.
All have been recognized for their specialized treatment of mesothelioma.
Helping Patients Make Decisions
U.S. News & World Report did the rankings for the 29th consecutive year.
Its goal is to provide patients with assistance in making decisions about where to receive their care.
"We find substantial difference in how successful hospitals are caring for patients, particularly patients with unusually rare or challenging diagnoses," said Ben Harder, chief of health analysis at U.S. News & World Report. "Hospitals vary widely in how much experience they have treating certain conditions."
Mesothelioma is a rare and aggressive cancer caused by exposure to asbestos. An estimated 3,000 cases are diagnosed each year in the U.S.
The cancer care rankings are just one of 16 adult specialty care categories that are part of a broader Best Hospitals list compiled annually by the publication.
Other categories include cardiology & heart surgery, orthopedics, gynecology, geriatrics and pulmonology.
The Mayo Clinic, Cleveland Clinic and Johns Hopkins Hospital in Baltimore ranked No. 1 through No. 3, respectively, for the Best Hospitals rankings.
The grading in each category — from 0 to 100 — is based on a wide range of factors including risk-adjusted survival, readmission rates, patient experience, patient safety, quality of nursing, advanced technologies, volume of high-risk patients and reputation with specialists.
Need Help Finding a Top Mesothelioma Cancer Center?
Our trusted team of Patient Advocates can help you locate a doctor who specializes in mesothelioma.
Find a Doctor Now
2018-19 Top 10 Cancer Centers with Scores
Here are the top 10 Best Cancer Care Hospitals in the U.S., according to U.S. News & World Report:
University of Texas MD Anderson Cancer Center, Houston (100)

Memorial Sloan-Kettering Cancer Center, New York (97.4)

Mayo Clinic, Rochester, Minnesota (95.3)

Dana-Farber and Brigham and Women's Cancer Center, Boston (83)

Cleveland Clinic (80.9)

Johns Hopkins Hospital, Baltimore (80.3)

H. Lee Moffitt Cancer Center and Research Institute, Tampa, Florida (76.6)

UCSF Medical Center, San Francisco (76.6)

Penn Medicine Abramson Cancer Center, Philadelphia (75.8)
The staff at U.S. News & World Report compared more than 4,500 medical centers across 25 different specialties, conditions and procedures. The VA and military hospitals were not included in the rankings.
There was an increased emphasis in the 2018-19 rankings on patient outcomes and patient experience measures.
"U.S. News has strived to make hospital quality more transparent to health care consumers nationwide," Harder said. "By providing the most comprehensive data available, we give patients and their physicians' information to support their search for the best care across a range of specialties."
Mayo Clinic Arizona, Massachusetts General in Top 20
The second ten Best Cancer Care Hospitals include:
Mayo Clinic, Phoenix, Arizona (74.1)

Massachusetts General Hospital, Boston (72.6)

Northwestern Memorial Hospital, Chicago (72.6)

Stanford Health Care – Stanford Hospital, Stanford, California (72.4)

Siteman Cancer Center, St. Louis, Missouri (72.3)

University of Michigan Hospitals – Michigan Medicine, Ann Arbor (72.3)

USC Norris Comprehensive Cancer Center – Keck Medical Center, Los Angeles, California (71.7)

University of Iowa Hospitals and Clinics, Iowa City, Iowa (70.2)

Wake Forest Baptist Medical Center, Winston-Salem, North Carolina (70)

Ohio State University James Cancer Hospital, Columbus, Ohio (69.9)

Free Mesothelioma Guide
Medically Reviewed by Top Mesothelioma Doctors
Find a Doctor
2 Cited Article Sources