Research & Clinical Trials
Study: Onconase, Malaria Drug Extends Mesothelioma Survival
Fact Checked
Our fact-checking process begins with a thorough review of all sources to ensure they are high quality. Then we cross-check the facts with original medical or scientific reports published by those sources, or we validate the facts with reputable news organizations, medical and scientific experts and other health experts. Each page includes all sources for full transparency.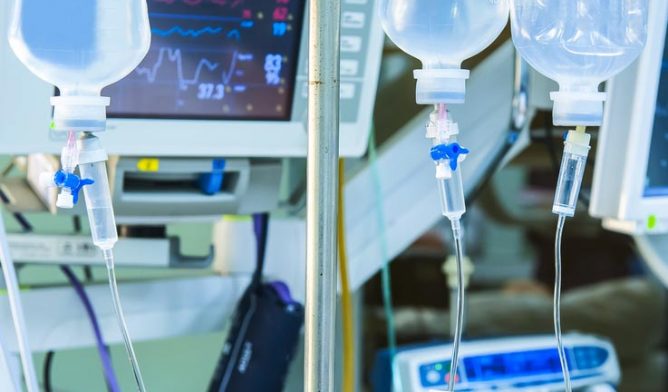 A new treatment combining two existing drugs — one derived from frog eggs and another given to combat malaria — may be the key to extending mesothelioma survival.
Scientists at Tongji University in Shanghai, China, discovered that mixing Onconase, an enzyme present in early-stage leopard frog embryos, with antimalarial drug dihydroartemisinin (DHA) synergistically suppressed growth and angiogenesis of malignant mesothelioma, an aggressive cancer linked to asbestos exposure.
Researchers investigated the antitumor effects of the drug combination in two ways — in vitro (in a test tube) and in vivo (in a living organism).
Scientists found DHA significantly enhanced the antitumor effect of Onconase in nude mice, a type of rodent used in lab tests, inoculated with cancer cells. The density of tumor tissue in those mice was also lower in comparison to the mice treated with Onconase or DHA alone.
The results were also consistent with the Matrigel plug assay, a quick and easy test for evaluating angiogenic (growth of new blood vessels) and antiangiogenic (substances that inhibit growth) compounds in vivo.
Researchers said the treatment showed no obvious adverse effects, unlike a combination of Onconase and Adriamycin, a drug tested for malignant mesothelioma in the U.S. The side effects included weight loss, physical weakness, temperature drop, partial or complete loss of muscle movement and diarrhea.
"Biochemical analyses of blood samples did not reveal significant differences between the treated groups and the control group either," the study showed. "These results indicate that Onc/DHA combination treatment is a safe therapeutic regimen."
The study also tested the drug combination in non–small cell lung cancer.
History of Onconase in Mesothelioma Treatments
Early results of mesothelioma clinical trials testing Onconase, a targeted therapy drug, showed promise. In fact, it was one of the few therapies that progressed to a phase III clinical trial.
Unfortunately, preliminary phase IIIb clinical trial results showed the drug did not sufficiently improve overall survival for the U.S. Food and Drug Administration to grant it orphan drug status. The setback forced drugmaker Alfacell to discontinue further clinical trials in the U.S.
However, Europe and Australia allowed using Onconase as an orphan drug in the treatment of malignant mesothelioma.
A 2011 study showed ranpirnase — the generic name for Onconase — could provide slight therapeutic benefit to mesothelioma patients with low levels of the protein kinase enzyme Akt.
Ranpirnase helps speed the body's ability to destroy a cancer cell or stop it from dividing.
From Fighting Malaria to Treating Mesothelioma
DHA is a derivative of artemisinin. Chinese scientists discovered the drug in the 1970s by extracting it from a traditional Chinese herb called Quinghao or sweet wormwood.
Doctors use artemisinin and its derivatives as antimalarial drugs. The drug also has selective antitumor effects such as growth suppression in a number of tumors and tumor cells in vitro or in vivo. Studies have documented growth suppression using the drug on several types of cancer, including pancreatic, breast, lung, hepatoma, melanoma and Kaposi sarcoma.
The mechanisms for the antitumor effects in Onconase and artemisinin are unclear.
Researchers noted artemisinin can also inhibit angiogenesis and tumor metastasis, which is the development of secondary malignant growths away from the primary cancer site.
Despite these groundbreaking results, few clinical trials have tested artemisinin or its derivatives. While DHA and other artemisinin derivatives are safe in malarial treatments, the relative high dose needed for other conditions also limits antitumor applications in clinical trials.
More Research on Mesothelioma Is Needed
Some unknowns from the Tongji University study still exist, specifically how the two drugs work together to fight mesothelioma tumors and tumor cells.
Synergistic activity only resulted when DHA was added one day before adding Onconase. The same results were not observed when combined simultaneously.
"The underlying mechanism of the synergistic antitumor activity of Onc and DHA needs further exploration," the study concluded.
Connect with a Mesothelioma Doctor
Find a Top Specialist Near You