Founded by the U.S. Department of Health and Human Services, the NIH consists of 27 institutes, including the National Cancer Institute, which conducts most of the National Institute of Health's mesothelioma research.
More than 80 percent of their budget is distributed to university research labs. The NIH also maintains its own laboratories, including the NIH Clinical Center in Bethesda, Maryland, which is the largest clinical research hospital in the world.
Clinical Trials at the National Institutes of Health Clinical Center
The main focus of the NIH Clinical Center is the clinical trials program at the Center for Cancer Research (CCR). At any given time, the National Institutes of Health's CRR operates more than 150 cancer-focused clinical trials. Currently, eight clinical trials are in process at the facility. Clinical trials are provided as a way for researchers to better understand the way that mesothelioma responds to treatment while patients can access emerging therapies that may provide better results than standard options.
These clinical trials provide treatment at no cost, and in many cases, the NIH can cover transportation costs after a patient has been accepted into the program. Although the trials are conducted in Maryland, cancer patients from anywhere in the world may be accepted if they qualify. Mesothelioma patients may also be eligible for financial aid to cover any medical expenses from other treatment.
Recent Mesothelioma Studies Conducted by the National Institutes of Health
In the 2010 fiscal year, the NIH granted more than $7,914,000 to 16 mesothelioma research projects. Five of these projects were conducted at the National Cancer Institute, while the others, led by top mesothelioma researchers like Harvey Pass, Raphael Bueno and Michele Carbone, were performed at NCI-designated research laboratories.
Some of the topics studied included:
Immunotherapy for malignant mesothelioma
Mesothelin as a mesothelioma biomarker
Targeted radiotherapy for mesothelioma
Mesothelioma pathogenesis
Prognostic and diagnostic mesothelioma tests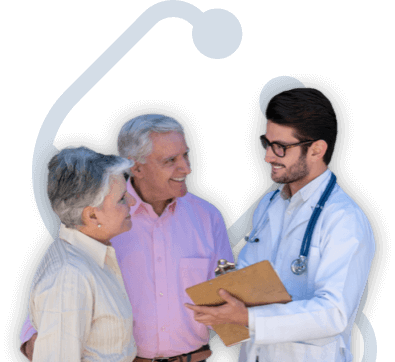 Find a Mesothelioma Cancer Center
Top mesothelioma cancer centers have cutting-edge technology and multidisciplinary teams with experience treating this rare disease.
Get Help Now
Studies from the 2009 fiscal year, which received $11,637,205 in NIH funding, included the pathogenesis of mesothelioma, clinical trials with immunotoxins and computerized analysis of mesothelioma CT scans.
For help finding mesothelioma specialists at NIH-designated cancer centers, or other care facilities in your area, use the Doctor Match Program sponsored by the Mesothelioma Center.
NCI-Designated Comprehensive Cancer Centers:
Access More than $32 BIllion in Trust Funds
Learn How
2 Cited Article Sources
The sources on all content featured in The Mesothelioma Center at Asbestos.com include medical and scientific studies, peer-reviewed studies and other research documents from reputable organizations.
How did this article help you?
What about this article isn't helpful for you?
Did this article help you?
Thank you for your feedback.
Would you like to speak with a Patient Advocate?
Last Modified May 19, 2020